Sadie Robertson Is Now Leading Mid-Week Bible Study With Fans Online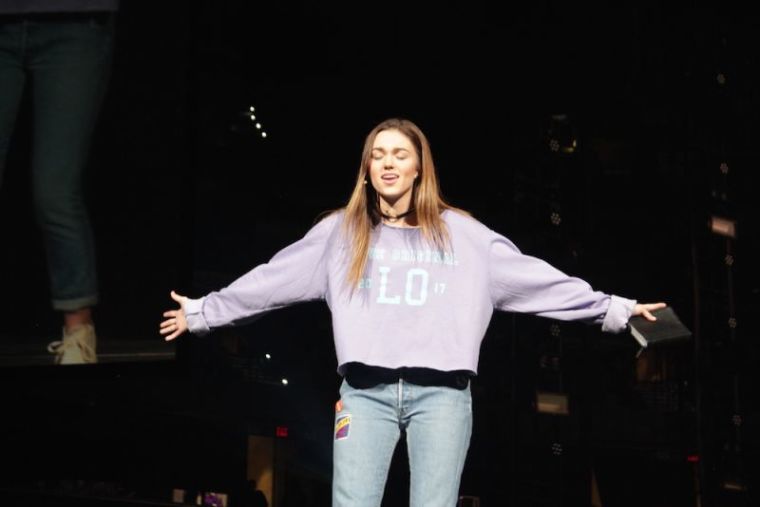 Sadie Robertson has long shared her Bible-based testimonies on social media, and now says she's ready to lead a mid-week Bible study with fans and anyone who needs encouragement.
Robertson, the author and motivational speaker who rose to fame with her family on the hit A&E reality television series "Duck Dynasty," took to Instagram to announce that she would be utilizing her Live Original brand to further spread God's Word each week.
In the announcement Sadie said: "@liveoriginal is introducing Wednesday words! Each Wednesday on the Live Original page I will be reading Scripture for some mid-week encouragement. I hope this hits you exactly where you need it at just the right time. Tag a friend who needs to be encouraged and follow @liveoriginal for each week's encouragement!"
Throughout the years, Robertson has developed her Live Original brand to help encourage young people in the Kingdom of God. The concept was first released as a best-selling book, Live Original: How the Duck Commander Teen Keeps It Real and Stays True to Her Values in 2014, and later evolved into a lifestyle brand featuring a mobile app, blog, and U.S. tour that began last year.
Last year, the 19-year-old budding entrepreneur spoke about praying for God to give her a platform to reach others as a little girl.
"Whenever you decide that you can't limit yourself and that God can do amazing things ... He'll take you to places you never even thought you could dream," she said in an interview with the website Rare. "I remember praying when I was little, 'God, just give me something, give me a platform, give me people to reach.' I would have never thought that He'd give me this platform or this many people to reach."
As Sadie says, God had better plans for her life than she had for herself.
"I used to plan what my life would look like, then I realized God will take you to so many bigger places than you can ever imagine. So why try to plan," she posited in a previous interview with The Christian Post. "My plan, although it may have been a good plan, it wasn't as good as the plan that God had for me. I would have never imagined I would be at the places I am today or done things that I've done today."