Sadie Robertson of 'Duck Dynasty' Is Praying Family's 'Duck Commander Musical' Touches People's Lives
Sadie Robertson of 'Duck Dynasty' Is Praying Family's 'Duck Commander Musical' Touches People's Lives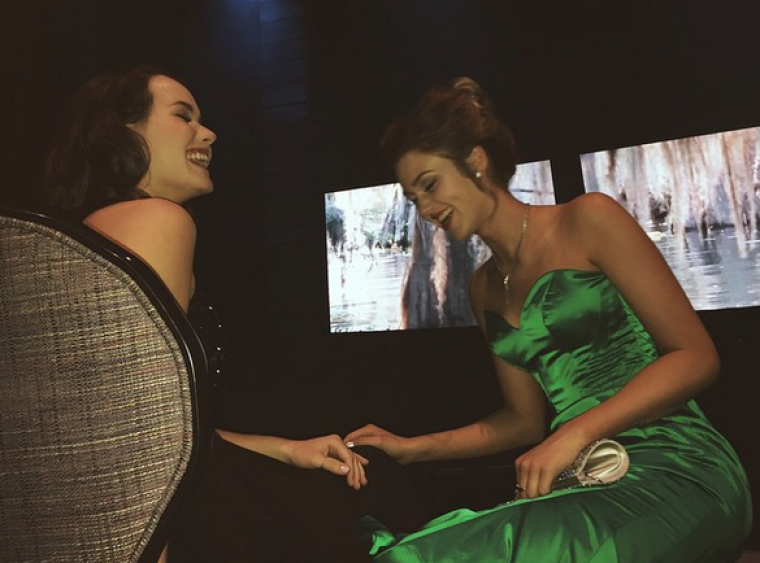 Sadie Robertson of "Duck Dynasty" is praying that "The Duck Commander Musical" inspires audiences upon the production's premiere in Las Vegas on Wednesday.
The 17-year-old reality television star joined her entire family at the Rio All-Suite Hotel & Casino to celebrate the opening night of "The Duck Commander Musical," which is based on the best-selling book, "The Duck Commander Family," written by Sadie's parents, Willie and Korie Robertson.
"We laughed, we cried, and then we laughed so hard we cried," Robertson wrote on Instagram along with a photo taken after the show. "So proud of my mom, dad, and whole family. So amazing."
Furthermore, Robertson shared a prayer for "The Duck Commander Musical" in hopes that the Broadway show reaches audience members.
"Thanking God for it all & praying to God this musical touches people's life," the teen added. "It sure did touch mine."
Robertson and her family rose to fame on A&E's "Duck Dynasty." The reality series follows the family from their West Monroe, Louisiana home and the family's hunting company, Duck Commander. While Sadie revealed her prayer for the musical, her father Willie described the show as a "positive option" for Las Vegas tourists.
"There are a lot of things in Vegas, and our musical gives somebody something to do that they know they can trust," the Duck Commander CEO said while speaking to The Christian Post. "They can know that they can go to [The Duck Commander Musical] with their families and spouses and not be embarrassed. I remember seeing a show just amongst friends - we saw things that were inappropriate, but you can go to the musical and it's safe."
Meanwhile, the new musical has garnered largely positive reviews from critics, and the production director Jeff Calhoun assured audiences the new musical will move you.
"Fans will be pleasantly surprised how personal the story is - it goes behind the scenes of the family with real emotional depth, hardship, and redemption," he explained. "The show has a great score with lots of comedy and lots of heart. I only like to do shows with lots of heart."
To learn more about "The Duck Commander Musical," visit the website here.