Sadie Robertson Reveals How Sharing About Painful Breakup Led to Finding Great Blessing in Life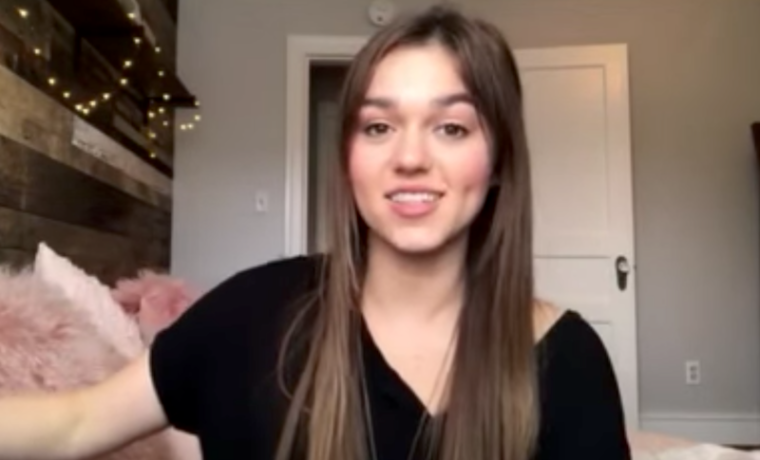 Former "Duck Dynasty" star Sadie Robertson says it was a painful breakup with a past boyfriend that led her to develop a friendship that she considers one of the greatest blessings in her life.
Two years ago, Robertson made the difficult decision to publicly speak about her breakup to longtime boyfriend Blake Coward in a YouTube video. The video titled The Breakup went viral at the time and she said that regardless of how hard the breakup, was she "wouldn't be bound by bitterness" because of it. The Live Original Tour creator made the candid taping to encourage fans to wish the best for their exes.
In an interview on The Target Girl Podcast on Monday, Robertson recollected how she had felt discouraged and vulnerable after making that video. As she wrestled with whether she did the right thing in posting the video, her now best friend, Laney Redom, who's also featured on the podcast, revealed that she was so inspired by it that she was able to break free from her own relationship of four years because of Robertson's encouragement.
The two went on to share that they first met backstage while on tour together. 
"She shared with me her past relationship and how hard it was. ... It was so similar to the one I experienced. So then I was able to just kind of speak to where she was at," Robertson recalled in the podcast. "What she didn't know was how redeeming it was for me because I walked the past seven months feeling almost like I was regretting posting it because of how much heartbreak I was experiencing doing it."
The popular video brought the friends together and now the two are inseparable. Robertson and Redom now have an Instagram page together.
"Tell your friends you're thankful for them today and tell God thank you for your friends. One of the greatest blessings in life," Robertson wrote on her Instagram page with a photo of herself and Redom as a way to promote the podcast.
In the Target Girl interview, Robertson went on to reveal that her transparency about her breakup resulted in months of uncomfortable interviews talking about it. 
"With that comes the understanding that things may be uncomfortable, things might be hard at times. It also might even be embarrassing at times," she said. "But at the end of the day if it [takes] my failure for His name to be seen in a heartbreaking situation then it's worth it every single time."
You can listen to the full Target Girl podcast here.