Sadie Robertson Tells 'Haters' to Back Off, She's Voting for Donald Trump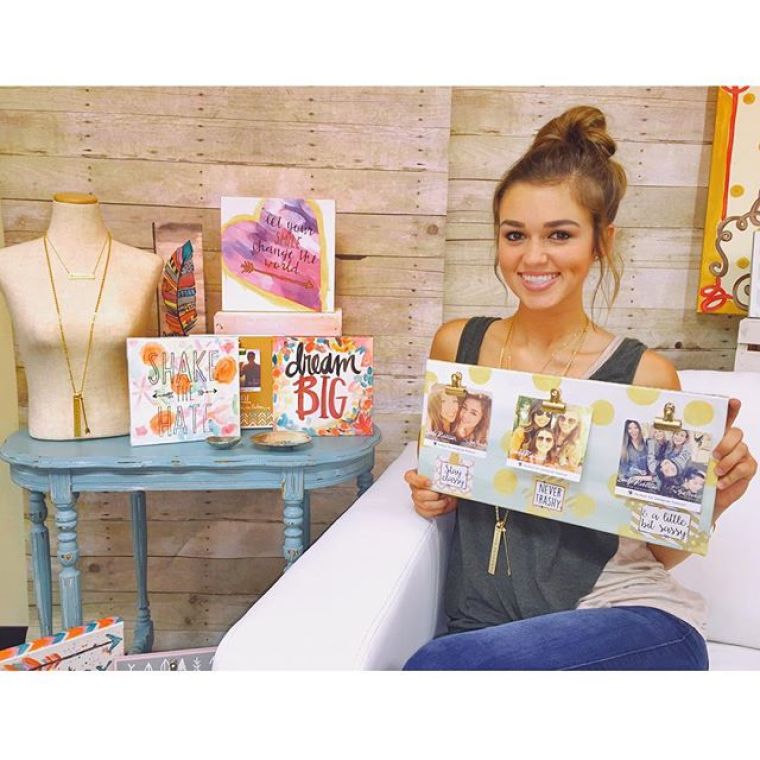 Sadie Robertson is gearing up to vote in her first presidential election and says she doesn't want "haters" to attack her for endorsing Republican nominee Donald Trump.
"People get really into politics, which you should. You should look into it, you should care about it, but it's a kind of a touchy subject," the 19-year-old "Duck Dynasty" star told "Entertainment Tonight" earlier this week. "So haters, be nice! [I'm on a] 'no hater' diet right here."
Four years ago, the Robertson family became reality TV stars with the premiere of "Duck Dynasty" on A&E. The show follows the antics of Sadie's great-uncle Si and other family members who work for her father, Willie, at Duck Commander, which sells an array of duck hunting merchandise and was founded by her grandfather, Phil.
Sadie's father first endorsed Trump during the Republican primary season, and was a speaker at the Republican National Convention in Cleveland, Ohio, last month. Even though Sadie doesn't plan to stump for Trump out on the campaign trail, she is planning to cast her vote for the business tycoon-turned-Republican nominee in November.
"I guess I'm on the Trump train too now. I just feel like I align most with his beliefs and views and I trust him," she said. "We're down to the two [candidates]. So it's kind of time to make a stance."
Aside from the possibility that some of her fans and critics might not agree with who she's voting for, Robertson expressed her excitement at participating in the election.
"This is super exciting for me because it's my first time to vote," she said. "It's really cool this year because a lot of young people are really getting involved."
When Willie spoke at the Republican convention last month, he explained why he's on "the Trump train."
"Let me tell you why I've been on the Trump train from the beginning. See, when you're from the South and you grow up with rednecks, there are some occasional disagreements," Robertson said to laughter. "Sometimes those disagreements turn into fisticuffs. But anytime I was ever in a bad spot I always knew my brothers would have my back. And today, in a lot of ways, America is in a bad spot and we need a president who will have our back."
While Willie admitted that Trump will not always say things that please people, he explained why that doesn't bother him.
"Now he may not always tell you what you want to hear. You may not always agree, and he may not always be politically correct. But when your father is Phil Robertson, I'm used to that, OK," he said. "But I tell you this, Donald Trump will always, always tell you the truth as he sees it. And that's why we can trust him to make America great again as our next president."