Saeed Abedini Praises God for Helping Him Survive 3 Years of Torture in Iran for Refusing to Deny Jesus Christ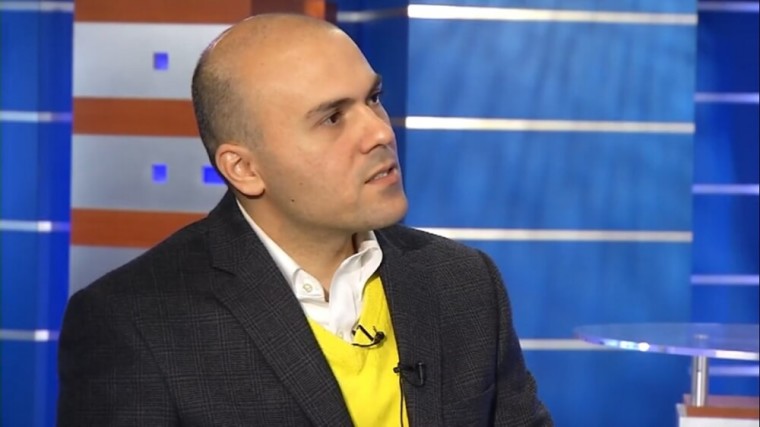 Saeed Abedini says the 37th anniversary of the 1979 Iran hostage crisis also marks the three-year anniversary of when he was moved from Evin to Rajaeeshahr prison by the Iranian regime that tortured him on a daily basis in an attempt to get him to renounce Jesus Christ.
Abedini revealed in a Facebook post on Thursday that he was moved from Evin to Rajaeeshahr where he was placed in a "section for martyrs" just one week after President Obama had a phone conversation with President Rouhani of Iran. He said the regime transferred him to that prison to give the U.S. "a one, two, three punch" and display their power to the media.
"There were 120 murderers there who killed someone in the prison after they had been arrested for killing someone before they came to prison. Guards would not dare come to that section," he said. "The first two nights that I was there, four people were killed in prison fights by swords and knives, right in of front of my eyes.
"I was physically and emotionally abused during my time there," Abedini said. "That was the way the Iranian hardliners wanted to show their anger to America and Christianity by torturing me day and night as a Christian American pastor and break me and make me kneel down and make me to deny my faith to Jesus Christ as My Lord and Savior who went on the Cross to pay the death punishment of my sins."
Abedini said that looking back, he's "amazed" that he survived.
Born in Iran, Abedini is an American citizen who was among four hostages released by Iran in January and allowed to return home to his family in Boise, Idaho. He gives God all the glory for his health and freedom, especially given that so many of his fellow prisoners fell victim to violence or became addicted to drugs.
"Some left their faith or values but by God's Grace, today I am alive and healthy and still standing on my faith to give all the glory to God. I even get to preach His Gospel to thousands all around the world," he said in the post, recalling that he cried out to God to give him "strength to finish my race" while in prison, fearing that he was nearing the end.
"Today I am still crying out and amazed by seeing that I finished this race and all by His grace," he said. "I hope He is glorified by all my tears. It was all for Him. The angels and saints from heaven were the only others watching Me and Jesus in that darkness. Glory to God."
Abedini has spoken out about the hardships he faced as a prisoner in Iran, and told former Fox News host Greta Van Sustern during his first interview on U.S. soil after his release that during one interrogation "they beat me very badly" and caused internal bleeding.
The pastor said he was made to suffer because authorities attempted to get him to sign confession papers to crimes he didn't commit, but he kept refusing.
Abedini revealed back then that one of the hardest parts of his incarceration in Iran was dealing with isolation, and sometimes "each day for hours and hours, sometimes more than 20 hours, I just prayed."
"The best thing I could do over there was [pray]," he added.