Saeed Abedini Says Obama's Policies Signal 'We Are Living in the Last Days'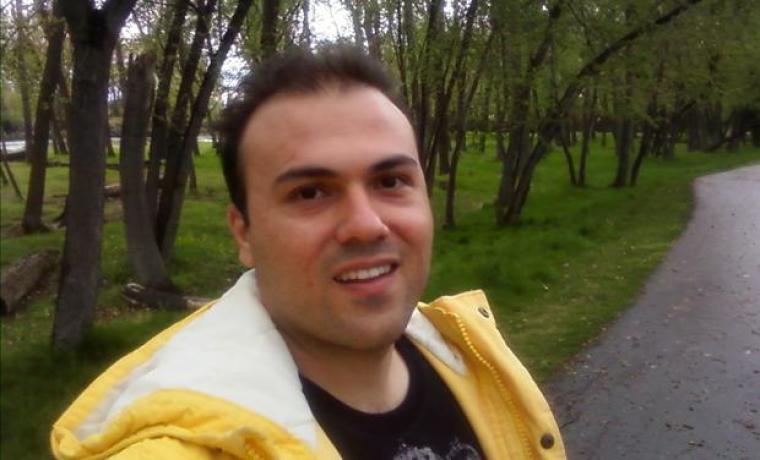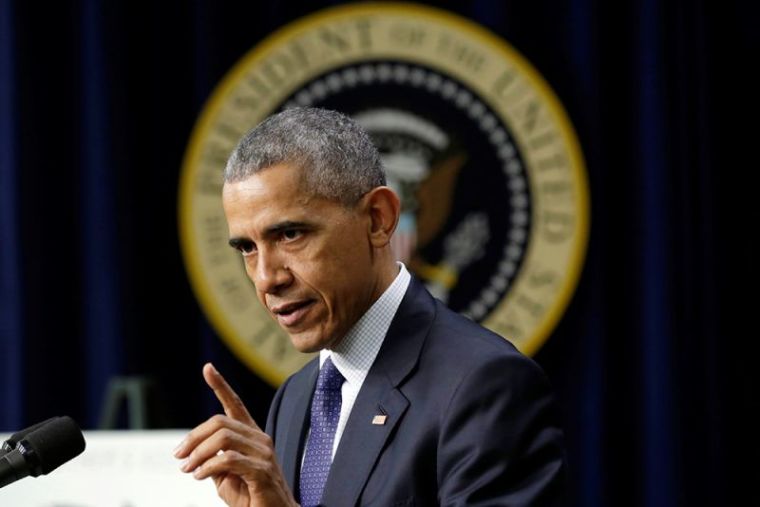 View Photos
Pastor Saeed Abedini, who was imprisoned by the Iranian regime for three-and-a-half years for his Christian faith, says many of the Obama administration's policies, including its refusal to veto a U.N. resolution condemning Israeli settlements, are signs pointing to the End Times. 
"We are living in [the] last days and we need to be aware of false and fallen people who are ready to do anything" for control, power and attention, Abedini wrote in a Facebook post on Tuesday.
The pastor criticized the Obama administration on a number of foreign policy issues, including its refusal to veto a U.N. resolution demanding that Israel stop building settlements. 
"First, Obama didn't veto the resolution against Israel in U.N. Second, Obama tried to bring division between Trump and [Russian President Vladimir] Putin. Now, giving Iran so much uranium," he wrote. 
Abedini, who backed President-elect Donald Trump over Democratic candidate Hillary Clinton during the 2016 election, said Obama is making the transition process harder for Trump with his latest decisions.
He quoted from 1 John 4:3 in the Bible, which reads: "And every spirit that does not confess that Jesus Christ has come in the flesh is not of God. And this is the spirit of the Antichrist, which you have heard was coming, and is now already in the world."
Abedini said that "when [the] Anti-Christ comes he will support Israel for 3/5 years and then he will attack and try to destroy Israel for 3/5 years. Apostle John said the spirit of Anti-Christ is now already in the world."
He further explained that the Anti-Christ will be seen in people of power who pretend to support Israel, but after they get what they want will start "attacking and destroying" Israel, and men and women of God.
"Maybe you saw some people around you who behaved like that, maybe they are even Christians or Jews, I had so many like these people in my life and ministry," Abedini said. 
"Probably they don't know that they are acting under the influence and control of [the] spirit of Anti-Christ or maybe they know but the benefits of this kind of actions robbed them from walking with the Lord."
Other Christian voices, such as the Rev. Mark H. Creech, executive director of the Raleigh-based Christian Action League of North Carolina, also said that Obama is not a friend of Jews or Christians in an op-ed published in The Christian Post last week.
"There is something fearfully wrong about President Obama. He has an affinity for those who despise the children of Abraham, as well as spiritual Israel, the Church of Jesus Christ," Creech wrote over Obama's refusal to veto the U.N. resolution.
"The president is genuinely no friend of Judeo-Christian teaching. He says he's a friend. He even says that he's a Christian, but he treacherously knifes Israel in the back — the same way he's been betraying and undermining a Christian America," he added.
U.S. Secretary of State John Kerry defended the Obama administration's decision late in December, and said that the refusal to veto the resolution was made to preserve the possibility of a two state solution.
"Two states is the only way to ensure Israel's future as a Jewish and democratic state, living in peace and security with its neighbors, and freedom and dignity for the Palestinian people. That future is now in jeopardy, with terrorism, violence and incitement continuing and unprecedented steps to expand settlements being advanced by avowed opponents of the two state solution," Kerry argued at the time.
"That is why we cannot in good conscience stand in the way of a resolution at the United Nations that makes clear that both sides must act now to preserve the possibility of peace," he added.