Samaritan's Purse Solicits Prayers in Continued Response to Victims of New Orleans Tornadoes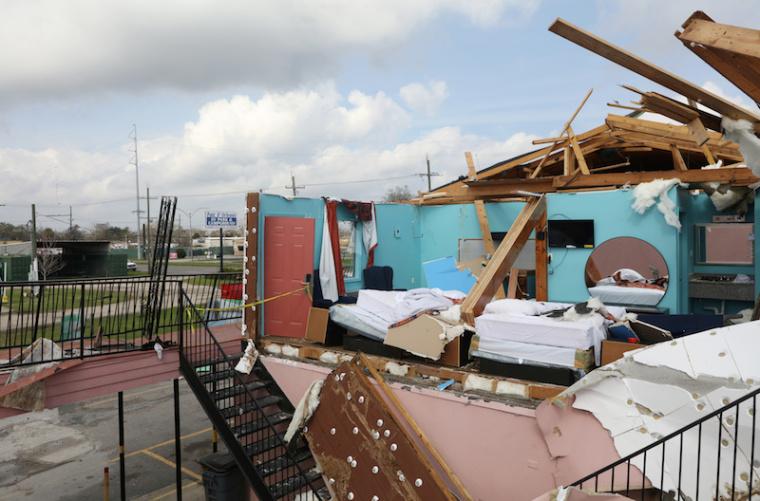 After an EF-3 tornado ripped through Eastern New Orleans, Louisiana, Samaritan's Purse, a Christian organization that helps those in need, was there to provide relief and to help pick up the pieces.
"Please continue to pray for the safety and spiritual comfort of New Orleans residents," the organization posted to Twitter Friday regarding the victims of Tuesday's savage weather.
Organizers and volunteers at Samaritan's Purse have a base of operations at the Household of Faith church in New Orleans, and began working Thursday, says the Samaritan's Purse website. The church has two ministries: Helping Hands Feeding and Helping Hands Clothing, which offers shirts, jackets, jeans, pants, shoes and undergarments. Billy Graham Rapid Response Team chaplains are joining Samaritan's Purse in the recovery effort after several tornadoes touched down in the area.
The devastation to New Orleans East, a neighborhood in the Ninth Ward that was still recovering after Hurricane Katrina, was indicative of an EF-3 tornado, according to the National Weather Service. The tornado was the strongest recorded in New Orleans since 1950, reported The Times-Picayune Wednesday.
Samaritan's Purse President Franklin Graham posted to Facebook this week, "As our staff and volunteers help in Jesus' name, we want storm victims to know that 'God is our refuge and strength, a very present help in trouble' (Psalm 46:1)."
According to its website, since 1970, Samaritan's Purse has been providing spiritual and physical aid to hurting people around the world, including victims of war, poverty, natural disasters, disease, and famine in order to share God's love through Jesus Christ. The organization serves the Church worldwide to promote the Gospel of the Lord Jesus Christ.