Same Old Story: 'Tax the Rich and Spread the Wealth'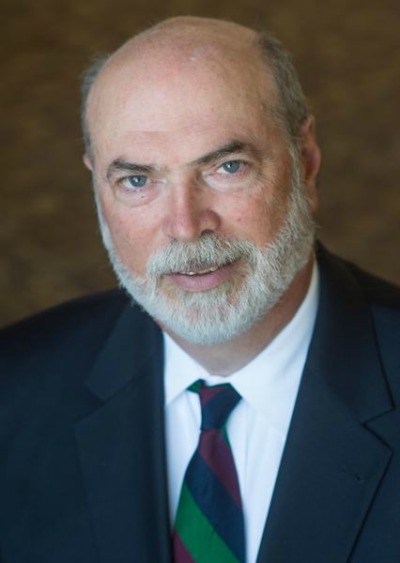 Frankly, I'm bored and wearied by the ongoing efforts of zealous "progressives" to demonize the "one percent". The parade drummers on the left monotonously beat out their dubious government-based solution to problems in our society: tax the rich, tax the rich, tax the rich, tax the rich... I think "progressives" would be a lot more progressive if they applauded the achievements of high-income workers, and studied how to help the rest of us achieve at a higher level too.
So it is with some relief that a new-ish message has been heard from the left. Robert Reich wrote a short essay here: www.alternet.org/robert-reich-our-horrifying-future-very-few-people-will-have-or-make-money. You may recall Robert Reich from his days as Labor Secretary in the administration of President Clinton. He is a well-spoken and usually well-reasoned voice for the more liberal wing of the Democratic Party. (I call his message new-ish, because other jeremiahs have sprouted up in history with similar messages during times of technological transition.)
The welcome part of the new story is that Reich recognizes that high-income people have (usually) earned their high incomes. They do something that society chooses to reward handsomely. That alone is a refreshing change from the demonizing mantra (you didn't build that) heard from some "progressive" neighborhoods in American politics. Reich makes the argument that technology has enabled a few highly skilled people to become so productive that they can provide goods and services to the masses cheaply and abundantly and still get rich in the process. That sounds great, but Reich bemoans the fate of the masses that have lost jobs that have been made obsolete by these super-productive people. He points out that Kodak (now bankrupt) in 1988 had 145,000 employees, while today Instagram has only dozens of employees. Yet, thanks to technology, those dozens of Instagram employees have freed the masses from expensive film processing, and mediocre pictures that arrive days or weeks after the event.
As befitting a former Labor Secretary, Reich is concerned about the fate of the 145,000 people who are no longer employed in an obsolete industry. To make copies of your photos for all your friends to enjoy only requires dozens of workers at Instagram, not thousands of workers at Kodak. What happens to the rest? For some unstated reason, Reich does not seem to think they will be able to find productive jobs in a world where so many things are produced for us at nearly free prices. He claims that the jobs that technology cannot replace will necessarily involve human-to-human interaction. He assumes these will be unrewarding jobs. There is no other argument given to explain why he envisions a future with a large class of poor people unable to find anything productive to do. It didn't work out that way during the Industrial Revolution in the 1800s. It didn't work our that way when farmers left the farm and moved to the cities in the 1900s. It didn't work out that way when word-processing decimated secretarial pools in the 1980s. I'm optimistic it won't work out that way when college professors are replaced by super-educators teaching on line courses available to the masses for free. (Check out MRUniversity.com)
But Reich seems to think the people who are displaced by dying industries today will be helpless and permanently underemployed. He makes a giant leap to conclude that the new world of technology will have a very few highly productive very rich people, and a mass of helpless poor people. His solution? No surprise, his solution is to tax the rich to redistribute income from the few rich highly productive workers to the masses of poor unproductive workers.
Reich's story is wholly unconvincing. When goods become cheap and abundant (like images on Instagram) then the resources we used to spend on Kodak film and processing become available to be used more productively elsewhere. The 145,000 people who used to work at an obsolete task, are freed up to work at new jobs which society will value more highly than film processing. These people are not helpless. They are intelligent, industrious, and creative people. Sure, the transition from a dying industry to a value-creating job in a changed society is not painless or easy. The process of change is accelerated and facilitated by entrepreneurs, by visionaries and risk-takers who are willing to put their resources and energy into new ideas. In other words, our best hope for creating the new jobs of the future lies with highly talented people. We need more of these entrepreneurs. Let's empower the 10 percent or the 20 percent, and stop beating up the most productive people. These are the people who will step up to create opportunities for others to find gainful employment. Many young people realize that they have to be entrepreneurs and create their own jobs. Thanks to technology, it is easier than ever. Unfortunately, thanks to the heavy hand of taxation and the dead hand of regulation and bureaucracy, it can also be harder than ever.
Our best strategy to transition to the brave new world of technology and abundance from the old world of assembly lines and scarcity lies with the best and the brightest. Let's get off their backs, get out of their way, and offer them attractive rewards for their intense efforts. Let's offer acclaim and riches to the entrepreneurs, inventors and developers who find the best opportunities for America!!