Same Sex Marriage: Big Government Power Grab
The 2-1 ruling by the 10th U.S. Circuit Court of Appeals, on Wednesday, June 25th, knocked down the state constitutional amendments to protect marriage in Utah, Colorado, Kansas, New Mexico, Oklahoma, and Wyoming. The decision is pending appeal.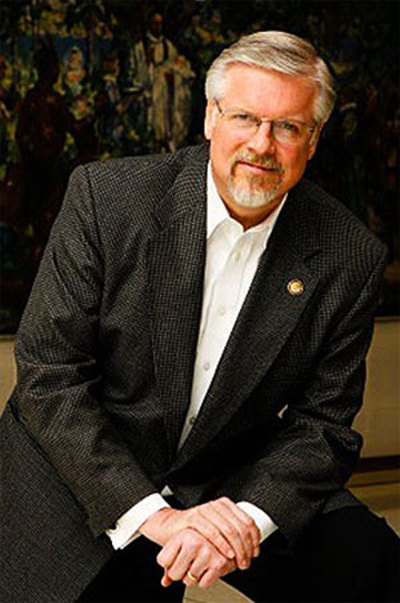 During this same week, a federal judge declared Indiana's Marriage Protection Amendment as unconstitutional. His decision allows for same-sex marriage to begin in the Hoosier state immediately.
Same sex marriage, mostly by judicial fiat, is now legal in 20 states: California, Connecticut, Delaware, Hawaii, Illinois Indiana, Iowa, Maine, Maryland, Massachusetts, Minnesota, New Hampshire, New Jersey, New Mexico, New York, Oregon, Pennsylvania, Rhode Island, Vermont, and Washington.
Regarding the 10th Circuit ruling, dissenting Judge Paul J. Kelly Jr. brought out an aspect to the legalization of same-sex marriage rarely mentioned. He said, "If the States are the laboratories of democracy, requiring every state to recognize same-gender unions – contrary to the views of its electorate and representatives – [it] turns the notion of a limited national government on its head."
Kelly is right. Moreover, it should be recognized that same-sex marriage is the biggest government power grab in the history of the United States. It is not, as some want to claim, a new aspect of freedom taking shape, but the state's legal redefinition of a foundational institution that will ultimately be expanded coercively over all families.
Paddy Manning, an openly gay man, who is a columnist and surprisingly speaks out to preserve natural marriage in Ireland, has written:
"Marriage is being redefined, not because the nature of the family has changed, but because those seeking change either do not understand the purpose of the institution, or worse, are actively hostile to that purpose. They may sound like talking Hallmark cards, but their reasons are far from pretty…A debate about marriage is fundamentally a debate about the legal structure of families and the relationship between parents, children and society." [1]
Manning goes on to argue that Totalitarian regimes always aim their sights on taking down the family. "Family," he says, "is not just some fractal, quantum of the state's power; family is a competing, often oppositional power structure to the state." [2]
In other words, says Manning, traditional families, are self-made and self-perpetuating and generally speaking, independent, "of outside consent or interference." [3] The children of heterosexual unions are undeniably their own and the way they are raised and educated belongs to the parents, albeit the rights of the child are in some way severely infringed. But homosexual unions with children are exactly the opposite. They not only must have the state to prop up their existence, but also laws that determine how and by whom their children shall be brought up in the world.
Manning rightly argues:
"Homosexual partners with children are the exact antithesis of that independent self-generating entity: they always require an outside force to establish rights since they are never the uncontested natural parents. At best, only one of the partners will be such to any of the children involved, leaving a power grab the state is only too willing to fill. Adoption, the extended prostitution of surrogacy, all leave a possibility of contested relationships that must be settled by the state."
"This fundamental difference in relationship is what makes same-sex marriage a state power grab. By redefining marriage as a degendered, one size-fits-all-model, the state grants itself effective approval of all familial ties." [4]
This is why whether one wants the government to allow for same-sex marriage, or whether one wants the state to get out of marriage altogether, the fact is when gay marriage is legalized, big government is inevitably expanded into the heart and life of society's central entity, the family, where its power has largely been resisted and restrained. It will result in numerous unforeseen and confusing legal scenarios, negatively affecting couples in divorce proceedings, children and custody issues, adoption issues, etc. The list will grow to monstrous involvement by the government into familial relationships that even traditional families will not escape.
Manning concludes, "[I]t is a recipe for enormous state power over families...[T]he redefinition of marriage proposed in same-sex marriage gives all families a denatured, state dependent set of relationships." [5]
These are powerful conclusions, especially coming from a gay man.
Each time the federal courts rule in favor of same-sex marriage, citizens should tremble. This country has yet to see the interference, the meddling, and the growth of the government's power as shall be, when, or if, same sex marriage is finally legalized for the whole country.