San Antonio's New Anti-Bias Protections for LGBT Community May Infringe Religious Freedom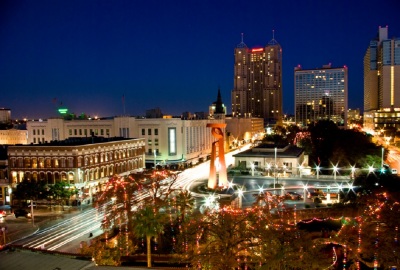 San Antonio's City Council has passed a measure prohibiting bias on the basis of sexual orientation or gender identity, sharply dividing the city's residents with many voicing serious concerns about the implications and limits of the legislation.
Last month, 1,500 people voiced their opinions of the bill in four separate public forums. Final public comments lasted three hours before the council vote, reported The San Antonio Express News. The final vote tally was 8 to 3.
Councilmember Ivy Taylor said that although she felt strongly about legally protecting the LGBT community, she felt the bill went too far and infringed on religious liberty. She also expressed frustration that many of the bills' supporters would see her vote as hostile towards them.
"I really wanted to be able to vote yes on this ordinance because I wanted to be able to affirm that all citizens deserve protection under the law, which I do believe," Taylor told The San Antonio Express News. "I know that people will say that I'm an ignorant bigot, or that I gave in to fear and prejudice, but I know my heart. I am not a coward. I am not a bigot. And I am not ignorant."
Councilmember Diego Bernal introduced the measure, explaining that his own relationships with the LGBT community and his work on behalf of them as a civil rights attorney, created his desire to look after their interests.
"All these people — all of them — have given me personal examples of discrimination. I am not saying it's rampant," Bernal told the San Antonio Express News. "I am not saying our city is overcome by it, but my responsibility as an elected person is to take what might be 10 and get it to nine or eight or seven — as much as I can. And that is the spirit in which this is done."
That the ordinance prohibited bias against gay and transgender people by both actions and words, had made many of its detractors worry that religious residents voicing their opposition to the homosexual lifestyle based on their regligious beliefs could be targeted under the new legislation.
"The problem I have is that you criminalize us if we speak our faith," said Marc Longoria, pastor of My Father's House Church, according to the Associated Press . "We are Christians all the time. We don't have an on and off switch."
Councilmember Ray Lopez said his faith motivated his decision to vote for the ordinance, citing Pope Francis' answer after the press asked him a question about gay priests.
"Who am I to judge? I keep coming back to that," Lopez told The San Antonio Express News. "It gives me a solid personal position. I will be able to sleep tonight."