San Diego Megachurch Pastor Appointed President of Hispanic Mega Church Association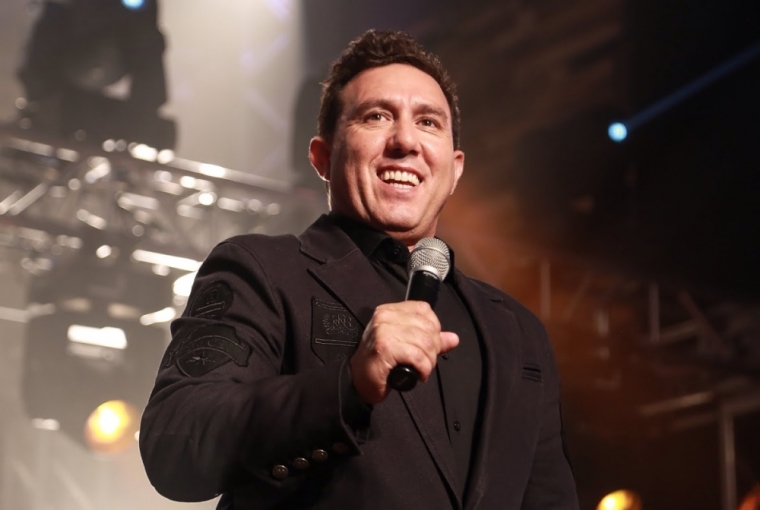 The senior pastor of the largest Latino-led church in San Diego has been named president of The Hispanic Mega Church Association, where he will work to bring the country's largest Hispanic congregations together.
Pastor Sergio de la Mora says isolated churches are no longer relevant to the nation and believes in joining forces as a cohesive and collaborative church at large.
"For every nationality, every demographic and every social circle, today is the dawn of a new day. And our responsibility as the local church is to lead this shift in power and influence by leading our families, communities and nation to experience a Heart Revolution," de la Mora said in a statement.
The Hispanic Mega Church Association is a division of the National Hispanic Christian Leadership Conference/Conela, which represents about 500,000 churches throughout the U.S. and Latin America.
De la Mora's experience as pastor of Cornerstone Church has placed him in position to lead the HMCA as he has built a multiethnic church that is relevant in its approach to reaching thousands of individuals, without compromising the Gospel.
"Sergio De La Mora embodies the qualities of the 21st century bicultural, bilingual leader with the ability to network and amplify the voices of America's Hispanic multi-ethnic mega church pastors," said Dr. Samuel Rodriguez, president of NHCLC/Conela.
De la Mora's multi-campus church has been recognized by Outreach Magazine as one of the fastest-growing churches in the country, with a weekly attendance of over 4,000. However, de la Mora, a second generation Mexican-American, says it is the church's message, not demographic, that attracts people to the church's several campuses throughout Southern California and Mexico.
"Because God is raising us second generation Latinos, He's breaking rules by using people like us. I believe that God is saying to America, 'give me permission to use people who you wouldn't think I can use," de la Mora, told The Christian Post in a previous interview. "I think the next movement of God is going to be done by people who allow God to use them to break rules so people's image of God is enlarged."
Aside from leading Cornerstone, de la Mora also runs the Turning the Hearts Center aimed to meet the needs of the emerging Latino Christian community. The nonprofit organization is designed to empower youth and families and restore family unity and self-sufficiency through a variety of programs, seminars and support resources.
He also hosts an annual Heart Revolution Conference that brings together renowned church leaders with the purpose to revolutionize the hearts of the next generation. The conference has reached thousands of individuals and featured various Christian speakers and musicians from throughout the world since 2008.
De la Mora is author of The Heart Revolution: Releasing the Power to Live from the Inside Out and is working on another book, The God Who Breaks The Rules.