San Francisco and Liberalism's Fatal Flaw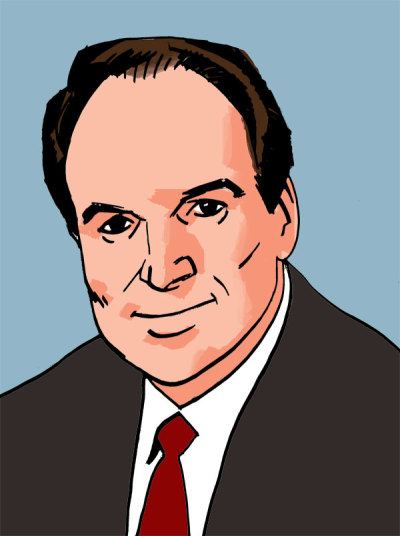 Katherine Steinle died while strolling on a lovely San Francisco pier, a victim of humanist-secular progressivism's fatal flaw, as much as from a bullet fired, allegedly, by a man who had been convicted seven times of felonies, and deported five times.
Sanctuary cities, as San Francisco has declared itself to be, cultivate "a very dangerous ... safe haven for criminal activity," said former New York police commissioner Bernard Kerik.
Katherine Steinle's blood underscored his point in scarlet.
Juan Francisco Lopez-Sanchez, an illegal immigrant, had come back to San Francisco, he said, because he knew its leaders had designated it a sanctuary city. He knew local authorities would not surrender alien detainees like himself to federal Immigration and Customs Enforcement (ICE) officials.
Lopez-Sanchez was in a San Francisco court again last March 26 on a drug charge. The case was dismissed, but he was jailed another three weeks while the county tried to figure out if it should turn him over to ICE for another deportation. ICE, in fact, had requested custody of Lopez-Sanchez, but San Francisco, the sanctuary by the bay, declined. Lopez-Sanchez left jail April 15.
On July 1, Lopez-Sanchez, walking along Pier 14, said he spotted a gun on the ground, picked it up and fired at sea lions. One of the bullets, he said, may have struck the 32-year old woman who died. Maybe his memory was addled by the tragedy because his story changed. He saw the gun lying on a bench, picked it up, it went off three times before he kicked it in the bay.
Whatever the case, Kathryn Steinle definitely perished because of the fatal flaw in the worldview at the core of San Francisco's governing elite.
That flaw is the humanist-secularist-progressivist severance of the Transcendent from the immanent. It is the belief that one can have a godly world without God, fruit without the root, and heavenly outcomes without the Kingdom of Heaven and its Lord.
After all, the root of the "sanctuary cities" concept is embedded in the Bible. Sanctuary for "strangers" — aliens in the land — as well as people who cause an accidental death, as Lopez-Sanchez seems to claim, is a valid scriptural principle. The Scriptures specify that as Old Testament Israel established itself in the Promised Land it was to designate "cities for refuge" so that a person who killed another accidentally could find sanctuary from the law of Lex Talionis, the principle that there is a right to retaliation in exact proportion to the harm rendered — even accidentally.
God told the ancient Hebrews that in the land He was giving them they must not "mistreat or oppress foreigners in any way," remembering that "you yourselves were once foreigners in Egypt."
San Francisco and other sanctuary cities thus illustrate the schism in the soul of what was once "Christendom": the separation of the Judeo-Christian root system from belief and practice, while retaining the desire for a society built on its principles and values.
What is ignored here is that such a civilizational "tree" cannot flourish if cut off from its roots.
"It is religion and morality alone which can establish the principles upon which freedom can securely stand," said John Adams, second president of the United States. Therefore, "we have no government armed with power capable of contending with human passions unbridled by morality and religion ... Our constitution was made only for a moral and religious people. It is wholly inadequate to the government of any other."
Dr. Martin Luther King is one of the most respected leaders in America's history, but in today's secularist passion he might be arrested as he gave his great "I Have a Dream" speech at the Lincoln Memorial. He committed the horrifying offense of quoting the Bible on public property, not only there, but elsewhere. Those of us alive in Dr. King's day can still hear him thundering the words of the Prophet Amos: "Let justice roll down like water, and righteousness like a mighty stream!"
Dr. King's movement vastly changed the landscape of the immanent precisely because he refused to sever it from the Transcendent. His was a "high and lifted up" vision and even his opponents recognized it. I was an eyewitness to this as a newspaper reporter and editorialist in 1960s Birmingham.
The Bible says that as people determine to cut themselves off from God there comes a point when, because He has made us free, not even He will force Himself upon us. Thus, He gives us over (Romans 1) to the things we worship, even if it's the idols of secularism.
Further, as people refuse God and His Kingdom truth, He sends "a deluding influence so that they will believe what is false" (2 Thessalonians 2:11). God is so committed to our freedom that He gives us what we live for, crave, and idolize.
The result is that societies without Transcendence fall into deceptive romanticism, naïve idealism, and dangerous triumphalism.
This is the poison in the soul of humanist-secularist progressivism.
It is the fatal flaw that helped kill Kathryn Steinle.
Wallace Henley, a former Birmingham News staff writer, was an aide in the Nixon White House, and congressional chief of staff. He is a teaching pastor at Second Baptist Church, Houston, Texas. He is a regular contributor to The Christian Post.