Santa Claus Tomb Possibly Found Under Turkish Church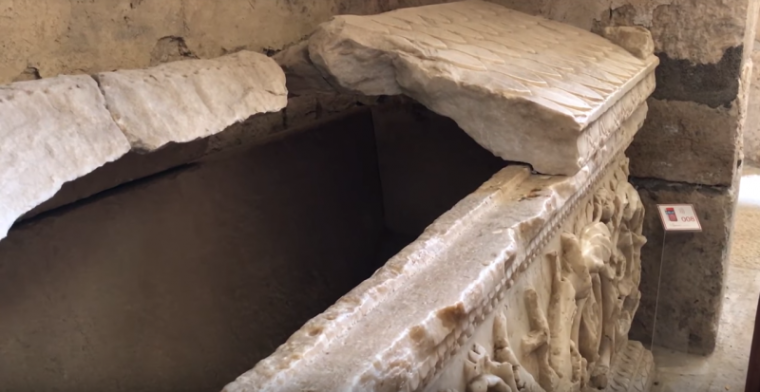 A tomb believed to hold the remains of the saint who became the basis for the popular Christmas character Santa Claus may have been discovered in an ancient church in Turkey.
A section of St. Nicholas Church in the Demre district of Antalya may hold the tomb for the early church bishop Saint Nicholas.
"The head of Antalya's Monument Authority Cemil Karabayram told the daily that they came across an untouched shrine while conducting digital surveys below the surface of the church," reported the Daily Sabah on Tuesday.
"The official continued by saying that they examined all files from 1942 to 1966 regarding St. Nicholas' remains and found out that the church was burnt down but was reconstructed."
The Daily Sabah also noted that the finding was considered surprising since before the announcement, "the remains of St. Nicholas were believed to have been smuggled to the Italian city of Bari by Italian merchants in the year 1087."
"The Santa Claus Museum, formerly an ancient church with a sarcophagus attributed to the Christmas saint is located in the town of Demre," added the news site.
A fourth century bishop who lived under the Roman Empire, St. Nicholas was persecuted for his faith under Emperor Diocletian but lived to see Constantine come to power and legalize Christianity.
"After his release, Nicholas attended the Council of Nicaea in AD 325. He died December 6, AD 343 in Myra and was buried in his cathedral church, where a unique relic, called manna, formed in his grave," noted the St. Nicholas Center.
"This liquid substance, said to have healing powers, fostered the growth of devotion to Nicholas. The anniversary of his death became a day of celebration, St. Nicholas Day, December 6th (December 19 on the Julian Calendar)."
Many stories have emerged about Nicholas' generosity, with these tales eventually helping to form the mythology of the modern Santa Claus.
According to History.com, St. Nicholas was introduced into American popular culture toward the end of the 18th century when groups of Dutch families gathered to honor the anniversary of his death.
"The name Santa Claus evolved from Nick's Dutch nickname, Sinter Klaas, a shortened form of Sint Nikolaas (Dutch for Saint Nicholas)."