Satanic Group Planning 'Black Mass' in Oklahoma City Returns Stolen Host to Catholic Church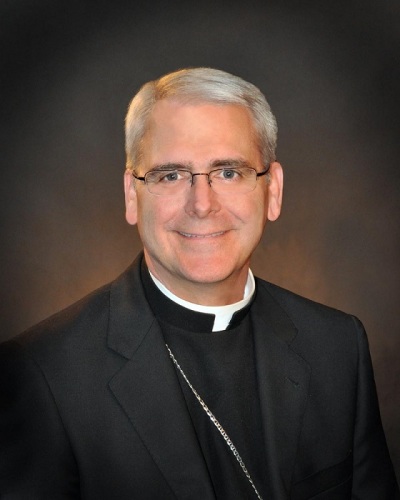 A Satanic group that is scheduled to perform a "black mass" in Oklahoma City next month has returned some consecrated communion bread to the Catholic Church.
Last week, the Archdiocese of Oklahoma City filed a lawsuit against the group, claiming that their acquisition of the Eucharist could have only been via theft.
Filed Wednesday in Oklahoma County District Court, the lawsuit described the host as being the product of only the "sacred ritual" of Catholic mass and consecrated by an "ordained priest."
"A consecrated host can only come from one source," read the lawsuit, provided to The Christian Post by the Archdiocese.
"If an unauthorized individual has possession of a consecrated host, it must have been procured, either by that person or by another, by illicit means …"
The attorney representing the group, known as the Dakhma of Angra Mainyu, returned the host to a Catholic priest last Thursday.
In a statement, Archbishop Paul S. Coakley said that he was "relieved" by the news of the stolen host being returned to the church.
"I am relieved that we have been able to secure the return of the sacred host, and that we have prevented its desecration as part of a planned satanic ritual," said Coakley.
"I remain concerned about the dark powers that this satanic worship invites into our community and the spiritual danger that this poses to all who are involved in it, directly or indirectly."
In May, Angra Mainyu called the Oklahoma City Civic Center Music Hall about renting a space to perform a black mass ceremony.
The civic center, which is government-operated, approved the renting of the space for Sept. 21 in the CitySpace Theatre, a black box theatre space that can seat 92 patrons.
News of the black mass being held at the Civic Center prompted an outcry from many people within and without Oklahoma.
Last month over 37,000 people signed a petition calling for the civic center to put a halt to allowing the black mass to take place.
Oklahoma Republican Gov. Mary Fallin also weighed in, releasing a statement earlier this month denouncing the Satanic group's ritual as a "disgusting mockery of the Catholic faith."
"It may be protected by the First Amendment, but that doesn't mean we can't condemn it in the strongest terms possible for the moral outrage which it is," continued Fallin.
"It is shocking and disgusting that a group of New York City 'satanists' would travel all the way to Oklahoma to peddle their filth here. I pray they realize how hurtful their actions are and cancel this event."
Jennifer Lindsey-McClintock, spokeswoman with OKC Parks and Recreation and the Civic Center Music Hall, told CP that the black mass will be more sedate than it is traditionally performed.
"As with any entity that rents spaces from us, this group must abide by all local ordinances and state laws, as well as specific building codes," said Lindsey-McClintock.
"In this particular instance, this includes restrictions on nudity, lewd sexual acts, the use of specific bodily fluids that could be considered obscene as well as the use of open flames in our facility."
Lindsey-McClintock also told CP that while many have been "understandably shocked and upset about the situation," there has been some ease given now that the stolen host has been returned.
"Now that the event organizers have returned what they claimed to be a consecrated host to the Archbishop and Oklahoma City Archdiocese, things have slowed considerably," said Lindsey-McClintock.
The Oklahoma City Civic Center Music Hall has often been used by Christian denominations as a worship space, including Easter pageants held at the facility's 2,500-seat theatre.
"There is a community church that has a long-term agreement with us to rent one of our ballrooms for their weekly Sunday services," noted Lindsey-McClintock.
"Our facility was even used for the installation mass of former Oklahoma City Archbishop Eusebius Beltran in 1992."