Satanic Temple Wants Display of Satan Descending Into Hell to Be Featured Inside Florida's Capitol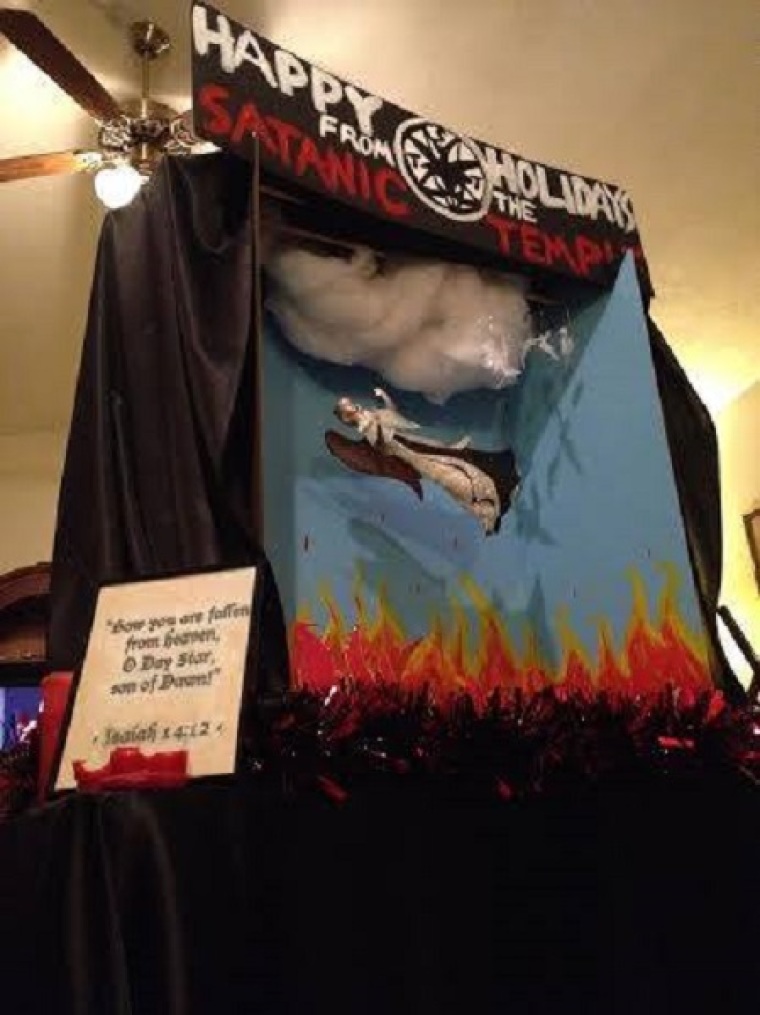 A Satanic Temple group is petitioning Florida's State Capitol to include a display depicting the angel Lucifer descending into hell among other holiday stands. Florida denied the group's same request last year, deeming it "grossly offensive."
Americans United for Separation of Church and State sent the letter Wednesday on the Satanic Temple's behalf, arguing that the group deserves representation under the First and 14th Amendments to the U.S. Constitution.
"Members of the religious majority are sometimes offended by the beliefs of religious minorities, and vice/versa," the letter states. "But the Satanic Temple is not required to censor itself in order to take advantage of a forum supposedly open to all."
The display in question depicts a biblical scene found in verse Luke 10:18, as well as Isaiah 14:12, which reference Satan falling from heaven.
The display in the rotunda was meant to go up next to a Nativity scene and an atheist "spaghetti monster" depiction, but was rejected by the Department of Management Services.
"The department's position is that your proposed display is grossly offensive during the holiday season," read an email by DMS Administrative Assistant Sherrie K. Routt at the time.
The Satanic Temple has argued that the display has "religious symbols and images that adhere to community standards ... to contribute to the plurality of the community by representing the spirit of good will from other faiths."
The latest Americans United letter describes the Satanic Temple as a religious organization "dedicated to principles of empathy, personal autonomy, and empirical reasoning."
It adds that rejecting the display because it has been deemed offensive constitutes a violation of the First Amendment's Free Speech Clause.
Rev. Barry W. Lynn, an ordained minister in the United Church of Christ and Americans United's executive director, added that government officials "have no right to determine what is 'offensive' when it comes to religion."
"If public space is open to all, that must include groups that some people may not like," Lynn said, according to The Broward Palm Beach New Times.