'Scandalous' for UN to Push Abortions on Girls Raped by Boko Haram, Say Pro-Life Nigerian Groups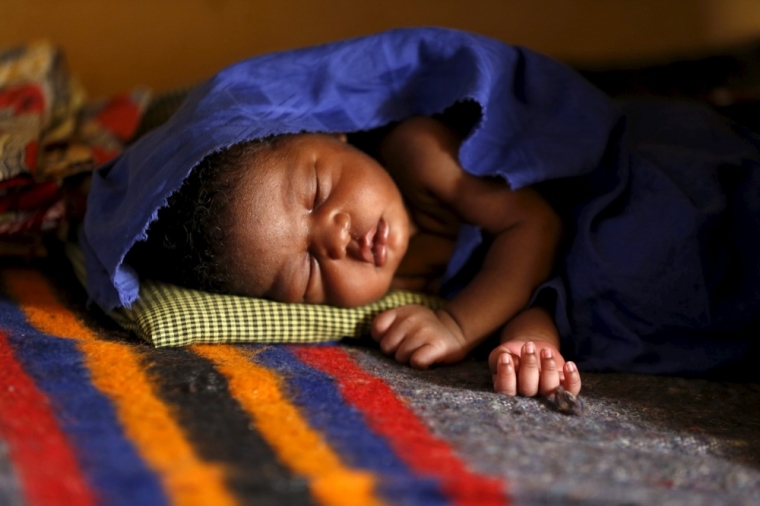 The Foundation for African Heritage, a coalition of non-governmental organizations in Nigeria, has pushed back against suggestions by a United Nations organization that the pregnant women and girls rescued from Boko Haram be allowed to undergo abortions, which is illegal in most cases under local law.
Nigeria's This Day Live reported that FACH's Sonnie Ekwowusi described the suggestions to legalize abortion by the United Nations Population Funds as 'unconscionable, inhuman and scandalous.' He said that what the girls need instead is real healthcare, social welfare and counseling services that will help them be reintegrated and re-absorbed in the society.
Ekwowusi added that the women, kidnapped from various villages during Boko Haram's raids, have suffered 'unspeakable trauma, dehumanisation and violence' at the hands of the Islamic militants, and it would be wrong to subject them to the 'traumatic, violent-wrecking and life-threatening' abortion process.
The pro-life group Society for the Protection of Unborn Children recently revealed that UNFPA has been pushing for abortions through its "counseling" outreach to the women, which it said was a cover-up term for abortion advice.
"UNFPA is one of the leading international groups promoting abortion in the developing world. It is sending huge numbers of reproductive health kits to displacement camps in Nigeria where women rescued from Boko Haram have been taken," the group said, according to LifeNews.
"The term 'reproductive health' is used to cover a range of interventions including abortion. SPUC fears that these emotionally vulnerable, malnourished women will be pressured into aborting their babies."
Hundreds of women and girls have been rescued from Boko Haram in the past month, as the Nigerian army continues pushing back the jihadist group that has terrorized the country for almost six years. As many as 214 out of 234 women and girls at the Malkohi camp outside Yola rescued from Boko Haram last month are visibly pregnant, reports said, with a number of them having been forced to marry their attackers.
Human Rights Watch researcher Mausi Segun pointed out that many of these women face being ostracized, taunted and branded "Boko Haram wives," even those who were not raped while in captivity.
"These girls weren't even touched (raped)," said Segun. "But Boko Haram is so despised [in the community] that anyone identified with the group shares some of that label, the slur."
Ekwowusi added that FACH members will offer free maternity and rehabilitation homes for the girls to give birth, where they will also be able to give the babies for legal adoption if they choose so.
Others, such as Laolu Akande, executive director of the Christian Association of Nigerian-Americans, told The Christian Post in a previous interview that the Nigerian government should offer a comprehensive approach for how to reintegrate the rescued women and girls back into society.
"It's a very precarious situation to have somebody raped. Many people can't decide how they're going to raise that kind of a child," Akande told CP.
"You look at the child and then you remember the evil that was done to you, so [Boko Haram] were hoping that these children, who would be raised of these very nefarious pregnancies, not that anything is wrong with the children, but their plan and their strategy is to raise children that will continue their [evil]."