Pregnant and Scorned: Dozens of Rape Survivors Rescued From Boko Haram Now Facing Harassment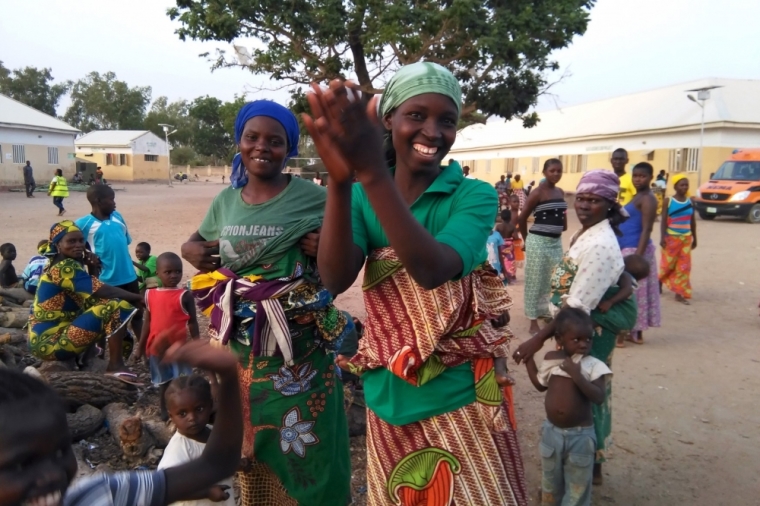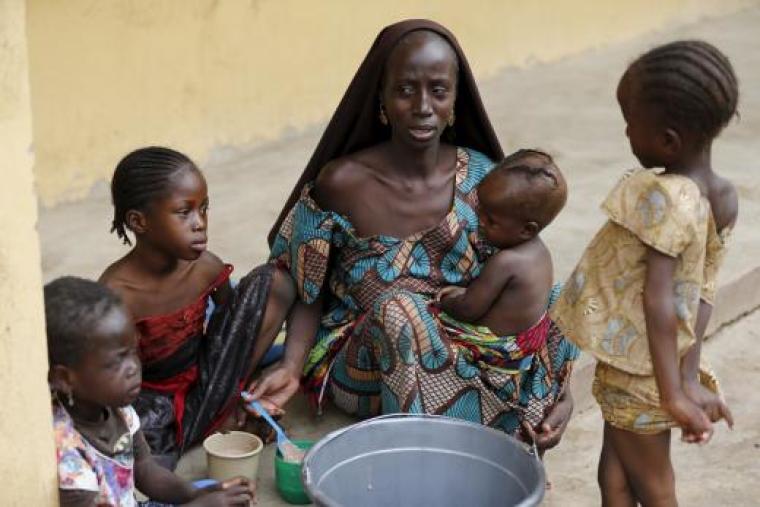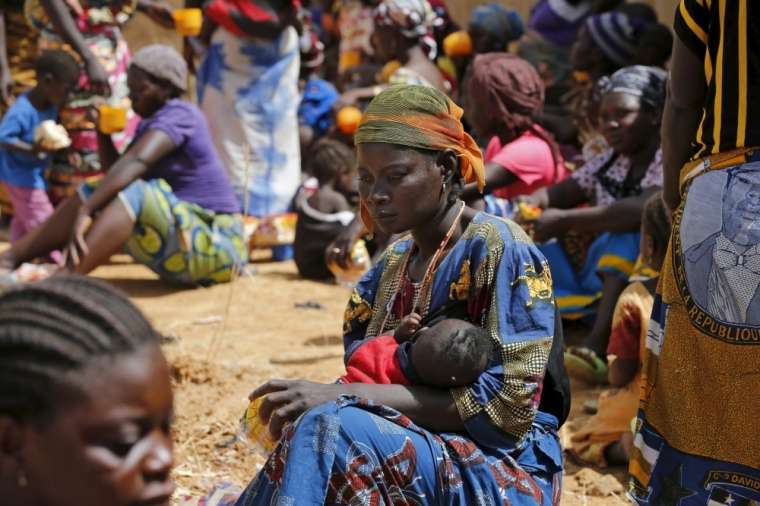 View Photos
Dozens of rape survivors recently rescued from Boko Haram's stronghold in the Sambisa Forest in Borno State, Nigeria, are said to be facing stigma and harassment as they reintegrate into their communities and human rights activists are calling on the Nigerian government to help them.
Last month, 234 women and children were rescued from Islamic Militants in northeast Nigeria and sent to the Malkohi camp outside of Yola and at least 214 of them are now visibly pregnant. Several of the former hostages recently recalled their nightmarish ordeals which included being repeatedly raped by different men while in captivity. Some were forced to marry their attackers while many are unable to identify the fathers of their unborn babies.
Instead of finding love and support in the communities from which they were abducted, however, the women have discovered that they are now social pariahs.
Human Rights Watch researcher Mausi Segun, who has interviewed a number of the victims of Boko Haram in the past, said she has heard many stories about the the challenges of reintegration. She said even those who were not raped while in captivity have complained of being ostracized, taunted and branded "Boko Haram wives" while trying to reintegrate into their communities.
"These girls weren't even touched (raped)," said Segun. "But Boko Haram is so despised [in the community] that anyone identified with the group shares some of that label, the slur."
A reported 677 women, most of whom were abducted in the past nine months, have been rescued from the terrorist group during raids by the Nigerian military and human rights activists are calling on the Nigerian government to help them reintegrate into their communities.
"The Nigerian government and the state government has to come up with a comprehensive approach for how to reintegrate these girls and these women back into society," pastor Laolu Akande, executive director of the Christian Association of Nigerian-Americans, recently told The Christian Post in a phone interview.
He also called on Nigerians to welcome the women and children back into their communities instead of taunting and shunning them.
"There has to be services (psychological, trauma, recovery, medical) to bring them back to the community in a very decent way," he continued. "We also have a message to the communities to welcome these women back [and] to accept them."
According to Akande, children of rape surviviors are often born into complex circumstances making them ideal targets for terrorist recruitment.
"It's a very precarious situation to have somebody raped. Many people can't decide how they're going to raise that kind of a child," he said. "You look at the child and then you remember the evil that was done to you, so [Boko Haram] were hoping that these children, who would be raised of these very nefarious pregnancies, not that anything is wrong with the children, but their plan and their strategy is to raise children that will continue their [evil]."
Gov. Kashim Shettima of Borno, the home state of Boko Haram, recently told government officials he was worried the 214 pregnant women recently rescued from Boko Haram will abandon the children once they are born.
"I am seriously worried with the fact that most women tend to hate and abandon children they deliver from rape," said Shettima, according to the Nigerian press. "Now, the problem is that these children could go to the streets unattended to; they then lack access to food, healthcare and education. The result is that they could indeed inherit their fathers' (ideology) somehow."
Segun reportedly denounced Shettima's comments as "very unfortunate."
The United Nations Population Fund is working to help the former hostages. In the last year, the U.N. agency has delivered over 16,000 babies in northeast Nigeria, although it is unclear whether they are all related to Boko Haram.
"UNFPA is providing sexual and reproductive health services, including ensuring safe delivery and emergency obstetric care, antenatal care services, pregnancy testing, STI screening," Ms. Ratidzai Ndhlovu, UNFPA representative in Nigeria, wrote in an email to CP.
"All these and other related services are possible through the provision of reproductive health kits. UNFPA is working on restoring the dignity of the women and girls by giving them dignity kits with sanitary items and other items that address women's specific needs. UNFPA also provides psychosocial counseling to the traumatized women and girls."
The Sambisa forest rescue comes more than one year after Boko Haram abducted 276 female students from Chibok, Borno, prompting the global campaign "Bring Back Our Girls" to encourage their safe return. Officials have said the Chibok abductees were not among those rescued last month .
For nearly six years, Boko Haram has wreaked havoc in northeastern Nigeria and killed more than 13,000 innocent civilians, mostly Christians, in the name of terrorism and forced more than 1.5 million people from their homes. Experts say the group, which advocates a strict form of Shariah law, is the second-deadliest terrorist group in the world, after Afghanistan's Taliban.