Vermont school district fired coach for criticizing trans sports policy, lawsuit says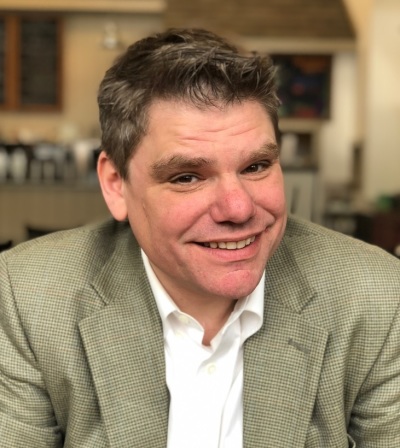 A Vermont high school coach is suing the school district, claiming he was fired for telling students that he did not believe biological males should compete in girls' sports.
David Bloch, who served as a snowboarding coach at Woodstock Union High School, filed a lawsuit against local school officials after being terminated in February.
The suit was filed in July in U.S. District Court in Vermont. A hearing is scheduled for Sept. 25.
Named defendants in the case include Heather Bouchey, the interim secretary of the Vermont Agency of Education; Jay Nichols, executive director of the Vermont Principals' Association; Sherry Sousa, superintendent of Windsor Central Supervisory Union; and the Windsor Central Supervisory Board.
According to the complaint, Bloch, a devout Roman Catholic who believes that there are only two biological sexes, briefly engaged in a conversation before a contest on the issue of biological males competing in girls' sports.
This conversation was sparked by the fact that Woodstock Union was about to compete against a snowboarding team in which one of the players was a male who identified as female.
According to the lawsuit, Bloch respectfully presented his view that "as a matter of biology, males and females have different DNA" and that "biological differences generally give males competitive advantages in athletic events."
"The conversation was respectful among all parties and lasted no more than three minutes. It took place entirely outside the presence of the transgender-identifying snowboarder," read the complaint.
"Coach Bloch's team and the team with the male who identifies as a female competed without incident. After the competition, the two teams and their coaches, including Coach Bloch, shared a bus home."
Despite the reported civil nature of the discussion, according to the complaint, Sousa fired Bloch the following day, claiming that he violated WCSU's anti-harassment policies.
Bloch is represented by the Alliance Defending Freedom, a conservative legal group that has successfully argued religious freedom cases before the U.S. Supreme Court.
ADF Legal Counsel Mathew Hoffmann told The Christian Post via email that Bloch contacted the legal group shortly after he was fired.
"Public schools can't fire employees for respectful speech on a matter of public concern," said Hoffman. "Not only was what Coach Bloch said completely true and consistent with science, but it was protected speech under the First Amendment."
The Christian Post reached out to the Windsor Central Supervisory Union on Wednesday. Superintendent Sherry Sousa replied that she had been "instructed by the District's lawyers not to discuss the facts of the case."
"We are confident that the District acted properly. We expect that the court will agree that there was not a violation of any rights," Sousa stated.
According to the Vermont Principals' Association standards, trans-identified athletes are allowed to compete in sports based on their gender identity rather than their biological sex.
Additionally, under the "Coach's Code of Ethics," coaches "shall not engage in conduct that incites players or spectators against the officials or each other" and "[p]ublic criticism of officials or players is unethical."