School Restricts Christmas Celebrations After Muslim Student Says It's Not Compatible With Islam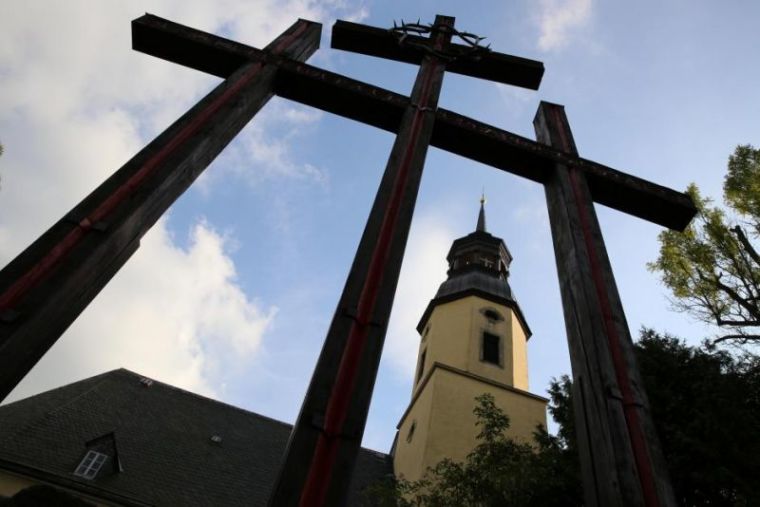 A school in Germany has decided to restrict its Christmas celebrations and stop performing music that contains Christian lyrics after a Muslim student complained that carols are incompatible with Islam.
Headmaster Friedrich Suhr of the Johanneum Gymnasium in Lüneburg said that the school will now be taking a "sensitive approach" to the holiday, Breitbart News reported on Thursday, based on a translation of an NDR.de article.
Suhr clarified initial reports that the school had "canceled" Christmas, by stating the annual Christmas party, which was postponed, will still take place, but will be voluntary.
What is more, music lessons at the school will no longer include religiously-themed lyrics in order not to offend students of non-Christian faiths.
Bianca Schöneich, a spokesperson for the local authority, said that "religious content in schools should be done in moderation," warning that "a Christmas party should not have the character of a church service."
Local church figures have spoken out against the limitation of Christians celebrations, however, with Catholic Bureau of Lower Saxony prelate Felix Bernard stating that religious music in Germany "is part of our cultural heritage."
"The singing of Christmas carols constitutes neither a religious confession nor a service," Bernard told Hannoversche Allgemeine Zeitung.
Auxiliary Bishop Nikolaus Schwerdtfeger added, "The fact that a school Christmas party cannot take place during class time, I find a pity and also a bit absurd."
Germany, which has had to deal with a large influx of refugees — over 1 million — most from Islamic countries, has seen a decline in religious faith in recent years, though the 500th anniversary of the Protestant Reformation has also sparked hope for a Christian revival.
"We really sense there is some move of God," Susanne Schmell, a German native who leads the Youth With A Mission group in Bad Blankenburg, told The Christian Post back in November.
"For the Germans, our prayer is that the Lord will not only visit us again but restore the gift of faith to the Germans because we have lost it," Scmhell said.
Madison Horn, from Gas City, Indiana, and a recent graduate of Ivy Tech Community College, told CP while leading the outreach team in Germany during Reformation week celebrations: "I just feel God's presence here; the Holy spirit is moving here. He's moving into people's hearts and opening up the things that are closed, the walls that are closed. Those are just being torn down."
Christmas celebrations have been challenged and canceled in other places in Western Europe too this year.
A school in Denmark decided to cancel its traditional Christmas service at church, with concerns that it would offend non-Christian children and parents.
Christian critics spoke out against the decision, however, including Graested Mayor Kim Valentin.
"We are a Christian country and we should be proud of it," Valentin wrote on Facebook. "It shouldn't be mandatory, but our church and especially Christmas is an important part of our culture."