School Shootings: Mental Health or Spiritual Warfare?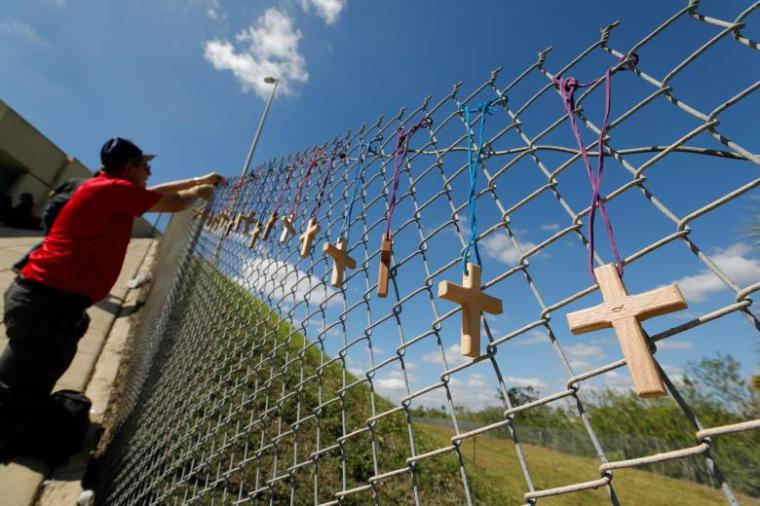 Read part 1, part 2, part 3, part 4, part 5 and part 6 of The Christian Post's series on youth and school violence.
Arguably, no other crime forces Americans to confront the reality of evil than when a gunman murders school children. Yet some of the reasons why horrific incidents happen are seldom discussed.
Whenever mass shootings occur in the United States, the political discourse and public conversation often centers on how lawmakers might further regulate firearms.
Yet other factors that are not spoken of nearly as much are worth considering, according to a Pentecostal theologian and a mental health counselor of 31 years, both of whom spoke with The Christian Post about some of the factors involved in mass shootings.
To examine the issue from a theological and spiritual perspective, CP talked with Wave Nunnally, a professor of early Judaism and Christian origins at Evangel University, an Assemblies of God school in Springfield, Missouri.
He explained that many Christians have in some ways failed to understand the spiritual dimension of evil, particularly grasping the interplay between the natural world and the spirit realm. And this is more than relevant when thinking about mass shootings, he said.
Nikolas Cruz, the Parkland, Florida, shooter from earlier this year, said "demons" told him how to execute the victims. Seventeen, most of them young students, were killed.
"It's such an interesting statement that he would make that voluntarily on his own," Nunnally said, suggesting that it's also possible those words might have been expressed with the intention of laying the legal groundwork for an insanity plea in court.
But it's also necessary to investigate whether Cruz had ever been institutionalized in a mental hospital, been on any psychotropic drugs, been in therapy, or had a history of mental illness, in which case any actual demonic voices he said he heard would be an "add-on" to his condition, he said.
"On the other hand, the enemy (Satan) is real and he has not declared any kind of truce," Nunnally noted.
Though he's been a Pentecostal since 1976, Nunnally told CP it was explained to him in his traditional evangelical upbringing that God and the devil had come to some kind of an armistice treaty of sorts.
"In return for there being no supernatural expressions of God's power in the world today," he said of the cessationist theology he grew up with, the idea was that "the devil agreed not to possess people."
"It always struck me, after I matured just a little bit past salvation, as being one of the most bizarre means of doing theology and conclusions that you could come up with because this is like light and darkness cooperating, shaking hands and agreeing to disagree and to play pretty.
"And it's so bizarre because the people who say 'we don't have the power to cast demons out' because we don't have the power to exercise spiritual discernment since that is one of the gifts of the Spirit that has died off, God doesn't do stuff like that anymore. But they are never willing to come to the table and say, 'Well, the devil doesn't do that anymore either and that is the reason that God doesn't do it.'"
Those who hold that view never carry that line of thinking to its logical conclusion, he said.
"In the West, we are all too quick to dismiss the supernatural or to explain away the supernatural by referencing areas of mental illness. And while that is probably true of some, there are dots that connect," he said, being careful not to conflate mental health problems with the demonic.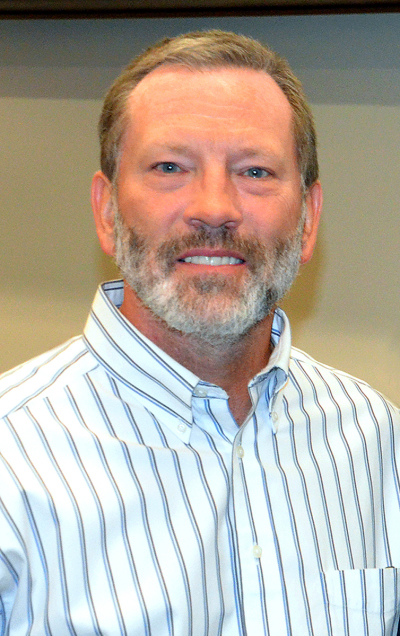 Cruz is not the first killer to speak of hearing devilish voices telling him how to commit acts of brutality.
Decades ago, serial killer David Berkowitz, who was known as the Son of Sam, recounted that the devil was speaking to him in various ways about how to carry out his crimes. Other notorious murderers like Ted Bundy have also described this phenomenon.
"I think we are really quick to knee-jerk react and say, 'Well, the problem is with guns, the problem is with our laws, with permissive society and mental illness.' And everybody seems to take their favorite whipping boy and trot that out every time this happens," Nunnally said.
CP asked Nunnally if he believes there is any connection between the presence of demonic voices in the mind and mental illness, and if involvement in occultic spirituality could in any way bring about mental health problems that might lead to someone becoming a mass shooter.
"We have to hold that open as a possibility," he replied.
"And I think to dismiss the association, not that one is the other and the other is the one, but there can be in certain instances a relationship [between the two]."
Yet the reverse is also true.
Nunnally recalled a time where he ministered to a young man who was convinced he had a demonic spirit and wanted prayer. He was ready to pray for deliverance for this young man but sensed the Holy Spirit prompt him to ask a few more questions. As he did, he found that the young man was so mentally out of sorts — he had not been taking his medications for a few weeks — he didn't even know his options.
"As many times I think that secular society has said, 'We can medicate or counsel this'" when it comes to spiritual problems, "some of us in the more [Christian] spiritually sensitive community have made the mistake in the opposite direction of trying to cast something out that is not in there."
"The key to all of this is spiritual sensitivity and asking God to help people function in that gift of discernment," he stressed.
Most Christians are not mental health specialists, he said, and it's a judgment call that must be made on a case-by-case basis.
"I think that we have unleashed into our society — through a lot of different means — where there is no right and wrong, and you kind of make it up as you go along," he added.
"And people are starting to act that out more and more, and our society has become almost amoral," he said, referencing how he has seen reports of financial firms retrofitting ethical training for their employees — some of whom are highly intelligent and graduates of Ivy League universities — in order for them to renew their credentials to be financial advisers or money managers.
Taken together with the postmodern notion that there is no such thing as absolute truth but that individuals self-create truth, only chaos has transpired, he said. Behavioral constraints once encouraged and maintained by society have all but evaporated. And in the absence of any moral compass, individuals who were on the margins become raving maniacs and mass killers.
Nunnally believes that Satan's influence over anyone who commits a murder is that he has stolen from them any and all concept of the sanctity of human life.