Nikolas Cruz Says 'Demons' Told Him How to Execute Victims at Florida High School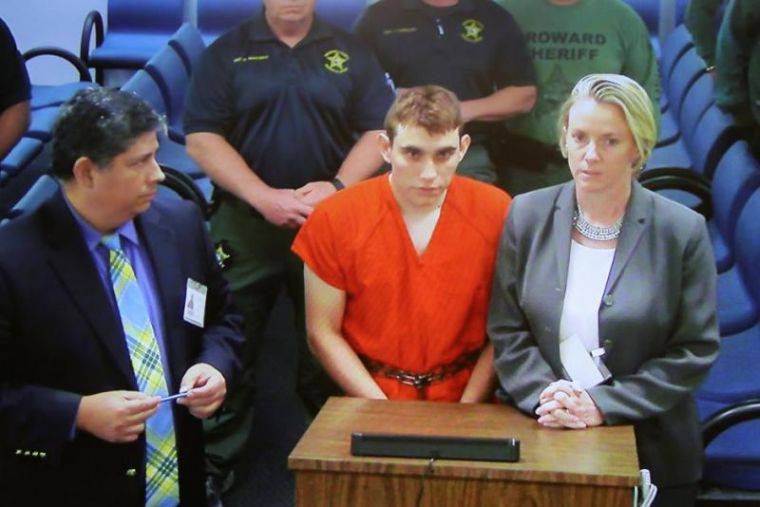 Nikolas Cruz, the troubled 19-year-old who has been charged with the premeditated murder of 17 people at his former high school in Parkland, Florida, told authorities that "demons" gave him instructions on how to commit one of the deadliest mass shootings in U.S. history.
Investigators told ABC News that Cruz said he heard voices in his head described as demons as he gunned down his victims Wednesday at Marjory Stoneman Douglas High School which he had attended from Jan. 13, 2016, to Feb. 8, 2017.
In arrest records published by The New York Times, Cruz admitted to being the school shooter and said he entered the school campus armed with an AR-15 "and began shooting students that he saw in the hallways and on the school grounds." He said he also brought additional loaded magazines to the school which he kept hidden in a backpack until he began his attack.
When the students started running after he began his attack, Cruz discarded the AR-15 and a vest with additional magazines to blend in with the crowd and eluded police until he was arrested without incident in the nearby Coral Springs neighborhood.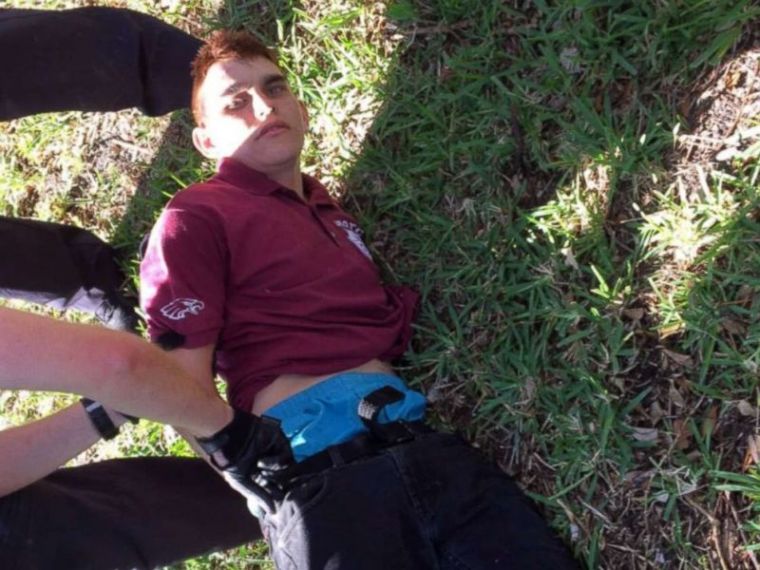 According to the Broward County Sheriff's Office, Cruz bought the AR-15 used in the massacre at Sunrise Tactical Supply in Coral Springs just three days after his last day at the school on Feb. 11. He picked it up one week later on Feb. 18, 2017, following a background check, an attorney for the gun store owner said in a statement.
Cruz passed a background check despite having a history of violence and mental health concerns.
Sunrise Tactical Supply owners Michael and Lisa Morrison announced through their lawyers, Stuart Kaplan and Douglas Rudman, on Thursday that the store has now been closed indefinitely.
The store owners said they had no reason to believe that Cruz was mentally disturbed or was even capable of carrying out a massacre.
Rudman told Local 10 that the gun store owners were distraught about "the tremendous sense of responsibility in this situation and just horribleness that they feel that one of their weapons fell into the hands of this maniac."
Rudman added: "They are scared, not for their safety, or not just for their safety, but more importantly, for how the reaction is going to be from the rest of the community when they try to re-enter it."
Cruz's attorneys, who paint him as "a broken child" according to CNN, say he has had a chronic battle with mental illness and depression that was made worse by the death of his adoptive mother, Lynda Cruz, in November.
Amanda Samaroo, whose daughter, Elizabeth, attended Marjory Stoneman Douglas High School while Cruz was a student there, told The New York Times that he was expelled for bringing knives on campus.
"Her friends have said he was known to always be mentally ill and would kill animals," Samaroo said.
Victoria Olvera, a 17-year-old junior, told USA Today that Cruz was expelled last school year after a fight with his ex-girlfriend's new boyfriend. She said Cruz had been abusive to his girlfriend. Mathematics teacher Jim Gard said Cruz had been obsessed with a girl "to the point of stalking her."
School records obtained by ABC Miami affiliate WPLG showed Cruz was involved in an assault incident that occurred on Jan. 19, 2017. That day he was suspended for one day and a threat assessment was ordered for him. A month earlier, said ABC News, he had been suspended for two days. It is unclear what the result of the threat assessment was or if it was completed.
Gordon Weekes, one of Cruz's public defenders, told CNN he believed Cruz has been placed on suicide watch.
He said the defense team would be exploring mental health issues and "the possibility of autism."
"We are trying to save this young man's life," he said.