Nikolas Cruz Shooting: Trump Adviser Mark Burns Wants Congress to Federalize Public School Security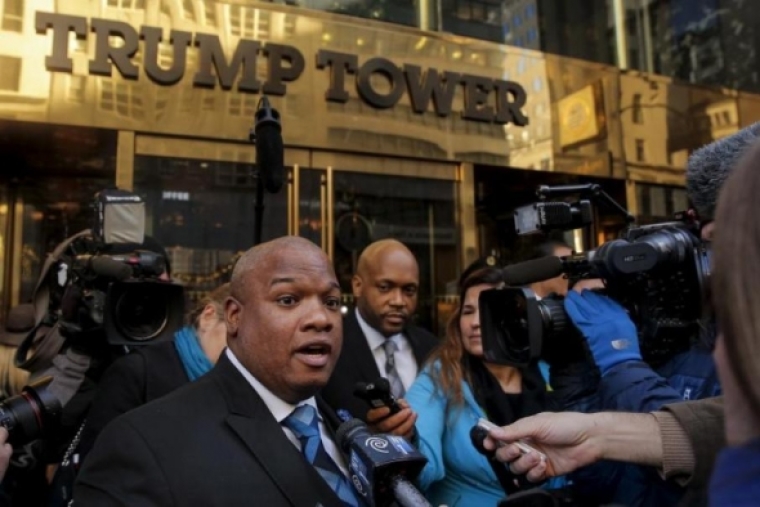 As the nation continues to reel in the aftermath of the deadly Valentine's Day school shooting in Parkland, Florida, Pastor Mark Burns of Harvest Praise and Worship Center in Easley, South Carolina, who is also a member of President Donald Trump's evangelical advisory council, has called on Congress to federalize security in public schools to help protect students.
"It is just pure evil that they would go inside of a school and murder senselessly, these children. We have to be praying. We have to be praying. We have to stay on our toes," Burns told his followers in a Periscope broadcast Wednesday, shortly after 19-year-old Nikolas Cruz allegedly gunned down students and adults at Marjory Stoneman Douglas High School killing at least 17. He was charged with 17 counts of premeditated murder on Thursday morning.
"I want us to pray seriously for those victims ... I understand that prayer changes things and I also understand that prayer is extremely important but I also know that action is another matter of defense," he added before calling on Congress pass a bill to federalize security in public schools.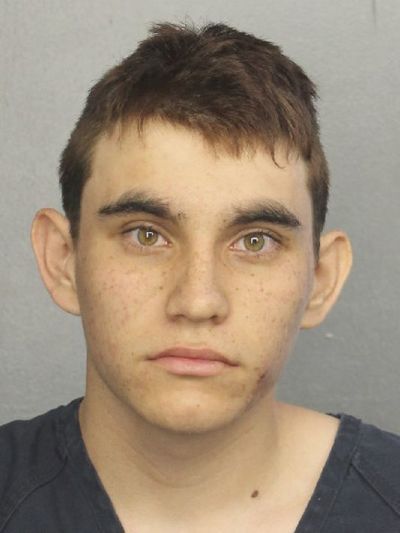 He said the same way the Transportation Security Administration was created to secure America's airports in response to the 9/11, it can also be done to secure America's schools.
"I believe that we could do the same thing with children. We need to be protecting our children ... I believe if we federalize the protection of our children and Congress acts upon this and make sure that our children across this nation [it would be a step in the right direction]," Burns said. "We don't want to turn our schools into prisons ... not every school district can afford protection, but we need to be making sure that our children are protected in America."
Investigators cited by CNN believe that during his attack on the Marjory Stoneman Douglas High School Wednesday, just before the end of the school day, Cruz pulled the fire alarm to ensure he could kill as many people as possible. Broward County Sheriff Scott Israel said they believe Cruz was armed with an AR-15-style semiautomatic rifle and multiple magazines.
He allegedly hid himself among hundreds of students fleeing the school during the attack but authorities were able to identify him from school security videos. He was arrested without incident in the nearby Coral Springs, Florida, neighborhood.
Burns' call for federalized security of the nation's public schools comes just hours before President Trump in an address to the nation Thursday said "making our schools and our children safer will be our top priority."
"No child, no teacher should ever be in danger in an American school," he said. "No parent should ever have to fear for their sons and daughters when they kiss them goodbye in the morning."
The call for increased public school security also comes as Mississippi bail bondsman and frequent YouTube vlogger Ben Bennight, revealed Wednesday that he warned the FBI last September of a YouTube user named Nikolas Cruz who declared on one of his videos that: "I'm going to be a professional school shooter."
"They (FBI) came to my office the next morning (Sept. 25) and asked me if I knew anything about the person," Bennight told BuzzFeed News. "I didn't. They took a copy of the screenshot and that was the last I heard from them."
Bennight told BuzzFeed News that at around 4:30 p.m. on Wednesday, shortly after Cruz was taken in custody, Special Agent Ryan Furr with the FBI's Miami field office left him a voicemail about his initial report.
"I think we spoke with you in the past about a complaint that you made about someone making a comment on your YouTube channel," the agent said in the message. "I just wanted to follow up with you on that and ask you a question with something that's come up, if you wouldn't mind giving me a ring."
FBI agents in Mississippi visited him a few hours later in person asking him for more details.
"They asked me if I knew who he was. I didn't. I don't," Bennight said. "Then they left."
The FBI confirmed the warning Thursday about the comment made on the YouTube channel attributed to Cruz, but said they were unable to identify the person, according to The New York Times.
As family members of the victims try making sense of one of the deadliest mass shootings in America, Pastor Aaron Powers of Compass Church in Helotes, Texas asked the church not to respond with hate towards the shooter.
"Church, we must weep with #ParklandFlorida and all those hurting as a result of this tragedy. We must also fight the urge to hate Nikolas Cruz. Hate the sin and the hurt that drove him to this action. But do not let Satan win by causing you to hate," Powers said in a series of tweets Thursday.
"We are not called to respond to hate with hate. This is what Jesus meant in Matt 5:44 and what Paul echoed in Romans 12:14. Bless those who persecute you. The word 'persecute' used by both Jesus and Paul is the word 'diókó' which means 'to attack the way a hunter pursues a catch.'
"Hate is easy. Hate is a natural human response. Hate even feels good in the moment. But it is not the way of Jesus. It is not the heart of the gospel. It is not the call before Christ's bride. Love is hard. Love is counter-intuitive. Love is the command, and our God is love," he said.
He further added: "Most importantly, Romans 5:8 explains that love reached out to us when we were Nikolas Cruz. The Christian must always remember that our sin might not look like his, but our sin has, in fact, cost the Most Innocent His life. And even still, love prevailed."