Nashville Pastor Scott Sauls indefinitely suspended by regional authority over toxic work culture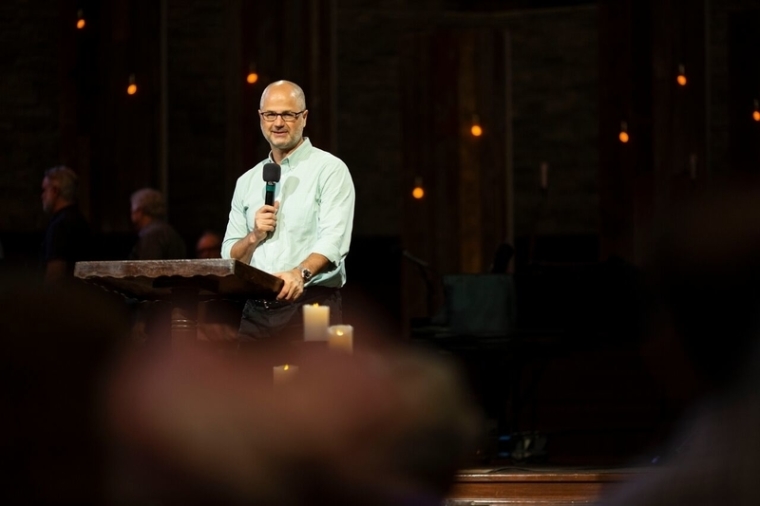 In a significant disciplinary action, the Nashville Presbytery, a regional governing body for the Presbyterian Church in America (PCA), has indefinitely suspended Scott Sauls, the senior pastor of Christ Presbyterian Church, due to his oversight of a toxic work culture.
Voting members of the Nashville Presbytery, comprising pastors, teaching elders and ruling elders from local churches, held a special meeting solely to review Sauls' case. The PCA's official magazine, byFaith, announced the result of the disciplinary action on Twitter Monday.
"On Friday, May 12, Nashville Presbytery met and voted to indefinitely suspend Scott Sauls from ministry," it said. "The presbytery also appointed a committee for Scott's care and shepherding and sent a letter to Christ Presbyterian Church notifying the church of its actions."
During the deliberations, voting members considered various disciplinary options outlined in the PCA Book of Church Order, ranging from less severe to more severe: suspension, deposition and excommunication, according to a report from The Tennessean.
On Twitter, the Nashville Presbytery emphasized that Sauls had not engaged in "alcohol or substance abuse, theft, violence, broken marriage vows, or anything related to pornography or sexual sin."
Although Sauls remains the senior pastor at Christ Presbyterian, the indefinite suspension imposed by the Nashville Presbytery prevents him from assuming any ministry-related responsibilities until further decisions are made. Additionally, the previous church-level decision to place Sauls on indefinite leave remains in effect.
As previously reported by The Christian Post, Sauls was placed on an indefinite leave of absence from his position as pastor of the church following an investigation into his conduct as a leader by Christ Presbyterian and the Nashville Presbytery. 
The investigation was initiated after a group of former church staff members sent a letter raising concerns about the pastor's behavior.
In a video confession to his congregation on May 7, Sauls admitted to his involvement in creating an unhealthy and, at times, abusive environment.
"I verbalized insensitive and hurtful criticism of others' work. I've used social media and the pulpit to quiet dissenting viewpoints," Sauls said. "I've manipulated facts to support paths that I desire."
Sauls previously served as the lead and preaching pastor at Redeemer Presbyterian Church in New York City alongside Pastor Tim Keller. He has also planted and pastored churches in Kansas City and St. Louis.
Situated just outside Belle Meade, Christ Presbyterian also operates a K-12 school, Christ Presbyterian Academy, and two satellite campuses.
In addition to his role as a pastor, Sauls has also authored six books, many of them touching on topics including joy, shame, anxiety and depression. 
In a 2018 interview with CP, Sauls stressed the importance of pastors having accountability and warned that church leaders often become more susceptible to isolation and moral failure as their ministry grows.
"The bigger your church becomes, you begin to have more fans and admirers than you do actual friends," he said. "It's really important to be surrounded by people who are close enough to you, that they can express concern with you and your character and help steer you toward Christ. Pastors need to welcome this kind of friendship, community, and accountability."