SD Doctors Required to Disclose Suicide Risks for Abortions
South Dakota doctors will now be required to advise women on their increased risk of suicide after receiving an abortion, a federal court of appeals ruled this week.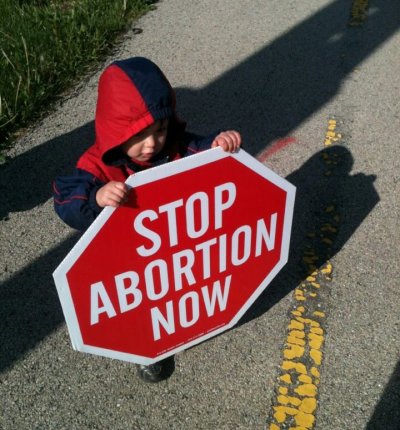 Tuesday's 7-4 ruling reversed a Sept. 2011 decision made by a three-judge panel, which ruled that the suicide advisory found in South Dakota's 2005 law was unconstitutional as research in the area was incomplete.
The 2005 law includes a list of precautionary measures doctors must take with a female patient 24 hours before performing an abortion, including disclosing necessary medical information.
Gov. Dennis Daugaard, and Attorney General Marty Jackley, along with two pregnancy crisis centers, appealed the ruling.
The 8th Circuit Court of Appeals ruled Tuesday that there is sufficient medical research to show that those women who receive abortions are at greater suicide risks than those who do not.
It also ruled that the suicide advisory is "relevant to the patient's decision to have an abortion" and "non-misleading."
"The statute does not require the physician to disclose that a causal link between abortion and suicide has been proved. The disclosure is truthful, as evidenced by a multitude of studies published in peer-reviewed medical journals that found an increased risk of suicide for women who had received abortions compared to women who gave birth, miscarried, or never became pregnant," Judge Raymond Gruender wrote in a 27-page opinion of the ruling, as reported by NBC News.
"Various studies found this correlation to hold even when controlling for the effects of other potential causal factors for suicide, including pre-existing depression, anxiety, suicide ideation, childhood sexual abuse, physical abuse, child neuroticism, and low self-esteem," it added.
The Alpha Center, a pregnancy-crisis counseling center found in Sioux Falls, S.D., told The Sacramento Bee that they are "thrilled" by Tuesday's ruling.
"We are thrilled. This has been a long time working from 2005. It's a long, long haul. We are so excited for the women of South Dakota that they have this victory," Leslee Unruh, the founder of the Alpha Center, told the newspaper.
A spokesperson for Planned Parenthood, which is the only provider of abortions in South Dakota, told Reuters that the organization was "extremely disappointed" by Tuesday's ruling.
"This ruling by the 8th Circuit Court represents the greatest intrusion by the government into the patient-doctor relationship to date," Sarah Stoesz, president of Planned Parenthood Minnesota, North Dakota and South Dakota, told Reuters.
"The bottom line is that women don't turn to politicians for advice about mammograms, prenatal care, or cancer treatments. Politicians should not be involved in a woman's personal medical decisions about her pregnancy," she added.
South Dakota has recently been the site of several court debates regarding the legality of abortion. Ongoing court cases in the state include involved a 2011 law regarding the 72 hour waiting period for abortions and the requirements of pregnancy help centers.
Undercover Video Showing Planned Parenthood Encouraging Sex-Selective Abortion
Is Abortion Sin?