Selena Gomez Instagram Photo Shares Bible Verse From Genesis 12; Reveals Singer Studying Hillsong Pastor's Devotional Book
Amid rumors swirling about what prompted her trip last month to rehab, Selena Gomez has posted a picture of a Bible passage on her Instagram account on Wednesday.
The singer/actress highlighted a passage from Genesis 12:2 which reads, "I will make you a great nation; I will bless you/ And make your name great; And you shall be a blessing." Along with the verse, Gomez wrote, "He will bless me w/ great gifts," drawing an arrow from the text to imply she would share those blessings "with others."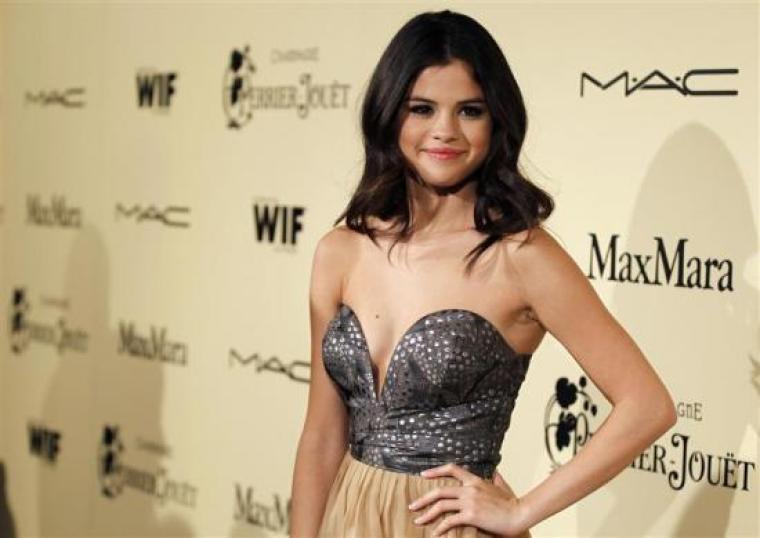 Gomez's photo of the verse was in fact from a page in Hillsong Church's Senior Pastor Brian Houston's devotional book, "How to Maximise Your Life." According to its Amazon description, the book discusses "several Biblical truths for living with purpose, building intimate and meaningful relationships and finding the balance to healthy living and wholeness."
Below the verse, Houston writes, "The purpose of God's blessing is to enable you to be a great channel of blessing to others. If you have nothing, there is nothing you can do for anyone else; if you have a little, you can only help a little; but if you have plenty, there is a whole lot you can do. When you are blessed, you have a might foundation from which to impact others. You are blessed to be a blessing. It's not about what you have, it's what you can give."
Gomez captioned her post "Whatever it is. #sup #goodmornin #yesistillthinkitsmorning #ihavethebestblackedoutcurtainsever #hashtag."
Gomez, 21, traveled throughout North America and Europe in the latter half of 2013, before abruptly canceling her "Stars Dance" tour stops in Asia and Australia set for the beginning of the 2014.
"It has become clear to me and those close to me that after many years putting my work first, I need to spend some time on myself in order to be the best person I can be," she said in a statement in December.
In February, it was revealed that she spent several weeks at the beginning of the year in rehab. According to People Magazine, the star "voluntarily spent time at Meadows but not for substance abuse."
Some have speculated that Gomez spent time in rehab for issues related to her breakup with singer Justin Bieber, although those rumors have not been confirmed by Gomez herself.