Sen. Tim Scott Slams Rep. Steve King for Decrying 'Diversity,' 'Mixing Cultures'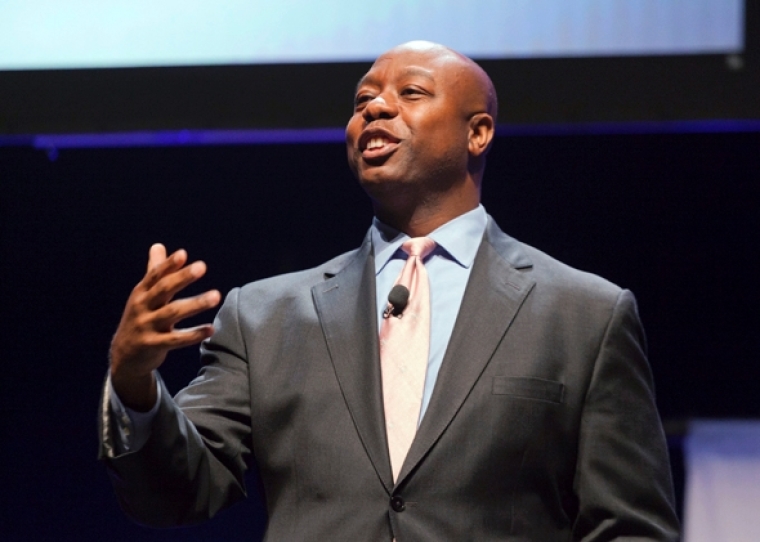 Republican Sen. Tim Scott criticized Rep. Steve King, R-Iowa, for saying that diversity is not America's strength but assimilation is, calling King's remarks a "ridiculous statement."
"Very little that I can do about people who speak ignorantly, and you just have to call it for what it is, number one," Scott, from South Carolina, told host Chuck Todd on NBC's "Meet The Press" on Sunday. "Number two, the bottom line is both when Steve King and Tim Scott arrived in this country, we were actually creating diversity because the Native Americans were already here. So that is just a ridiculous statement."
On Friday, King tweeted, "Diversity is not our strength," quoting Hungarian far-right Prime Minister Victor Orban as saying, "Mixing cultures will not lead to a higher quality of life but a lower one."
King, a Republican from Iowa, once again tweeted, "Assimilation has become a dirty word to the multiculturalist Left. Assimilation, not diversity, is our American strength."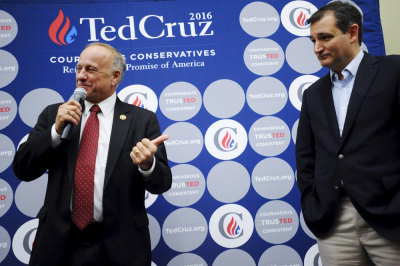 Scott said a "diverse group of young thinkers," including John Ratcliffe from Texas, Trey Gowdy from South Carolina and Mia Love from Utah, "will take our country and our party in a better direction."
King has a reputation for making controversial remarks about immigrants. In August 2013, King said at a sparsely-attended anti-immigration reform rally in Richmond, Virginia, that immigrants from Latin America are from a "violent civilization."
"If you bring people from a violent civilization into a less-violent civilization, you're going to have more violence right? It's like pouring hot water into cold water, does it raise the temperature or not?" King said, referring to Latin American immigrants.
In an email to The Christian Post then, the Rev. Samuel Rodriguez, president of the National Hispanic Christian Leadership Conference, sharply denounced King's "reprehensible" remarks as "anti-Christian and anti-American," and called on Republican leaders to "repudiate and rebuke" him.
"Enough is enough," Rodriguez said. "As Christ-followers we understand that today's complacency is tomorrow's captivity. We cannot permit the pathetic noise of nativism and xenophobia to silence the sound of conviction and compassion."
Rodriguez added that King's remarks "reveal a misguided characterization" of Latinos "that gives fodder to divisive and hateful rhetoric."
In March of this year, King said Western civilization cannot be restored "with someone else's babies."
Praising Dutch parliament member Geert Wilders, one of the leading advocates for halting Muslim immigration to Europe, King said that he "understands that culture and demographics are our destiny."
"We can't restore our civilization with somebody else's babies," he said, inviting criticism.
Writing for National Review, Jonathan S. Tobin said King's statement undermined American exceptionalism and the integrity of conservatives. While America may have begun as a nation of white Protestants, the "national identity the Founders forged was not based, at least in principle, on race, ethnicity, or religion."
King might "claim he was talking about culture, but the mention of 'babies' is a not-so-subtle attempt to say that the survival of Western values requires white children to outnumber those who are not white," Tobin added.