Sequel for 'Garry's Mod' confirmed, no price increase
Sequel for 'Garry's Mod' confirmed, no price increase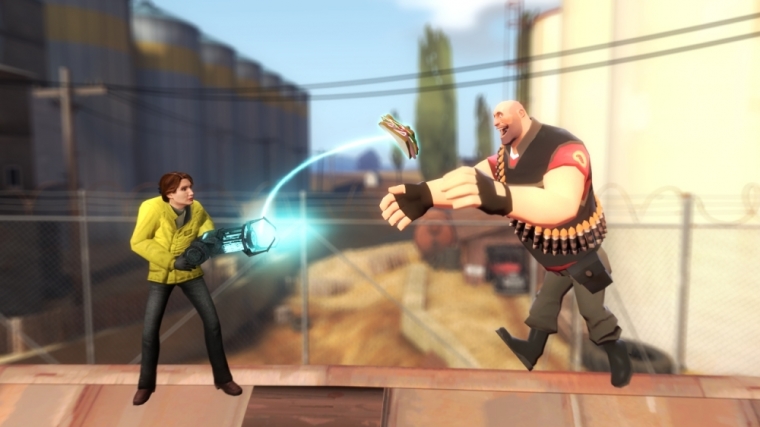 How long does the popularity of a game last? It probably depends. Some lose their fame after a short while but there are some that can last as long as a decade and remain a hit. That's how it is for the game "Garry's Mod," a sandbox physics game designed by Garry Newman and his team Facepunch Studios and developed by Valve Corporation. It was first released in December 2004, making it a 10-year-old game already. And after a decade, "Garry's Mod" is finally going to have a part two.
According to Game Reactor, Newman said in an interview that there will be, in fact, a sequel for the game. Even after 10 long years, "Garry's Mod" has stood still in time and proved to be an "enduringly popular" game, to the point that the creators of the game believe that the sequel will still be a hit despite the long wait.
Originally a variation of Valve's "Half-Life 2" game, Newman remarked that it will not be called "Garry's Mod 2." Some are speculating that this could mean that the update is going to be a large one but there is no confirmation for such. There is also still no title for the upcoming game yet. The creator of the game also mentioned doing some changes to the game like incorporating VR "stuff" into it, as reported by PCGamesN. If it does push through, players will then be able to control and manipulate the various things inside the game with the compatibility of the VR technology.
"Garry's Mod" is currently priced at $10 only, which is an affordable price tag for a popular game. And when asked if the sequel will cost more than the original, Newman answered, "We wouldn't raise the price now, I mean, we're kind of working on a sequel, so it'd be stupid to raise the price, really." The game was initially launched as a free download.
As of now, there are no details yet about the upcoming sequel and when it will possibly be released. Fans will have to stay tuned for more updates.