Sequel to 'The Other Side of Heaven' being released two decades later (First look)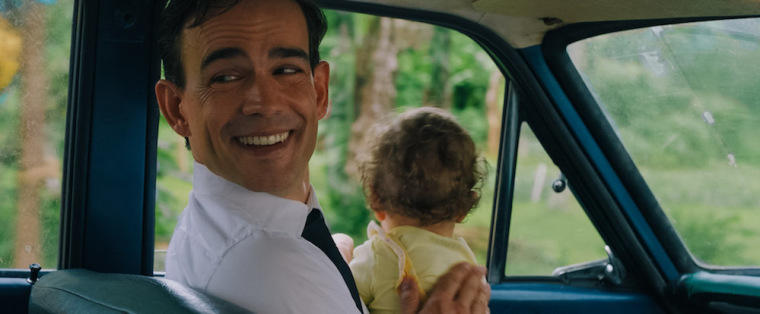 Nearly two decades ago, Anne Hathaway starred in her first feature film, "The Other Side of Heaven," about an American missionary couple. The film easily helped launch the faith-based genre. Now, the sequel, "The Other Side of Heaven 2: Fire of Faith," is being released on June 28. See a first look at the trailer here.
After its theatrical run, part one of the movie was picked up by Disney and went on to sell over 4 million DVDs.
"The Other Side of Heaven 2: Fire of Faith" does not feature Hathaway but the original director and producer, Mitch Davis ("The Stray"), and lead actor, Christopher Gorham ("Ugly Betty"), reprise their respective roles. Gorham again stars as John Groberg and his wife is now played by New Zealand actress Natalie Medlock.
"John Groberg returns to Tonga for his second round of missionary adventures, this time bringing his wife and family. When their son is born critically ill, the Grobergs face the ultimate test of their faith, only to find themselves surrounded by the love and prayers of thousands of Tongans of all denominations. Barriers of interreligious strife (the Grobergs are Mormons) are broken down as an entire nation unites in hopes of a miracle that will save the baby's life, as well as that of a Tongan minister's son who is in a coma in an adjacent hospital room," the film's synopsis reads.
See the exclusive first look at the trailer here:
"John Groberg's true-life story among the Tongan people is incredible. It sells itself. But there was so much of that story we were unable to fit into the first installment," Davis told Deadline. "With so much demand and such a great reservoir of unused content, we finally decided to give families the next chapter."
For more information on "The Other Side of Heaven 2: Fire of Faith," visit the movie's website.