Sex-Segregated Bathrooms Are Not Same as Jim Crow, Black Activists Tell Obama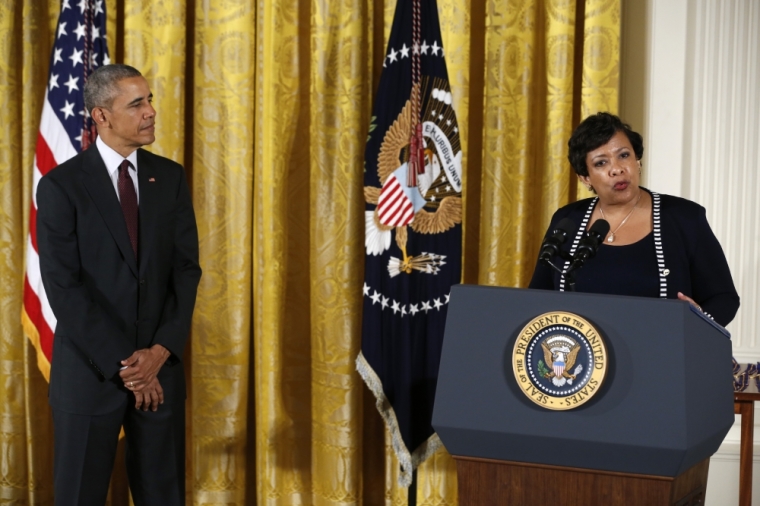 African-American activists throughout the United States are slamming the Obama administration for comparing North Carolina's recently passed transgender law to white-supremacist laws that once permitted racism and segregation.
Attorney General Loretta Lynch made headlines last week when she chastised North Carolina's controversial transgender bathroom law, which protects businesses and other places of public accommodation from being coerced by local governments into making women's bathrooms, locker rooms and showers available to men who identify as women and vice versa.
Since North Carolina's law also requires people to use bathrooms in government buildings that match their birth sex and not the gender in which they choose to identify, Lynch announced on May 9 that the United States Justice Department filed a lawsuit against the state over its refusal to cave to an ultimatum the department sent three days earlier calling for the state not to enforce the law.
In her statement, Lynch asserted that North Carolina's law is comparable to Jim Crow laws that permitted race-based discrimination and segregation following the 1876 election up until the Civil Rights Movement in the 1960s.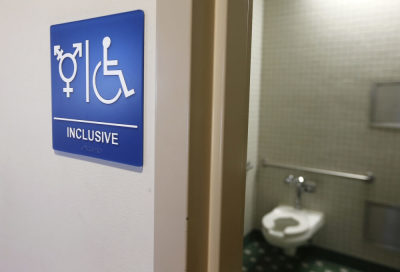 "This is not the first time that we have seen discriminatory responses to historic moments of progress for our nation," Lynch said. "We saw it in the Jim Crow laws that followed the Emancipation Proclamation. We saw it in fierce and widespread resistance to Brown v. Board of Education. And we saw it in the proliferation of state bans on same-sex unions intended to stifle any hope that gay and lesbian Americans might one day be afforded the right to marry."
It is not just the fact that the Justice Department filed a lawsuit against North Carolina and issued an edict requiring all U.S public schools to allow students to use bathrooms based on their gender identity that has angered black activists, it was Lynch's daring insinuation that North Carolina's "common sense law" is just as bad as Jim Crow law.
Members of the black conservative activist leadership network Project 21 spoke out against the administration's comparison and its edict.
Project 21's Stacy Washington, a St. Louis conservative radio personality and a former elected school board member, called the administration's comparison insulting.
"Comparing gender dysphoria to innate characteristics such as race is a bridge too far for scientific-minded individuals, but not for the Organized Left," Washington said in a statement. "The idea that a mentally ill person should assume the mantle of civil rights so hard-fought and won by black Americans is insulting."
Nadra "Cap Black" Enzi, an anti-crime activist in Louisiana, said that as a black Southern man who grew up fighting "Jim Crow-lite" in Georgia during the 1970s and 1980s, he finds the administration's comparison "disrespectful."
"Once again the black experience is hijacked by individuals whose contempt and desperation is obvious!" Enzi said in a statement. "Middle and upper-income whites in search of artificial oppressed person status can do so without using our history to prop up delusional defenses."
"The fact that co-conspirators in this farce include a bi-racial president of the United States who self-identifies as black, and the second black U.S. attorney general, speaks volumes on how far some have strayed away from the straight and narrow path pioneered by the Civil Rights Movement and the moral culture which produced it," Enzi added.
Although the administration wants people to believe that the transgender bathroom movement is similar to the Civil Rights Movement, Project 21 Co-chairman Horace Cooper, a Virginia attorney who previously taught constitutional law at George Mason University, said the administration is forcing its agenda on schools by threatening to withhold funds needed to minority students if they don't let transgender students access opposite sex bathrooms and locker rooms.
"The White House is pushing a radical agenda that has no support in the language or history of existing civil rights law. And they are pursuing it by threatening to punish the most vulnerable students in public school — withholding lunch and remedial teaching assistance from poor and minority students," Cooper said in a statement. "This is cruel and divisive and will ultimately be overturned."
Although liberals love to claim that they fight for "women's rights" in the debate on abortion, Washington wonders where the "women's rights advocates" are in the transgender bathroom debate.
"Where are those who trumpeted the War on Women campaign so successfully during the last presidential cycle?" Washington asks. "If you look at the numerous assaults against women and children in the bathrooms, locker rooms and changing facilities in retail outlets across the country, you see a clear pattern: perverts need no invitation to assault women. Making it easier by giving them the cover of law that purports to offer newfound rights to transgendered people isn't the answer."