Sex Trafficking: 4 Things You Can Do to Help Sexually Exploited Victims in America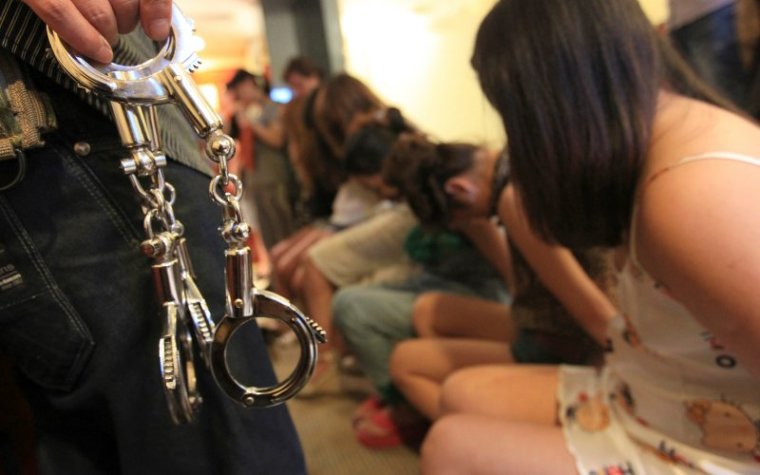 There are few real life horror stories as disturbing as what happens to children who are being raped, abused and tortured at the hands of predators.
But this isn't something that only occurs in far, neglected corners of the globe, but also in some of the richest cities in America and the Western world.
January has been designated as National Slavery and Human Trafficking Prevention Month, with the U.S. State Department estimating that between 14,500 to 17,500 people are trafficked into the U.S. each year, many of whom are women and young people.
The question is: What can the average person do about it? Is there anyone beside law enforcement agencies who can tackle the seedy underworld of human trafficking?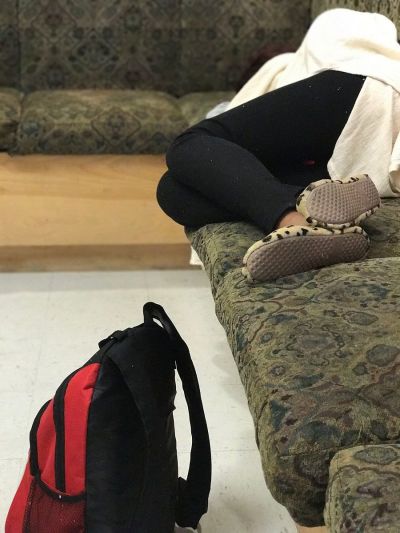 Kim Biddle, founder and CEO of Saving Innocence, a California-based nonprofit that advocates for sexually exploited victims by providing crisis support in collaboration with law enforcement and other agencies, says that fighting for others starts with respecting oneself.
"Take a stand for human dignity and respect, with yourself, your family and your community at large. Honor people — mind, body and soul. Know we are all more connected than we realize, and a society's health is determined by the treatment of our weakest members," she told The Christian Post via email about what she would put on a fighting human trafficking list.
Next, she urged people to make sexual exploitation or the degradation of women "unacceptable in our time."
"Be mindful of our humor, speech and practices," she added.
Third, Biddle urged people to contemplate whether their actions use, take, or steal things from other people, or do they give, love, and empower them.
"If you are stealing, it's because someone stole something from you and you are repeating the pattern. If we have had our power taken, we think demanding power will get this back. Get healing, know how powerful you are right now to create good in your life and this world," she said.
"What has happened to you does not define you. Know your true identity as a powerful protector, change maker, and lover. You are leaving a legacy, what do you want to be known for?"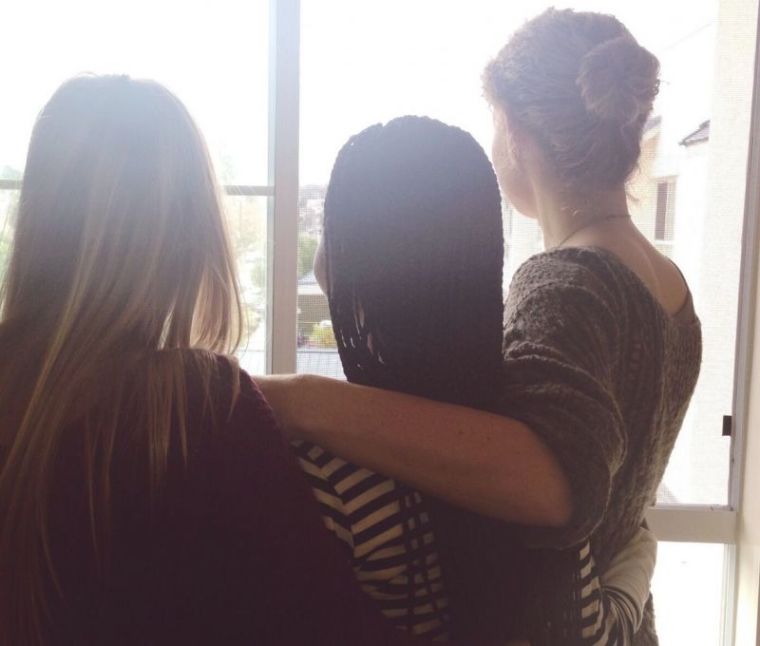 Finally, she suggested that donating to organizations, such as Saving Innocence, International Justice Mission, and others who are on the front line of fighting to end sexual trafficking, does make a difference.
Organizations across the country and around the world have been sharing shocking stories of abuse that young victims are subjected to, raising awareness for the severity of a problem that Biddle says is much more common in people's backyards than they realize.
"The largest problem within the United States or Europe is that we believe the worst of this is happening 'over there' in nations of corruption and poverty. While it is happening overseas, this crime is driven by money and demand. Criminals within Europe and the United States don't need to 'import' human goods when there is a large supply of vulnerable children within our foster systems to exploit," the Saving Innocence CEO said.
"Our traffickers state that they are easy prey, because they are desperate for love, companionship, a place to belong; and when they go missing, no one goes looking for them. Additionally, it is more likely in our country that a child is criminalized for her victimization than it is for a man who buys her to be arrested."
Gary Haugen, CEO of IJM, told CP in a statement that designating January as a month for awareness and engagement on such a massive problem is a positive step.
"We are at a unique crossroads in human history, where for the first time our generation has a legitimate and realistic opportunity to put slavery out of business for good, and help the more than 40 million individuals living in slavery start new lives as free people," Haugen said.
"Many people are surprised to learn that slavery still exists, but the fact remains that there are more slaves today than ever before in human history. But there is new hope for millions around the world trapped in violence and injustice — as new voices, new hearts, and new hands join the fight for freedom."
Biddle insisted that one thing that's important for people to remember is that children should never be considered "prostitutes," as they are too young to consent to sex with adults.
"We are a society that protects the innocence and vulnerability of children. A society begins to destruct when our most vulnerable citizens are not provided protection from those who seek to abuse or exploit them. This should be especially obvious if the victim is between the ages 0 to 18, making her too young to consent to sex with an adult who is exploiting his power over her," she explained.
"In any other circumstance, if a 14-year-old girl has been involved in a sex act with a 45-year-old male, this is statutory rape. We recognize the vulnerability of her age, circumstances and brain development, and we also understand the adult must be held responsible and accountable," she continued.
"There is no difference just because that 45-year-old male pays to rape that child. In fact, we should see this as a more serious offense because it shows premeditation."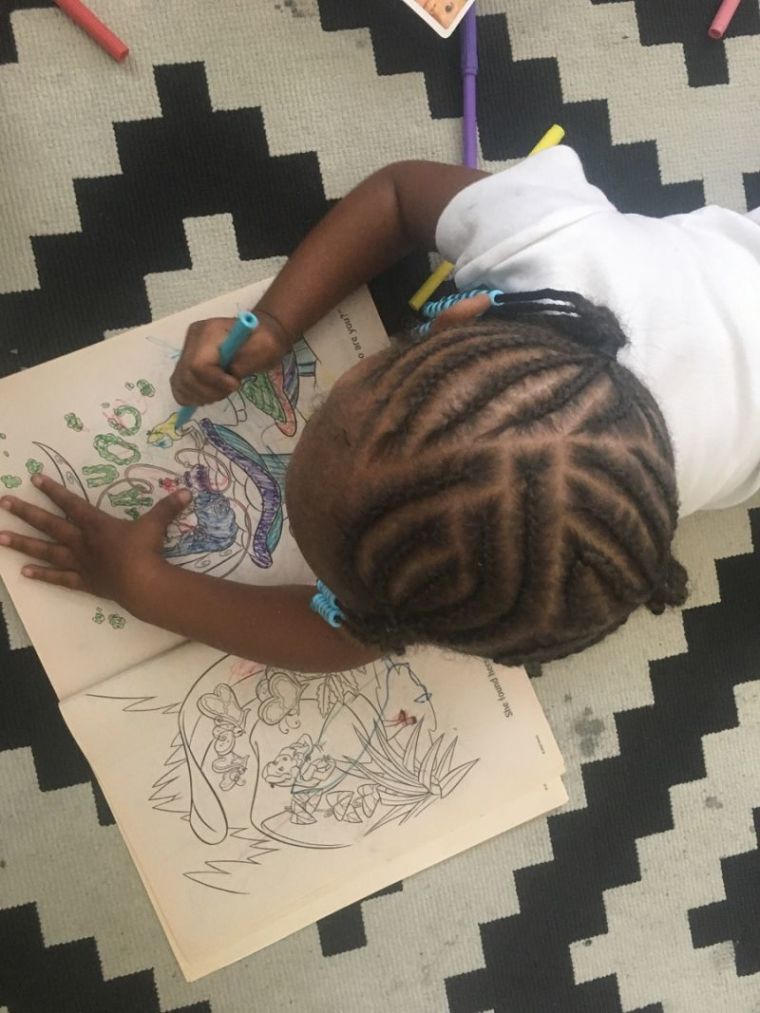 Other organizations, such as the Family Research Council, have also offered a list of four  things people can do to fight sex trafficking.
Not paying or viewing porn made the top of FRC's list, with the organization emphasizing that "each click of pornography creates a demand for more pornography and brings in a profit to the industry. The demand causes traffickers, pimps, and those involved in the sex industry to abuse their victims by filming them in sex acts."
Biddle, who previously talked with CP about the role of the Church in helping victims, agreed that porn is a part of the problem.
"The sale of human beings is simply the ugliest fruit at the end of the branches of a tree that is composed of many connected issues. The branches may be the sex industry and the normalization and misunderstanding of how destructive industries like porn are on an individual and his community," she said.
Second, FRC pointed to important information people can use, such as the Department of Homeland Security's Indicators of Human Trafficking report, which details the warning signs to look for at airports, gas stations, rest stops, and hotels.
"If you think you see something suspicious, call local law enforcement, or you can contact the 24-hour National Human Trafficking Hotline at 888-373-7888," the group wrote.
Third, FRC suggested that people can also make use of new technology, such as an app called TraffickCam, which catalogs hotel rooms and matches them through an algorithm to images of sex trafficking victims, which can help law enforcement officials.
Fourth, FRC said that online activism is also a good resource to explore.
"Joining The National Center on Sexual Exploitation's #TACKLEDEMAND social media campaign before the Super Bowl is a way to bring awareness about the problem of large commercial sporting events being used by sex traffickers and buyers for sexual exploitation," it added.
State programs, such as Texas Attorney General Ken Paxton's Human Trafficking/Transnational Organized Crime section, are also mobilizing citizens to join the fight against human trafficking.
The initiative provides trafficking training videos to all Texas state agencies, aimed at reaching as many as 315,000 state employees.
"This remarkable training video represents my deep conviction to inform, educate and empower Texans to prevent, recognize and report human trafficking," Paxton said earlier this month.
"'Be the One in the Fight Against Human Trafficking' was created to enlist citizens from every walk of life to help Texas in its nationwide leadership role to combat and ultimately eliminate this horrific and dehumanizing crime."
In the midst of these efforts, Biddle suggested that there are other countries the United States can look to for examples of how to be more effective when tackling human slavery.
"The Nordic Model in Sweden is a perfect example of what has decreased human trafficking and crime in general in that country. They recognized that the children and a large majority of young women involved in what was preconceived as 'prostitution' were actually under the control of a pimp, trafficker, or abusive controller who was taking all the money and using them for financial gain," she said.
"So they focused on empowering the women and children to get out of their circumstances and recover from their victimization, while the controllers and driving forces behind the business of sex trafficking were focused on for criminalization — the traffickers and the buyers. This should be especially obvious if the victim is a child, too young to consent to sex with the adult buying her."
Biddle insisted that children should never be blamed for being trafficked, pointing to some cases where even 11-year-olds have been sent to jail.
She praised new laws, such as SB 1322 in California, which she says now recognize that the captors and the buyers are the real criminals.
But such laws can only be effective if victim services are also provided.
"Law enforcement agencies throughout Southern California know they can call Saving Innocence victim response team 24 hours a day, 7 days a week to provide crisis services and long term rehabilitation when law enforcement uncovers child victims," she continued.
"Without law enforcement's ability to detain these children, they are dependent on the specialized service providers at Saving Innocence to take these children, conduct safety planning, gain their trust, and coordinate all of her basic needs and long term care. Without these services, children would not have the resources they need to escape the trafficking ring, unravel the brainwashing, and remain safe and alive."
She said there have been tragic cases in Los Angeles where children were murdered by their traffickers when they have tried to escape. She said this is why it's important for the FBI, state level police departments, and partnerships like Saving Innocence and L.A.'s First Responder Program, to work together and help victims escape and testify against their abusers.
"The crime of sex trafficking will disappear when the demand for it does," Biddle concluded.
"Therefore, the awakening of a generation of men who associate masculinity and strength with being protectors rather than exploiters is essential to creating an environment where trafficking can no longer exist. Like a society, the health of a person can be determined by their treatment of the most vulnerable around them."
Biddle encouraged people to follow the organization's work on Instagram and Twitter, as well as to go to Saving Innocence to learn more about the fight against human slavery.