Sexuality a 'counter-Gospel' in today's culture, Russell Moore argues in new book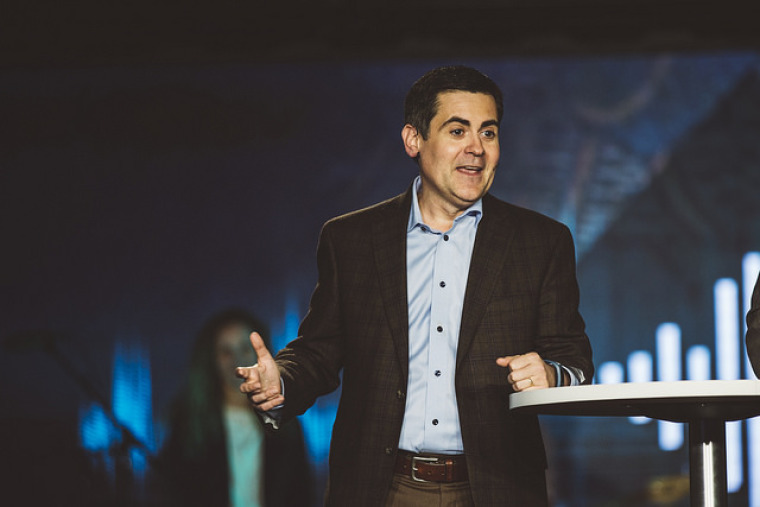 Leading Southern Baptist ethicist Russell Moore has released a new book to aid Christians through their struggles with various aspects of family "spiritual warfare."
Moore, the 46-year-old president of the Southern Baptist Convention's Ethics & Religious Liberty Commission, is the author of The Storm-Tossed Family: How the Cross Reshapes the Home, which went on sale last Saturday.
The 300-page publication touches on topics that range from sexuality, marriage, divorce, and parenting. It seeks to help followers of Christ — whether they are husbands, wives, kids, mothers, fathers and even members of a church family — navigate the the issues that span the full range of family life.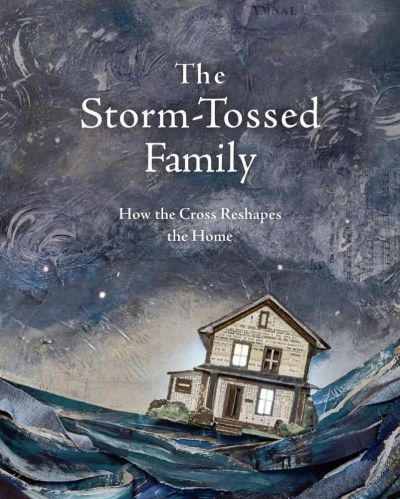 "I was having so many conversations with people who felt as though they were going through difficult situations with family related to any number of issues," Moore told The Christian Post. "Often, these people believe that somehow they were facing something unusual. So the motivating factor of the book is to speak to Christians who are eventually, if not right now, are going to face difficult times from a Christian perspective."
In a chapter titled "Reclaiming Sexuality," Moore argues sexuality has become "unhinged" from the Gospel as the sexual revolution of the last several decades continues to rage on.
"Since the Fall, humanity runs aground perpetually toward either trivializing or deifying sexuality. See, for instance, the incoherence abounding in our own era," Moore wrote. "On the one hand, sex is seen as not meaning all that much. Persons are expected to have multiple sexual partners throughout their lives. A casual 'hookup' is not seen as having necessarily any permanent lingering effect after the wave of orgasm is gone. And yet, at the same time, sex is seen as crucially important."
Moore explained that the act of having sex has become so important in the culture that books and videos are produced to help people learn new sexual techniques and even help those "who feel as though they are missing sexual fulfillment [and] often believe themselves to be missing out on life itself."
"A Christian vision of sexuality is neither of these things," Moore stressed. "But in a universe under the occupation of unseen rulers, we should not be surprised to see sexuality unhinged from the Gospel, and indeed in many cases becoming counter-Gospel of its own."
In his interview with CP, Moore explained that the world today sees sexuality as "almost ultimate."
"That is one of the reasons that we have lived through this sexual revolution that seems to have no end in sight," he stated. "When in reality, sexuality is biblically defined, is an expression of the mystery of the Gospel itself. Just as some people spend their lives chasing the mirage of a perfect spouse, many other people spend their lives chasing the mirage of a perfectly transcendent sexual experience, which is idolatry. This is one of the reasons why the Bible treats sexuality and idolatry together so often through the Old and the New Testaments."
Moore explains in the book that when the outside culture valorizes sexual promiscuity, gender confusion and a divorce culture, the Church must stand up to articulate a different vision.
"I think the Church is doing a better job in many places at speaking a word of both truth and grace," Moore told CP. "The Church needs to be the place that can receive the refugees from the sexual revolution because the sexual revolution can't keep its promises. So, there are going to be waves and waves of people who are disappointed in those broken promises. We have to be the Church who is willing to love and help and receive the people who have been so hurt."
Moore assures that the Bible and the laws of Moses do not reject the idea of human sexuality but simply "disentangle the worship of God from the sort of sexual idolatry claimed by the Pagan nations around Israel."
Moore stressed that in an era that is "obsessed with sexuality," the Christian message "must inevitably speak of how it differs from the spirit of the age."
"In his letter to the church at Corinth, the apostle Paul commanded married couples not to abstain for long periods of time from sexual relations. Even if the couple abstains for a time of prayer and fasting, that time should be limited," Moore explained. "The couple should come back together quickly, he wrote, 'so that Satan may not tempt you because of your lack of self-control.'"
"These instructions from the apostle are not simply about sexual abstinence leading one to look for sexual fulfillment elsewhere, although that is clearly part of it. Taking such a limited view adopts the modern assumption that sex is transactional — one 'partner' exchanging physical pleasure in return for pleasuring the other," he continued. "Paul, though, assumed a covenantal, organic bond between husband and wife. The husband's body belongs to his wife and vice versa. The one-flesh union, as we have seen, is about more than sexual intercourse, but it is certainly not less than that."
Moore argues that Satan seeks to divide men and women by "driving them away from each other through shame and conflict."
"The old serpent still does this. Sexual intercourse, in a Christian rendering, is a reiteration of the union, a kind of renewing of vows," Moore wrote. "As a couple cling to one another in this way, they signal once again that they belong to each other. This is a sign of the Gospel. And this includes even the pleasure that goes with sexual union. Instead of shame and conflict, marital sex demonstrates the beauty of consummated love."
As America is facing what some would call a "loneliness epidemic," Moore argues in his chapter on "Marriage and the Mystery of Christ" that people who hold out for years waiting to find the "idealized" spouse who checks all the boxes of what they are looking for in a marriage partner are engaging in a "form of selfishness."
"One of the biggest obstacles to marriage, and to marital happiness, is the search for the ideal — the ideal spouse, the ideal relationship, the ideal marriage," Moore wrote. "This is, in reality, a form of selfishness. One invests in one's marriage the ability to serve one's own needs. It is only, though, when one focuses away from self on the other that one can find happiness and contentment."
Moore stated that the problem of searching for the "ideal" spouse is not a problem that is exclusive to the younger generation still searching for a spouse.
"I encounter the exact same thing with older people who are judging their spouses over and against some idealized image and then leaving," Moore stated. "Then of course, then they find that they are chasing a mirage."
Moore has authored several books, including the 2016 book Onward: Engaging the Culture without Losing the Gospel.