Shera Bechard Gets 'Genius' Visa, Playboy Playmate Immigrates to US
Shera Bechard got a "genius" visa, so the former Playboy Playmate and girlfriend of Hugh Hefner is allowed to come to the United States from her native Canada. However, some are questioning whether the "genius" visa, reserved for "individuals with extraordinary ability," should be awarded to her.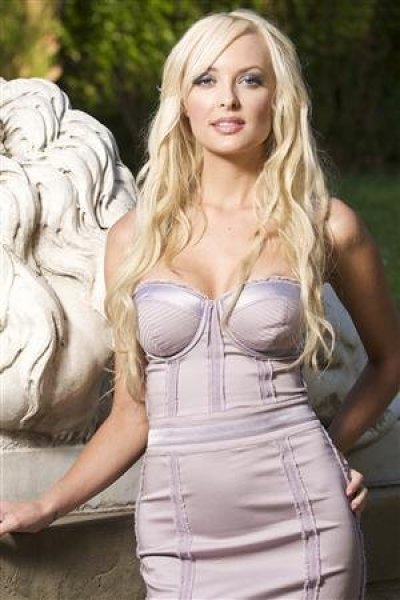 Shera Bechard's genius visa was given to her by the U.S. government, who was convinced by her lawyer Chris Wight that she has "risen to the very of the field of endeavour" and "[sustains] national or international acclaim"- two requirements necessary to gain a green card or permanent residence in the country.
One sure way to gain the "genius" visa is by winning the Nobel Peace Prize, which is the way the ordinance- also known as the O-1 or EB-1- got its name. Bechard's talents, however, are far from traditional.
In addition to acting and nude modeling for Playboy, the former Playmate was named the magazine's Miss November in 2010 and started "Frisky Friday," a photo-sharing trend where young women post risqué pictures of themselves across the internet. Playboy selects a winner weekly.
Many genius visas are given out to a variety of entrepreneurs who seek to expand in the U.S. Josh Buckley, a British businessman, sold his first company at 15 for six figures, and was awarded a visa. Similarly, John Collison, a 22-year-old from Ireland, was given one after dropping out of Harvard to start a payment company, Stripe.
Some don't feel Bechard, whose crowning accomplishment is winning a best actress award at the Fantastic Film Festival in Texas, deserves a genius visa.
"Genius takes many forms. One look and you know where her [extraordinary] abilities are to be found. Hef knows!" wrote Michael sarcastically on the Yahoo! News blog.
"That means I'm a genius as I type this," agreed Gorgo on The Blaze blog.
Wright, who emigrated from South Africa and has represented many celebrities, feels that the "genius" label of the visa shouldn't be considered, because it isn't a requirement.
"There's nothing in those regulations that requires you to be a genius," he told Reuters. It's quite condescending to say, 'Oh, the idiot Playboy Playmates, they don't qualify."
Bechard stated that immigration officials "want to give (a visa) to someone who shows business skills."
Playboy Playmate Receives 'Genius Visa'