Shirley Caesar on Kim Burrell LGBT Backlash: You Should've Spoken Out When Obama Made It OK (Video)
Pastor Shirley Caesar says Christians are living in perilous times after fellow legendary gospel music singer Kim Burrell was publicly rebuked for condemning the sin of homosexuality in a sermon that was recorded at her church and made public on the internet.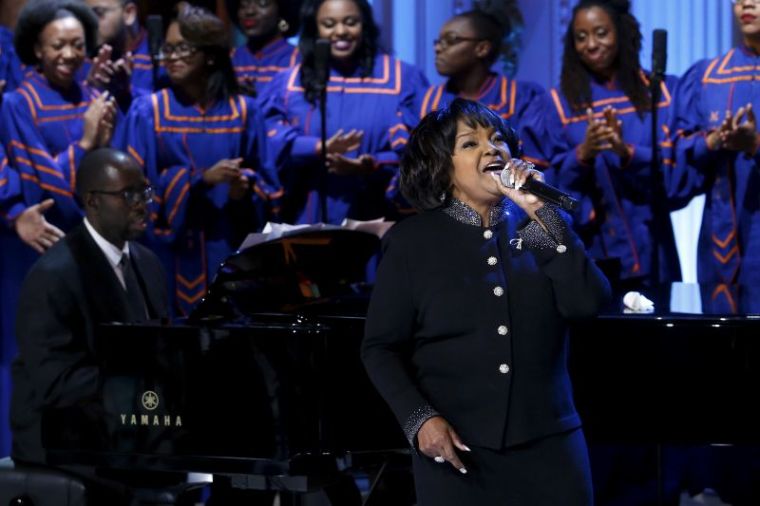 In a sermon preached at the First Baptist Church of Glenarden in Landover, Maryland, on Wednesday, Caesar seemed to subliminally defend Burrell by speaking out against President Barack Obama's decision to support the legalization of same-sex marriage.
"I come here to tell you tonight that all of us have made a whole lot of mistakes," said Caesar, who is a pastor at Mount Calvary Word of Faith Church in Raleigh, North Carolina, in the sermon posted on YouTube. "If walls could talk, if hotel beds could talk. If you were going to say something, you should have said it four years ago when our president made that stuff alright."
Seventy-eight-year-old Caesar, whose career received a resurgence when her "Hold My Mule" song turned into a viral Thanksgiving meme, said she's learning to be more mindful before she speaks on messages that the world will get a hold of.
"Now, I'm learning bishops to process it before I speak," she said. "I'm learning now not to speak too fast because once it's out there, it's gone."
Caesar also suggested that pastors should consider collecting people's cell phones before delivering messages that could be deemed controversial outside of their congregations.
"We're living in critical times now. I want to say to every pastor, the Lord dropped this in my spirit: Anytime you want to say something to your church, to your members, collect the cell phones at the door," she said. "Everybody in here, over 4,000 people in here, about one phone is about 1 million people by itself. So now, with all of these people, is that something that you want to say in house?
"You have to have the usher get their phones and the other people's phones. The ushers, the deacons, get all of their phones."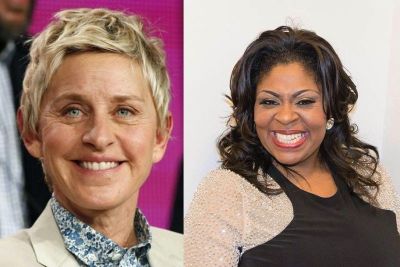 Caesar's comments come just days after Burrell, the 44-year-old pastor of Love & Liberty Fellowship Pentecostal Church in Houston, Texas, who appears on the soundtrack for the film "Hidden Figures," was chastised by the movie's star, Janelle Monae, and the film's producer, Pharrell Williams, for preaching against homosexuality. 
After Burrell's sermon was posted on YouTube, her appearance on lesbian comedian Ellen Degeneres' popular daytime talk show, "Ellen," was cancelled on Wednesday.
And the mother of singer Frank Ocean, who is openly gay and used Burrell's vocals on his "Blonde" album last year, spoke out against the gospel singer by advising her son to crop Burrell's voice out of his song. 
"Me: Son, can we crop Kim Burrell's voice out of your song," Ocean's mother, Katonya Breaux, tweeted on Jan.1. "Hypocrisy and the inciting of hate (expletive) me off."
Burrell's sermon that spurred a backlash from LGBT activists and celebrities rebukes the spirit of homosexuality, which she refers to as being deceptive.
"That perverted homosexual spirit is a spirit of delusion and confusion, and it has deceived many men and women. And it has caused a stain on the Body of Christ," Burrell is seen telling her congregation in the YouTube video posted on Dec. 30. "And those homosexual spirits have been angry and they come up against you [saying] 'you gotta love everybody.' Sit down you serpent."