Yolanda Adams to Kim Burrell: Attack on My Friend Bishop Long Is Unwarranted
Gospel singer Yolanda Adams has responded to singer Kim Burrell's comments about megachurch Pastor Eddie Long bringing homosexuality into the church with a "perverted homosexual spirit" by claiming it was an unwarranted attack.
RELATED NEWS: BISHOP EDDIE LONG DIES AGED 63; CAUSE OF DEATH REVEALED BY NEW BIRTH MISSIONARY BAPTIST CHURCH
Burrell, who is the pastor of Love & Liberty Fellowship Pentecostal Church in Houston, Texas, has been fighting off the backlash she's received from LGBT activists after footage of her surfaced from a sermon she gave at her church last month.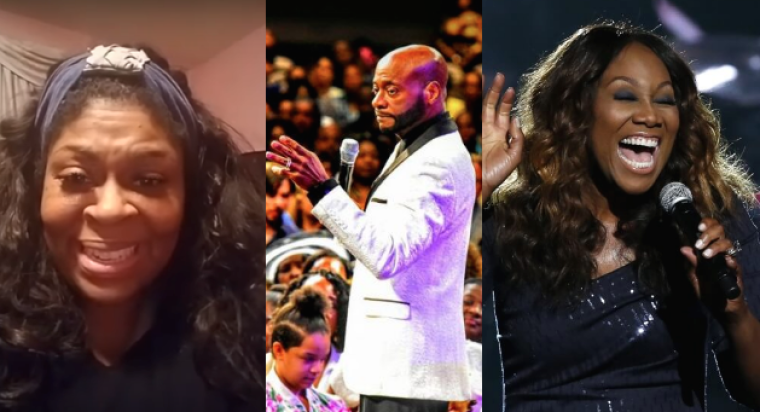 Adams also chimed in on Facebook with a comment addressing the accusations that have been made about Long. 
A majority of Adams' Facebook followers didn't agree, however, and said her response to Burrell was wrong and she shouldn't be excusing sin.
"Kim Burrell spoke TRUTH although some claim they don't like the tone or words she used. TRUST ME there are no right words to satisfy the homosexual community unless you openly denounce the Word of God," one commenter said. 
Another person responded to Adams by saying that Long, the senior pastor of New Birth Missionary Baptist Church in Lithonia, Georgia, is "No bishop. He has lied, and molested young men."
In Burrell's video clip, the 44-year-old called Long's condition "heartbreaking."
"I've never seen anything as heartbreaking as watching Bishop Eddie Long go down to nothing. It is an embarrassment to the Church. 'Cause nobody would be making that you have AIDS unless a homosexual man didn't come out and reveal what you did behind closed doors ... they have yet to deny it," she said.
The allegations against Long stemmed from lawsuits filed by multiple men who said he engaged them in sexual acts while on ministry trips together.
Last September, Long revealed that he was battling an unidentified "health challenge" which has caused significant weight loss. Since his health announcement many have publicly speculated that he contracted AIDS, but Long and his church have not commented on the matter.
Long settled with his accusers — Anthony Flagg, Maurice Robinson, Jamal Parris and Spencer LeGrande — in May 2011. In the lawsuits cited by CNN, the church leader allegedly pressured the young men into having sexual relationships with him while they were members of his congregation.
The bishop's attorneys denied the claims and say that he was a spiritual father to the boys and that is why he provided them with financial assistance and encouragement.
Burrell said in her sermon, however, that Long's silence concerning his health issues is an indication that there is some truth to the claims. She sternly warned her congregation that if they engaged in homosexual behavior while they professed to be Christians in 2017 that they would die from it.
"Anybody in the room who is living with a homosexual spirit, beg God to free you. If you play with it in 2017 you'll die from it. If you play with it in 2017 in God's house you'll die from it. Y'all came to hear about carnal, I came to tell you about sin," she declared.
"That perverted homosexual spirit is a spirit of delusion and confusion and it has deceived many men and women. And it has caused a stain on the body of Christ. And those homosexual spirits have been angry and they come up against you [saying] 'you gotta love everybody.' Sit down you serpent."
"You cannot give instructions to God's holiness with that much perversion. You, as a man, would open your mouth and take a man's penis in your face? You are perverted and you better not tell me, thus saith the Lord. You are perverted," she admonished. "You are a woman that would shake your face in another woman's breasts? You are perverted, and its coming into our church and it has embarrassed the Kingdom of God."
Burrell took to Facebook Live in a series of videos to clarify her comments for anyone affected by the sermon video clip.
"I never said that all gays were going to Hell. That never came out of my mouth. Y'all quit spreading that. And if you're gonna listen to the video, listen right, it's not of my nature, natural or spiritual," she explained. "I was addressing church people, and let's get specific, ones who were in my church."
"We're not in a war against flesh and blood. We are not in a war with that. I care about God's creation and every person from the LGBT and everything else, any other kind of thing that is supporting gays. I never said LGBT last night. I said S-I-N. And whatever falls into sin was preached," Burrell said.