Shirley Caesar Reacts to Rapper Snoop Dogg's Remix of 'Beans, Greens' U Name It Challenge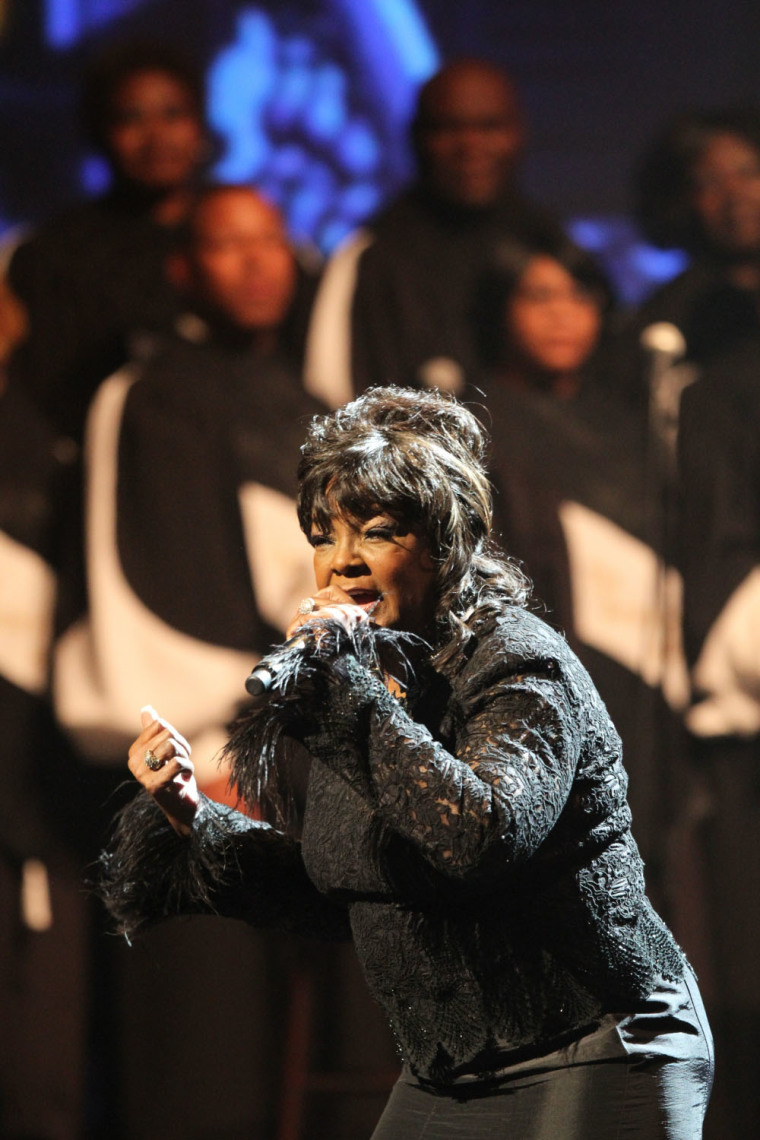 Pastor Shirley Caesar says she enjoying rapper Snoop Dogg's remix of her popular song "Hold My Mule" into a holiday edition of the "U Name It Challenge," and wants Missy Elliott and other rappers to follow suit. 
The 78-year-old gospel music veteran relished the Grammy Award-winning rapper's remix of her song so much so that she featured it on her YouTube channel. According to Caesar, even the church accepted the rapper's version of her song that has become a viral national sensation.
"I thank Snoop Dogg for doing such a marvelous job. Even the church accepted it," the gospel music artist said during an interview on the OWN Network TV series "Where Are They Now" on Saturday. "So thank you Snoop."
Caesar said she hopes to keep the movement going with other rappers making their own versions of the song.
"I want more longevity of that rap and I think now that we have Snoop Dogg, I'd like to see a female do it. I'd like to see Missy Elliott, I'd like to hear her do it," she said. "I saw some funny things, I'm telling you. When they said challenge everybody came out with something that was crazy."
In Snoop's version of the song called "U Name It Holiday Anthem," he raps over a DJ Battlecat production and uses Caesar's now famous line, "I got beans, greens, potatoes, tomatoes" as his hook. The rapper includes spiritual undertones in his rhymes while describing his holiday feast and even made a reference to gospel musician and broadcast personality Bobby Jones.
"Up early with Shirley in the kitchen on a mission with hams and yams, mac and cheese for the chickens/ Collard greens is finger licking, me with the denim. Bobby Jones on the television/ Granny say grace for us and aunty making plates for us," he raps in the song that is available on iTunes. "We're the gift that keeps on giving, praise God we keep on living. BC what you want me to say? Bow your heads for a second take a moment to pray."
Caesar first recorded the song called "Hold My Mule" for the 1988 album, Live in Chicago. Close to three decades later it has become a viral sensation with numerous people creating dances to her song posted on YouTube. 
Now, Caesar is asking fans who are watching or participating in the viral sensation to help people in need this holiday season. She created a website called U Name It Shirley where people can buy T-shirts, sweaters, aprons and mugs with lyrics from her song that have gone viral to support feeding those who are less fortunate.