Should Presidents Call Islam a 'Religion of Peace?' Two George W. Bush Officials Debate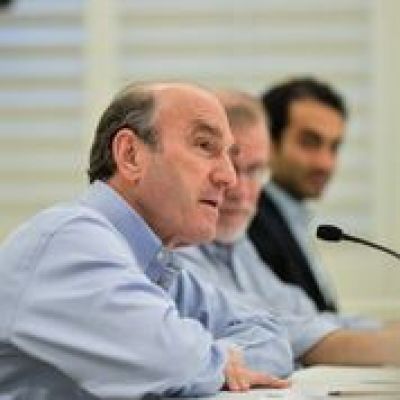 MIAMI BEACH — Two former George W. Bush administration officials, Elliot Abrams and Michael Gerson, debated Monday whether it is appropriate for presidents to call Islam a religion of peace.
"What is authentic Islam? Is ISIS an authentic form of Islam, or is it not? I think it's very important that the United States government shut-up about that question," Abrams, senior fellow for Middle Eastern Studies at the Council on Foreign Relations, declared at the Ethics and Public Policy Center's Faith Angle Forum.
"It used to annoy me enormously when President [George W.] Bush, for whom I was working, would say, 'Islam is a religion of peace,'" continued Abrams, who served as deputy assistant to the president and deputy national security adviser.
Abrams was speaking on a panel, "Religious Conflict and the Future of the Middle East," with Shadi Hamid, a fellow with the Project on U.S. Relations with the Islamic World in the Center for Middle East Policy at the Brookings Institution.
The "real response" to Bush, and later President Barack Obama, declaring the Islam is a religion of peace, he said, should be "where is their theology degree from?"
"For American government officials to be telling Muslims, 'I know real Islam' ... is ridiculous," he added. "... It would be an outrage about Judaism and Christianity as well. ... For government officials who are 99 percent Christians to be trying to find what is authentic in Islam seems to me to be a fool's errand."
Abrams' comments came during the question and answer session and were not part of his prepared remarks. The whole session lasted about three hours and he made similar remarks later in the session in response to another reporter's question.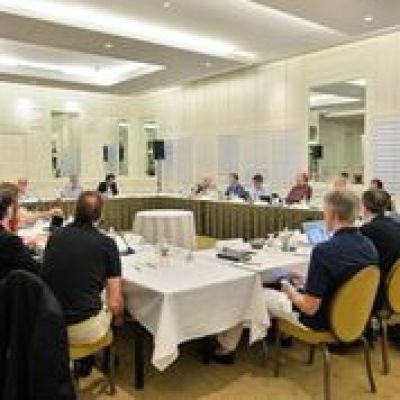 When presidents say Islam is a religion of peace, "the average American thinks this is crap," he said, because the average American reasons that "the only people doing the beheadings are Muslims, so don't tell me it's all wonderful."
It would be better, Abrams continued, for political leaders to ask, "is there something in Islam that has led some Muslims to behave in a way we consider to be terrible? And what's the debate within Islam?" Because, "that's a real description of a real problem," but, "saying 'Islam is a religion of peace' isn't [realistic]."
After those remarks, Gerson asked for the floor to offer a different point of view.
"We do praise Christianity as a religion of peace on Christmas, we do praise Judaism as a religion of courage on Hanukah and other things. We praise Islam. And every president from now on will praise Islam on religious holidays because there are millions of peaceful citizens who hold this view," he said.
Gerson was a speechwriter for Bush and may have helped craft the statements that Abrams found objectionable. He now works as a columnist for The Washington Post.
Presidential statements about Islam as a peaceful religion is not only proper due to the many peaceful Muslims who are American citizens, Gerson continued, it is also "theologically sophisticated" because presidents should promote the cause of those who hold values consistent with democratic governance, and this is not unique to Islam.
"Every religious tradition," he said, "has forces of tribalism and violence in its history, background and theology; and, every religious tradition has sources of respect for the other. And you emphasize, as a political leader, one at the expense of the other in the cause of democracy.
"That is a great American tradition that we have done with every religious tradition that comes to the United States — include them as part of a natural enterprise and praise them for their strongly held religious views, and emphasize those portions that are most compatible with those ideals."
Abrams countered that Islam is different due to its relationship to terrorists. By calling Islam a "religion of peace" after the Sept. 11, 2001, terrorist attacks, Abrams said, Bush was "basically lying about the problem," because, ... the terrorists "view themselves as good Muslims."
"How is that exclusively a problem with Islam?" Gerson responded, then mentioned other religious groups, such as Christians in Nigeria, who commit violence in the name of their faith.
Part of the role of political leaders, Gerson reiterated, is to acknowledge the parts of every religious tradition that "encourage respect for the other."
Abrams conceded Gerson's point but maintained that presidents are not doing that when they call Islam a religion of peace because the presidential statements lack the nuance of Gerson's argument.
"I think you're being much more sophisticated than the political statements that have been made, which are blanket statements that say, 'this has nothing to do with Islam,'" he told Gerson.
"Well, it does have something to do with Islam ... even if it is a perversion of it, it has something to do with it, and the sophistication of that statement I think would be interesting to hear from a political leader, but we have not had that."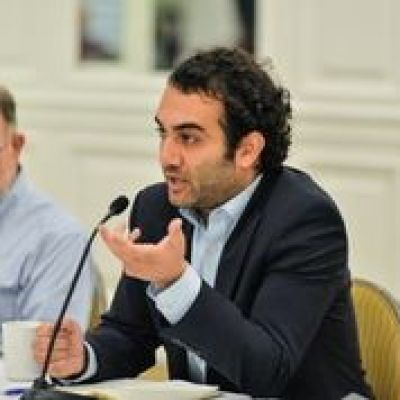 A similar debate between actor Ben Affleck and comedian Bill Maher recently gained national attention. Affleck accused Maher of being "gross," "disgusting" and "racist" for claiming that most Muslims are unsupportive of Democratic norms.
That debate, however, saw both sides paint Islam with broad brushes. The Faith Angle Forum panel, on the other hand, highlighted the complicatedness of the religion and politics issues within Islam and especially in the Middle East.
"It was nice to see Ben Affleck defend Muslims," said Hamid, an American Muslim, during his prepared remarks. "It was well intentioned and a lot of us were cheering him on because no one defends Muslims in the public sphere. At the same time, Ben Affleck's analysis was a bit superficial. ... I do think Islam is distinctive in how it relates to politics but I don't think that is necessarily good or bad, I think it just is."