Obama Confirms American Peter Kassig's Beheading; Calls It 'Pure Evil, Inhumanity'
Obama Confirms American Peter Kassig's Beheading; Calls It 'Pure Evil, Inhumanity'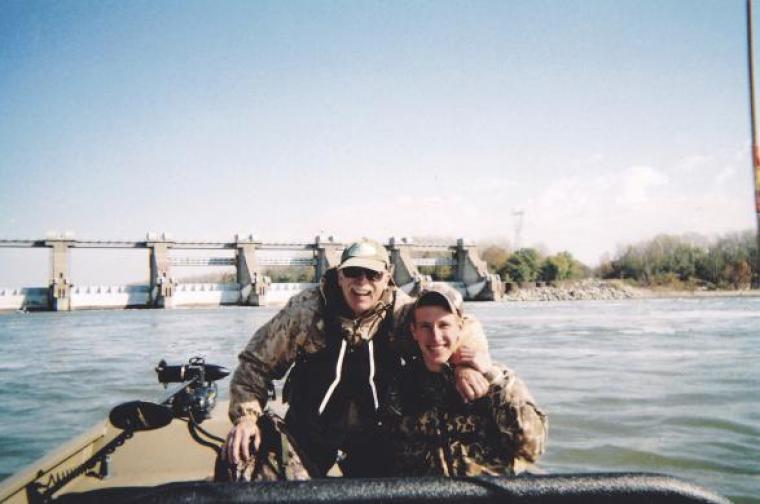 President Barack Obama confirmed Sunday the beheading of American aid worker Peter Kassig, also known as Abdul Rahman, at the hands of terror group ISIS, or ISIL, calling it an act of "pure evil." Kassig's murder was recorded on video along with the deaths of 18 other men believed to be Syrian soldiers.
"Abdul-Rahman was taken from us in an act of pure evil by a terrorist group that the world rightly associates with inhumanity," Obama said aboard Air Force One while flying back to the U.S. from his Asia tour, AFP reported.
"Like Jim Foley and Steven Sotloff before him, his life and deeds stand in stark contrast to everything that ISIL represents," Obama added.
The president refers to the aid worker by the name of Abdul-Rahman, which 26-year-old Kassig adopted after converting to Islam during captivity.
The video of the beheading was released earlier on Sunday, though the U.S. could not immediately confirm its authenticity.
"If confirmed, we are appalled by the brutal murder of an innocent American aid worker and we express our deepest condolences to his family and friends," said National Security Council spokeswoman Bernadette Meehan.
Secretary of State John Kerry revealed following confirmation of the murder that Kassig's family and American government officials had worked together to try and secure his release.
"During his time in captivity, his family, and the entire government, including his home state Senator Joe Donnelly, worked to avoid this tragic outcome," Kerry said.
CNN reported that Ed and Paula Kassig, the aid worker's parents, released an audio recording of their son before he was taken hostage in Syria.
"You know we would have a chance here to make up for a lot wrong that we did in this part of the world if we stepped in, in the right way," Peter Kassig is heard saying in the recording.
"If we just as a country did what other people helped me to do in that hospital. How much did I impact the political situation inside Syria? None. How much did I impact the political situation back home? None. But what I did do is that over period of time in that hospital I was able to share a little bit of hope and comfort with some people," he added.
Kassig's parents said that they are "heartbroken" to learn that their son lost his life "as a result of his love for the Syrian people and his desire to ease their suffering."
Kerry commented on the mother's plea and said that the fact that it went unheeded "is only further testament to the wicked inhumanity of the ISIL terrorists who have taken her son from her."
Obama praised Kassig's work in Syria, noting that the American had trained close to 150 civilians to provide medical aid to people affected by the ongoing three-year-old civil war in the country.
"While ISIL revels in the slaughter of innocents, including Muslims, and is bent only on sowing death and destruction, Abdul-Rahman was a humanitarian who worked to save the lives of Syrians injured and dispossessed by the Syrian conflict," Obama said.
ISIS has captured several towns across Iraq and Syria in their mission to establish and Islamic caliphate over the region. A U.S.-led coalition has hit back with airstrikes that has slowed down the terror group's advances in certain areas.
BBC News security correspondent Frank Gardner, who viewed the video of the beheadings, called it "perhaps the most elaborate and graphic of all the murder videos posted online" by the jihadists.
"Much of it is taken up with a recent history lesson on Iraq and Syria as seen through the eyes of the jihadists. But the latter part shows the beheading of 18 Syrian prisoners in revolting, lingering detail," Gardner states.
"Mr Kassig's murder is a sign of frustration that IS militants are unable to hit back at the coalition air strikes that have driven them off key sites like the Mosul and Haditha dams, and prevented them from seizing the town of Kobane," he suggested.