Shroud of Turin Claims of Authenticity Backed by New Research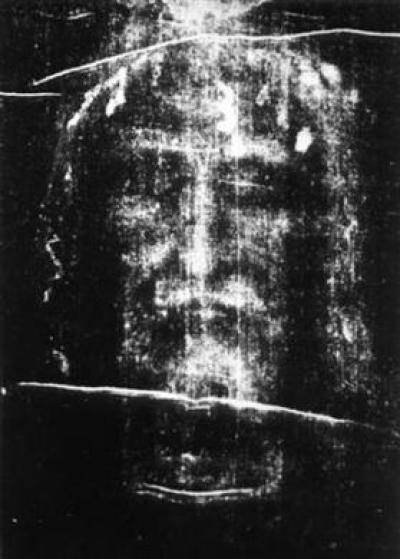 The Shroud of Turin, which many believe to be the burial robe of Jesus Christ, is scheduled to make a rare television appearance for the first time in 40 years on Easter Sunday after new claims that the shroud is indeed from the same time period as when Jesus walked the earth.
Considered by Catholics to be the cloth Jesus was buried in after his crucifixion, the 14-foot long piece of cloth is said to hold very clear imprints of a crucified man with long hair and a bearded face as well as markings indicating nailed feet and hands.
However, critics have previously insisted the shroud is fake and that it was created in the middle ages somewhere between 1260 and 1390 A.D.
But new research from a team Padua University now states that new data produced from radio carbon dating indicated that the shroud dates to around somewhere between 280 B.C. and A.D. 220, which is around the same time many Christians believe Jesus was on earth.
The tests were conducted by Giulio Fanti, an associate professor of mechanical and thermal measurement at Padua University, who analyzed fibers from the shroud with infrared lights and was able to measure radiation intensity through wavelengths, producing much more accurate data.
The highly anticipated television event will take place at the Turin cathedral and Pope Emeritus Benedict will be introduced by the newly anointed Pope Francis. The former pope will end the Rai broadcast in what has been described as a final parting gift to the faithful followers of the Roman Catholic Church.
"It will be a message of intense spiritual scope, charged with positivity, which will help hope never to be lost," Archbishop of Turin, Cesare Nosiglia, said in a statement.
The event will coincide with the 40th anniversary of the Turin shroud's last appearance on TV, which came under Pope Paul VI in 1973, and it will also mark the first Easter with Pope Francis.
 The Real Face of Jesus From the Shroud of Turin