Singer Colton Dixon Keeps Newlywed Romance Alive With Valentine's Day Surprise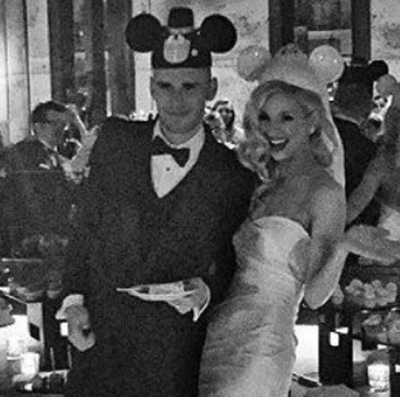 To celebrate their first Valentine's Day as a married couple, singer Colton Dixon teamed up with Uber and Hershey's Kisses to surprised his new wife, Annie.
Dixon took advantage of an Uber Serenade and their Hershey's Kisses delivery to show his bride some Valentine weekend love on Friday. The Uber serenade took the happy couple to their favorite Nashville coffee shop, Revelator Coffee.
The Christian singer was the first to order an Uber Serenade in Nashville, which is a live, in-person performance of a love song from a hometown artist delivered to any location in minutes. Each serenade experience comes with a heart-shaped box of Kisses Deluxe chocolates.
"1 Corinthians 13 was recommended to us during premarital counseling, and it will continue to be a chapter that Annie and I visit frequently. It describes all the characteristics of love and what it should and should not be," Dixon told The Christian Post after the romantic surprise. "To understand love in its fullest, purest form, we have to look at what God did for us, sending His son to pay the ultimate price. He did that because he loved us. Incredible."
Country trio Sister C showed up to serenade the Dixons. The 24-year-old proposed to Coggeshall, 27, at Disney World in Florida last September and the happy couple married on Jan. 8 in Nashville, Tennessee.
"I want to love Annie the way it's described in the love chapter. Ultimately unselfish, unconditional love," Dixon continued.
The season 11 "American Idol" finalist and his wife are not only setting an example with their romance in public but also behind closed doors. In an interview after the big day, Dixon revealed that they waited to be intimate until marriage.
The Nashville resident admittedly said that waiting to have sex until marriage was not easy but maintained that he believes that is the way God intended it to be. After returning from their honeymoon bliss in Tahiti, the Christian rocker talked about how different it is for them traveling together now that they are married.
"It was not easy!" he told People. "But I believe sex was designed for marriage and I knew it would be more meaningful to wait. That was something I grew up thinking and feeling, and I believe the Bible backs it up as well."
Coggeshall agreed with her husband and added, "It wasn't because someone was telling me this is what you should do. Deep down in my heart it felt like it was the right thing. And we're really glad we did. We know God's hand is on our marriage."
As the honeymoon phase is almost over, Dixon is prepping to head out on the "Hits Deep Tour" alongside TobyMac, Britt Nicole and more.