Singer Mandisa 'Shut Out the World' in 3-Year Depression After Death of Friend (Video)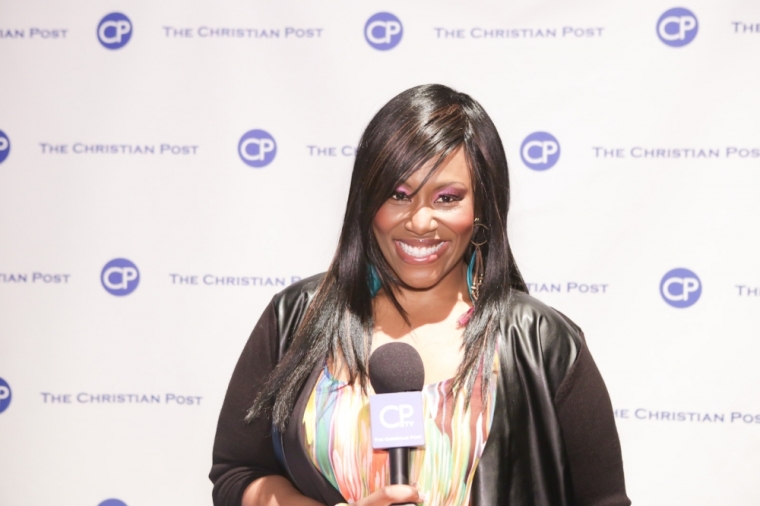 Popular contemporary Christian singer Mandisa is back on the road performing her music following a three-year battle with depression after the death of her friend and backup singer.
"There was a series of about three years where I kind of just went MIA," Mandisa said in a Facebook live interview with K LOVE on Sunday. 
In the interview she explained that her friend and former backup singer, Lakisha, aka "Kisha," was the inspiration for her Grammy Award-winning song, "Overcomer" as she battled cancer. Kisha was pregnant with her second child when she was diagnosed with the disease.
Mandisa said she and her friends prayed vigorously for God's healing for Kisha and believed her fight would bring an amazing testimony that would inspire thousands.
"I'm happy to say that Kisha delivered her second born son, Brennon. He will turn 4 this summer. He's beautiful, he's healthy, and perfect," Mandisa said. "But I don't mind telling you that I'm sad to say that Kisha had about a year with Brennon and her other son, BJ, and her husband, Breonus, before she went home to be with Jesus."
The award-winning singer admitted that she didn't expect death to be the outcome of her friend's story and it caused her to spiral downward.
"It really sent me into the deepest pit of despair that I have ever been in in my life. I was questioning everything about the goodness of God and why He allows things like this to happen," Mandisa confessed.
She stressed that she's not the type of person who shakes her fist at God when she's upset but instead normally shuts down and ignores God and her friends, family and loved ones.
"I didn't answer my phone, I didn't respond to text messages. I basically shut out the world," she explained.
The former "American Idol" singer first revealed on the talent competition series her long struggle with weight and eating habits. Although she had changed those bad habits, the tragedy caused her to revert back to her old ways.
"I've always turned to food for comfort. As most of you know, I have been on the weight loss journey, I lost over 120 pounds," she added. "But I gained every last bit of that weight back and then some."
The weight gain then caused her to go deeper into depression and the songstress told her Facebook viewers that the hypocrisy of preaching to others about overcoming and being strong made her even more ashamed of herself.
Fortunately, the 40 year old did not remain in that state. She has a great support system who helped her get out of the rut that she was in and she's now on the road to recovery.
"They loved me enough to not leave me where I was. They literally reached into that pit where I was and pulled me out. And God really used them as the hands and feet of Jesus to lift me out of the pit," Mandisa testified.
Now, in a much better place, she says her life scripture can be found in Psalm 40:2. The Bible verse states: "He lifted me out of the pit of despair, out of the mud and the mire. He set my feet on solid ground and steadied me as I walked along."
Mandisa now has a new song to sing and she's been singing it on TobyMac's Hits Deep Tour.
"It says, 'I'm still here, my heart is still beating, my lungs are still breathing, so I guess my God is not done with me yet,'" she receited.
The song further states that the best is yet to come and Mandisa noted that she's believing that statement for herself and her fans.
"I truly believe that God is going to use all of the mistakes that I've made in the past three years. I wish that I could redo it, but the fact that our God is able to even use those things that's meant to harm us for our good is what makes me know that even when we don't understand the ways of God, He's still good," she said.
Mandisa announced that she will release a new album in May. For more information, stay connected with her on Facebook.