Christian Singer Mandisa Skips Grammys 2014 Because of Faith, Wins 2 Awards Anyway
The day after winning two Grammys for "Best Contemporary Christian Music Song" and "Best Contemporary Christian Music Album," Christian music artist Mandisa explained why she decided to skip out on the awards ceremony.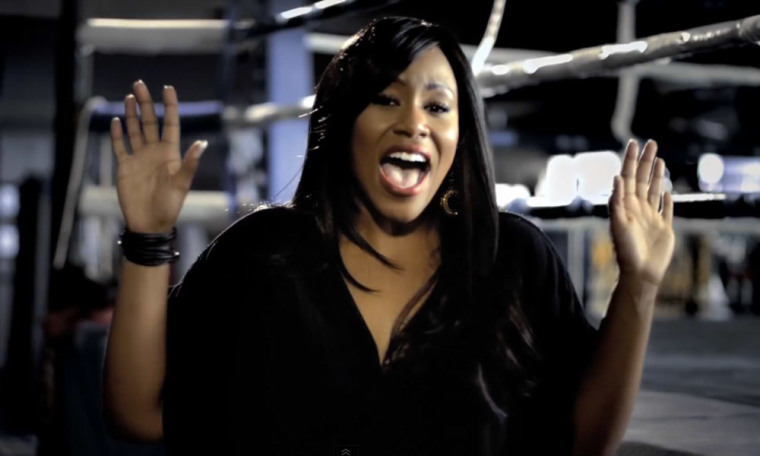 "I have been struggling with being in the world, not of it lately. I have fallen prey to the alluring pull of flesh, pride, and selfish desires quite a bit recently," she wrote on her Facebook, including a reference to 1 John 2:15-16.
"Don't fall in love with this corrupt world or worship the things it can offer. Those who love its corrupt ways don't have the Father's love living within them. All the things the world can offer to you—the allure of pleasure, the passion to have things, and the pompous sense of superiority—do not come from the Father…" it states.
Mandisa, who came to fame after a ninth place finish on "American Idol's" 5th Season, said that she was in the process of trying to build back up her relationship with Christ and feared that "submerging myself into an environment that celebrates those things was risky for me at this time."
"Perhaps being alone with Him as my name was announced was protecting myself from where my flesh would have tried to drag me had I been up on that stage. It gave me time to focus," Mandisa, who won awards for her song and album, both titled "Overcomer."
The singer said that she was convicted that "God never taught us to stay in our safe Christian bubbles" and acknowledged that her career had opened doors "for me to sing about Jesus on mainstream platforms."
"After all, how else will people come to know Him, if not by His children? We must live, look, and speak differently so that we shine (see Matthew 5, Philippians 2, and 1 Peter 3)! I can't force my morality on anyone else. What I can do is live my life in such a way that reflects well on my Savior, stand firm in my values, and do all of these things in love," she wrote.
Mandisa had been previously nominated in 2008, 2010, and 2012 and she wrote that she had expected to be passed over once again in 2014.
"Following that trend, I naturally assumed Chris Tomlin would win this year, too! I figured I would cheer Chris on from the comfort of my home!" she wrote, adding that had discovered her victory while "rockin' some purple sweats, sitting in front of my computer, watching the live stream online."
If she ever received a Grammy nomination again, Mandisa would not rule out returning to the awards show.
"[If] I'm feeling up to it, I'll go. I recognize that I may feel a bit like an alien in a strange land, but Jesus, friend of sinners, felt that way and still managed to shine…by His Holy Spirit, so can I!"
And maybe her desire to see her old "American Idol" pal in person again might convince her too.
"Plus, I can't lie…it"d be pretty cool to see Ryan Seacrest on the Red Carpet now!" she joked.