Singer Steven Curtis Chapman on Evolution of Christian Music (Interview)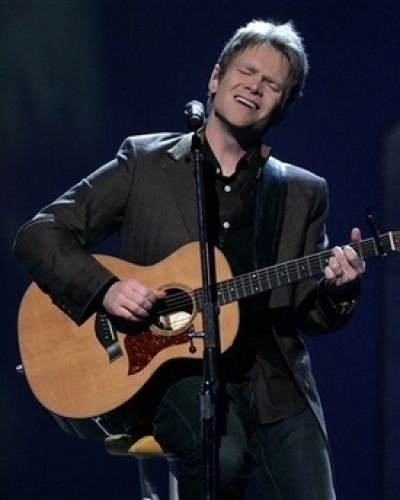 "[Now], you have everything from singer-songwriters to rappers to all kinds of different styles and different genres. I think that has grown and also the quality of the music," Chapman celebrated.
"In the early days we fought a lot against Christian music being viewed as a sub par. The production wasn't as good, we didn't have as much money to try and spend to make the kind of record that they were making in pop and rock 'n' roll music," he continued. "But over the time as the genre has grown and more and more people have connected with it and bought the records and supported the infrastructure, the more and more we were able to really make better quality music, with the sounds of the recording, which allowed it then to grow even more."
The Nashville resident explained that people who may have once dismissed the Christian genre and labeled it "substandard" have greatly come around because of groups like Jars of Clay, Switchfoot, and BeBe and CeCe Winans.
"They're making great music that is woven together with the thread of their faith so I think all of those have helped the genre grow," he added.
With his newest release Worship and Believe, Chapman delved into the world of worship music, which he says has grown greatly also.
"I can remember when Martin Smith and Delirious first came along singing, 'I can sing of your love forever,' and repeating those phrases over and over again. Something really powerful was happening with that. People were really drawn to that," he recalled. "We've seen this whole phenomena of music that was written to be sung together in a corporate context, worshipping together and I've watch that give the church songs to sing."
Chapman spoke of his powerful travels around the world including to China and Africa to some of the most remote places and hearing believers sing together the popular song "How Great is our God."
"I'm thinking, 'this is amazing. It's joined and connected believers all over the world with the same song. That's been a pretty amazing thing that I've seen happen," Chapman revealed.
Worship and Believe features co-writes from artists such as Matt Maher, Chris Tomlin, Matt Redman and Rend Collective. The album is now available and Chapman is showing no signs of slowing down as he just wrapped up his seven-city tour with fellow Christian music pioneer Amy Grant, and is about to embark on another tour with Third Day starting April 14.