'Sister Wives' Season 4 Premiere: 'Jesus Never Condemned Polygamists' Patriarch Says (VIDEO)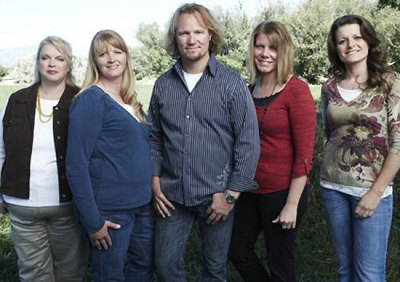 Fans of the controversial series "Sister Wives" will be happy to know that it is returning July 21 on TLC. The upcoming season promises to be the most dramatic yet, as major life decisions are made and the family continues to face intense scrutiny.
Kody Brown and his four wives: Meri (the only legal wife), Janelle, Robyn, and Christine all live in Las Vegas, and at the end of last season purchased four residences to reside in. Drama ensued around the purchasing of the homes, and the finances, as well as how much space each wife needed in the home.
Last season also saw Meri continue to struggle with the decision to have another child; sister-wife Robyn previously volunteered to be a surrogate for Meri and Kody. This season, everyone will learn what Meri's decision is and what that means for the entire family.
As the family continues to grow, there is also the growing need for money. Robyn's jewelry business, My Sister Wife's Closet, doesn't do as well as expected during its first show, leaving everyone to wonder whether they should continue to invest in the business.
The Brown family has been under intense scrutiny ever since going public with their lifestyle on TLC. Yet patriarch Kody is hopeful that people will be educated about their polygamist lifestyle and religious beliefs, which he and the family adamantly defend. The Browns practice a polygamous lifestyle but are not affiliated with the Fundamentalist Church of Latter Day Saints.
"I know darn well that the only cool guys in the Old Testament are the ones who had more than one wife, and Jesus never condemned those guys," Kody says in the season premiere.
The family brought a suit against the state of Utah, which they had to flee from, for discrimination. That lawsuit is still pending but focuses on the practice of polygamy.
"Sister Wives" will premiere on July 21 on TLC.
Watch a sneak peek HERE: