Six Christians Playing in Super Bowl LI
4. Matt Slater, 31, New England Patriots Wide Receiver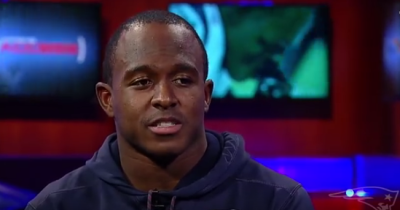 Even with his demanding football schedule Matt Slater has made reading his Bible a priority.
Slater previously explained the importance of implementing God's word in his everyday life.
"It's so hard to navigate the course of the day without looking into God's word...," Slater said in a video for the YouVersion Bible app. "It makes me feel better about the direction of my day and how I interact with people throughout the course of the day."
One week before Super Bowl LI, Slater's NFL peers voted for him to receive the Athletes in Action/Bart Starr Award for his exemplary character off the football field. After watching his NFL Hall of Famer father Jackie Slater receive the same honor, Matt glorified God.
"It was really emotional for me," Slater said in an ESPN report. "I really value the human element of football. I really value the relationships I've made with people over the years. All that stems from the faith I have in God and the way I was raised by my parents."