Some House Lawmakers Knew About Planned Parenthood Video Weeks Before It Went Public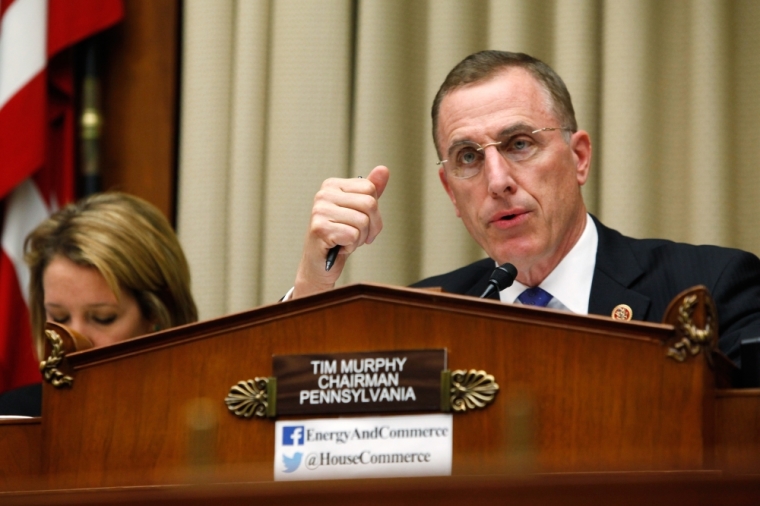 House Republicans are calling for investigations into Planned Parenthood after a video surfaced of the popular abortion provider admitting to involvement in the selling of aborted baby organs, but some federal lawmakers admitted to seeing the viral video weeks ago.
Many Republican lawmakers on Capitol Hill denounced Planned Parenthood's practices, including House Speaker John Boehner, but according to Roll Call at least two House members admitted to seeing the video before its general release.
Rep. Tim Murphy, R-Penn., chairman of the Energy and Commerce subcommittee said at a Wednesday press conference that he had seen the video before. Rep. Murphy is a member of the House Pro-Life Caucus. He was asked by a Roll Call reporter why the House hasn't taken action earlier and Murphy's response took an unusual turn according to Roll Call:
Asked afterward why he and others waited until this week to take action, Murphy struggled for an answer before abruptly ending the interview with CQ Roll Call, saying he should not be quoted and remarking, "This interview didn't happen."
Murphy told Roll Call that while he didn't have an answer for why the House did not act earlier, he did say that he had planned "to post it [the video] eventually."
Rep. Tim Franks, R-Ariz., admitted to seeing the video and when Roll Call asked him about why the delay in investigating, he responded with an email saying, "The hope was to have as much information as possible so that the authorities could be notified effectively before the media."
Franks, a member of the Judiciary Committee, is a member of the Pro-Life Caucus.
The video caused Planned Parenthood to initiate a plethora of responses, including an apology from President Cecile Richards about the tone of organization's top medical official. In a statement shared with The Christian Post, David Daleiden of the Center for Medical Progress responded to Richards:
"She only apologizes for Nucatola's tone," declared Dalieden, "but this is willful blindness to the real reason millions of Americans are outraged and at least five state governments and two Congressional Committees are now investigating Richards' abortion business: Planned Parenthood exchanges baby parts for money, and uses barbaric late-term abortion methods to harvest the best organs, in flagrant disregard for the law.
"Did Richards not know about how Nucatola was overseeing Planned Parenthood's abortion practice, or did she just not care until it became a public issue?" he asked.
The Center for Medical Progress has claimed that Planned Parenthood is selling organs of aborted babies illegally, although there is conflicting reports to the legality of Planned Parenthood's actions.
In a statement by House Speaker John Boehner, R-Ohio, elaborated on action being taken in the U.S. House while telling the media the video made him want to "vomit."
"Also this week, at my request, our committees have begun looking at some of the gruesome practices embraced by Planned Parenthood," declared Boehner. "I'm also demanding that the president denounce — and stop — these practices.
"If you've seen this video, I don't have to tell you how sickening it is. So rest assured that we're going to get to the bottom of this, [and] protect the values that we hold dear. I want the committees to do their investigation. I want them to do their hearings.
Boehner stated that once the hearings were complete he can talk more about a proper course of action.
"I could talk about the video, but I think I'd vomit trying to talk about it. It's disgusting," added Boehner.