Son of Pakistani Christian Servant Tortured, Killed by Police After Mother Wouldn't Confess to Crime; Mom Says She 'Will Not Give Up on Her Lord'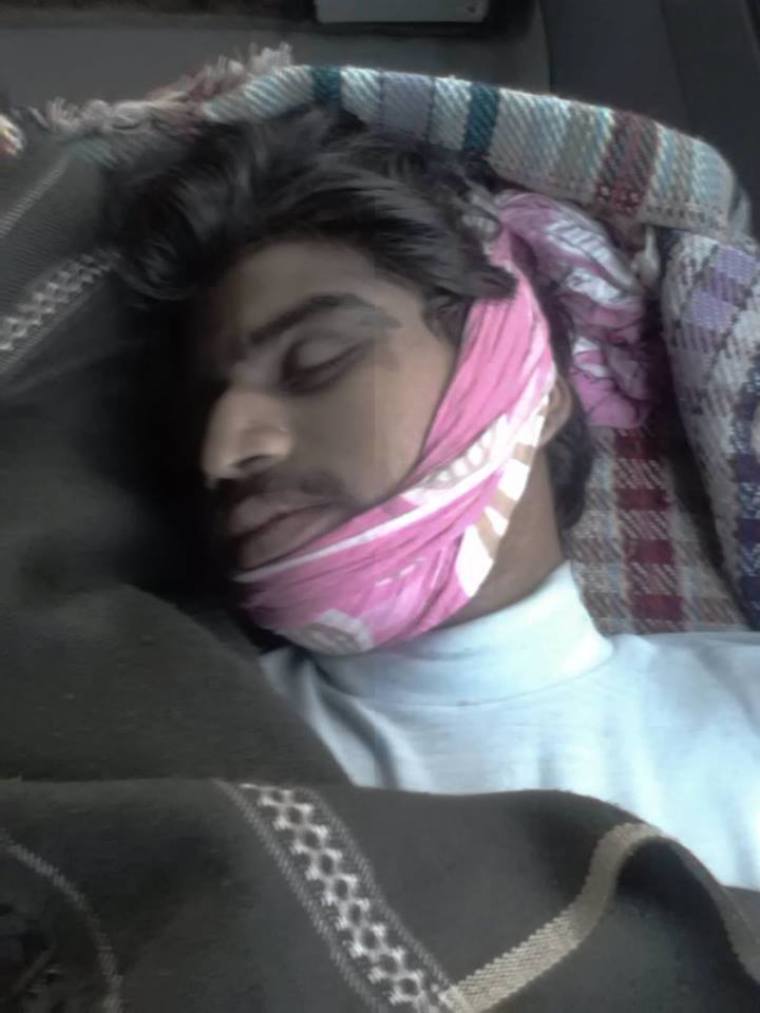 The son of a Pakistani Christian servant, who was accused of stealing from her employer's home, was killed by local police officers last weekend after he was arrested and beaten in hopes that his beating would force his mother to confess to the burglary.
The British Pakistani Christian Association reported that the body of 20-year-old Zubair Rashid Masih was dumped onto the street in front of his mother's home in the early morning of March 8 in the Shamsabad area of the Punjab province.
On March 4, his mother, Aysha Bibi, was arrested on charges that she stole about 35,000 rupees and 100 grams in gold ornaments from the home where she worked as a domestic servant.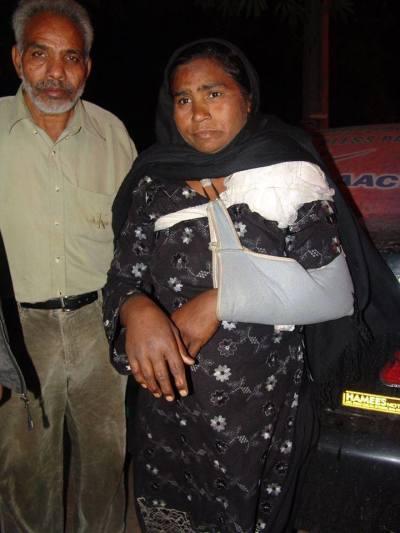 Bibi's employer, Abdul Jabbar Khan, claims the theft occurred on Feb. 24, while he was away at a wedding. However, Bibi maintains that her last day working for Jabbar was on Feb. 20. She thought she was being called back to work on March 3 but when she arrived, she was surprised that she was accused of the crime and was hauled to the police station by Khan.
When they arrived at the Harbanspura police station, Bibi was arrested, jailed and severely beaten with sticks by police officers and Khan, who were trying to force a confession out of her.
As a result of the beating, Bibi suffered a broken left arm but refused to confess to a crime she says she didn't commit. Frustrated with Bibi's refusal to confess, the police decided to provide her with more incentive to do so. On March 6, police went to Bibi's sistser's house, where both of her sons were living, and arresting her eldest son, Zubair, and took him down to the station.
BPCA reports that Masih was tortured by the police as his mother was forced to watch her son suffer an excrutiating beating. The police told her they would stop hurting her son if she would just admit that she committed the crime, but she again refused to do so. Bibi was released later that day while her son remained detained.
"When they arrived they had my eldest son with them and detained him as well. They were beating him and he was screaming in pain. I thought that I should confess to the theft charges to save my son," Bibi said in an interview for The Christian Post translated and conducted by BPCA officer Shamim Masih. "However, at this point, they stopped my son's beating for a while and told me to leave the prison and go home. Later they tortured my son to death."
Bibi said she found her son's body laying in the street in front of her home at around 7 a.m. on March 8.
Although her 18-year-old son, Umair, told her that Zubair was dead, she couldn't believe it until doctors confirmed his death at the hospital.
"I want justice, but I know the court will ignore our case. Our judicial system is corrupt despite attempts to prevent it. We forced police to lodge a [case] against the police officers involved in my son's death," Bibi explained. "It has now been registered after a protest but none of the police murderers have been arrested. The police are protecting themselves, placing their badge before their duties."
"I am still facing threats from local Muslims who think I am a Christian thief," Bibi continued. "I do not know how my remaining son an I can survive after this incident in this city that hates Christians."
BPCA Chairman Wilson Chowdhry told CP that Masih's death is yet another police-involved death of a Pakistani Christian. In 2009, Pakistani Christian Robert Danish was brutally murdered while in police custody. Chowdhry added that another Pakistani Christian named Qamar David was also murdered by police in March of 2011.
"We have written about the pain that this mother feels and if you think about Pakistani mothers, this same story reverberates throughout the whole of Pakistan," Chowdhry said. "Christian mothers are losing their daughters at a rate of three girls per week being abducted, raped and forced into Islamic marriage. Then, many sons are killed in many attacks like this."
Chowdhry added that even though cases might be filed by Christians seeking justice, cases and arrests don't often lead to convictions of police officers or Muslims involved in the persecution of Christians, as the courts usually claim that there is not enough evidence. Chowdhry said that this is normally because Christians are threatened not to testify.
"Many Christians, like me, are going through the same sort of problem. Many of the Christian women work as house maids to run their family home. Our sons are required to do hard labour for ungrateful Muslims," Bibi asserted. "We face the same sort of allegations and curses on a daily basis. My advice to mothers is to pray daily for their families. God will have his retribution, but for now we simply have to protect our loved ones as best we can."
"I have great faith in my Lord Christ Jesus," Bibi added. "Christ is my Saviour and he suffered death for my sins. I am asked to convert to Islam every day. I have lost my son but I will not give up my Lord. Instead, I will serve Him and one day I will meet again with my precious son."
Local Christians staged a protest on March 8 and charges were filed against the officers afterwards, according to the BPCA.
BPCA has started a fund to help support Bibi and her family. BPCA also intends to contribute toward Masih's funeral cost. BPCA is accepting donations here.