Soul Survivor founder Mike Pilavachi resigns amid investigation into abuse allegations
Worship artist Matt Redman is among over 100 victims of alleged mistreatment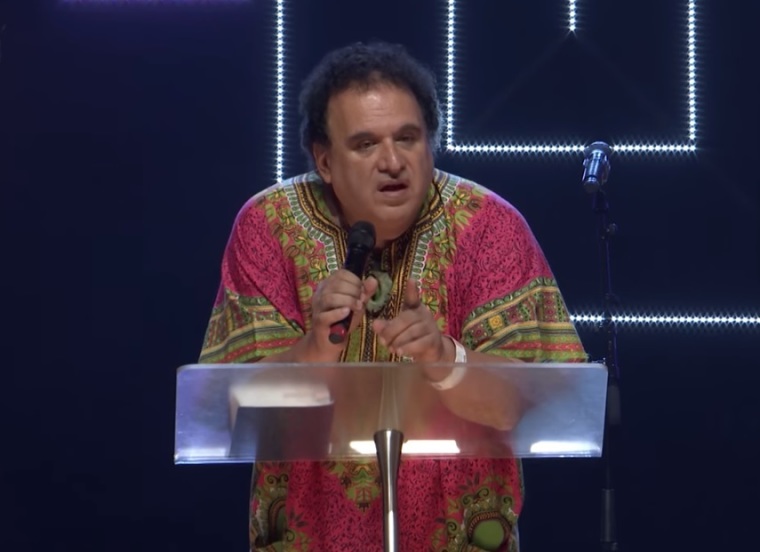 The founder of the popular Soul Survivor youth ministry in the United Kingdom has resigned amid an ongoing investigation by the Church of England into allegations of "inappropriate intimate relationships" and behavior with young people. 
Longtime ministry leader Mike Pilavachi has stepped down from his leadership role as associate pastor at Soul Survivor after spearheading the ministry for over two decades. 
"I have today resigned as associate pastor of Soul Survivor Watford. I have taken this step because the Church needs to heal and I have realized that my continued presence will hinder that process," Pilavachi wrote in an Instagram post.
"I seek forgiveness from any whom I have hurt during the course of my ministry. I have, on advice, made no comment on the allegations and will not make any further public comment, as I do not believe it would be good for anyone if I took part in a trial by media or social media," he continued in the post.   
"I pray for God's blessings on the Church. It has been a privilege and joy to serve these past 30 years." 
The 65-year-old charismatic former ministry leader launched the Soul Survivor charity in 1993, an organization that held summer festivals attended by tens of thousands of teenagers. Those festivals stopped in 2019 as the charity now focuses on events for all ages from its church in Watford.
Pilavachi was given an award in 2020 from Archbishop of Canterbury Justin Welby at Lambeth Palace to recognize "his outstanding contribution to evangelism and discipleship amongst young people in the United Kingdom." 
In light of the ongoing investigation, Soul Survivor stated on its website that it has currently "paused events" at this time "and will update you with any future plans as soon as we're able." 
The Church of England-led investigation, in conjunction with the Diocese of St. Albans Safeguarding Team and the National Safeguarding Team, (NST) is looking into allegations made against Pilavachi of "inappropriate messages" and "inappropriate" relationships with multiple young people over the course of three decades.  
The investigation was launched after The Telegraph reported allegations spanning several years that Pilavachi had "inappropriate intimate relationships" with young people participating in Soul61, a gap-year project that trains young adults as disciples. 
Former Soul Survivor staff members and alleged victims accused Pilavachi of running "a cult" where young men were persuaded to partake in full-body oil massages and wrestling matches, The Telegraph reported. 
Worship artist Matt Redman, who coauthored the songs "10,000 Reasons (Bless the Lord)," "The Heart of Worship" and "Our God," took to Facebook to state that he also "experienced first-hand the harmful behaviours" during his time at Soul Survivor and also testified for the investigation. 
"I have spent years trying to fully heal from my time at Soul Survivor — and, painfully, I now know this to be the case for a lot of other people too. It's not appropriate for me to comment in further detail at this time, and instead I have testified directly to the ongoing investigation," he wrote. 
"One very important thing I would like to note though — a good number of those who have spoken to the investigation, including my wife Beth and myself, had come forward previously at the time of being mistreated — but were ignored, patronised or gaslit by those in leadership. Historically there has been a failure of care in this area by those in authority at Soul Survivor — which makes this current moment even more critical to get right." 
Out of respect to those conducting the investigation, Redman says he has tried to say as little as possible publicly. But he felt inclined to speak up after seeing Pilavachi's resignation statement and replies on social media. Redman said that over 100 people have "reported being mistreated under Mike's leadership," covering "a whole spectrum of harm — physical, psychological, spiritual, etc."
"I know some are having a tough time believing the various accusations — they can create a very uncomfortable tension for those who have only ever had a meaningful and transformative experience at Soul Survivor," Redman wrote.
"I really understand and sympathize with that. But there are victims here. And the number of people who have come forward to the safeguarding investigation is now a loud and clear alarm-bell that cannot be ignored." 
Redman contends that the "current moment [is] even more critical to get right."
"No one is expecting perfect leaders. Brokenness is part of our human condition. And we are all advocates for grace and redemption. But accountability is so key in these moments, especially for those who have taken on the role of leadership in the Church," he added. 
"It simply cannot be that if a ministry is particularly fruitful, or a leader is particularly gifted, or we ourselves have benefitted from that ministry, then we are willing to turn a blind-eye to the mistreatment of others under their care. Sadly we have all seen such scenarios play out before — and as the Church we have some learning to do in this area." 
In a July 11 statement, Soul Survivor formally announced Pilavachi's resignation. 
"We have informed the NST of Mike's resignation and they have assured us that the investigation will continue as planned until it reaches a conclusion," reads the statement written by David Mitchell on behalf of the Soul Survivor Watford Trustees. 
"We remain committed to seeking a just, truthful and transparent outcome to the investigation for all those who have bravely stepped forward to share their concerns and experiences with the NST and the St Albans Diocesan Safeguarding Team," the statement continued. 
"As trustees, we are committed to a robust and wide-ranging review of the culture, leadership and governance of Soul Survivor Watford with external, independent support. We know that this is an essential step in building a strong, healthy and supportive environment for anyone who attends or visits our church. More details of this review will be shared in due course." 
Mitchell said he recognizes "many people feel hurt and confused as they process all that has been reported in the media and shared on social media." 
"It takes a great deal of strength to report abuse and we are grateful to all those who have come forward," Mitchell wrote, encouraging those who wish to report abuse to contact safeguarding@churchofengland.org.
Nicole Alcindor is a reporter for The Christian Post.