South Dakota bans sex change surgeries, puberty blockers for kids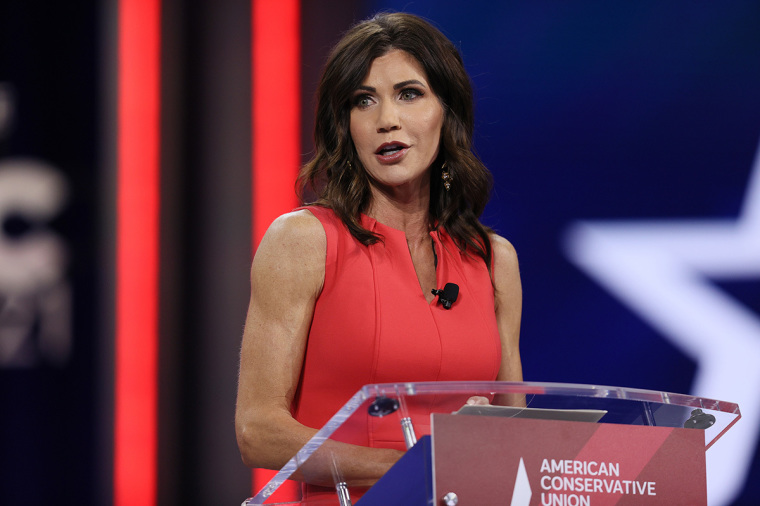 South Dakota Gov. Kristi Noem has signed a bill into law that bans sex change surgeries and experimental puberty blockers for children and teens who struggle with their sexual identities and can be influenced into having irreversible procedures, such as chemical castration. 
Noem signed House Bill 1080, also known as the "Help Not Harm" bill, on Monday, days after the state Legislature overwhelmingly passed the legislation.
"South Dakota's kids are our future. With this legislation, we are protecting kids from harmful, permanent medical procedures," said Noem in a statement. "I will always stand up for the next generation of South Dakotans."
The signing of the bill received praise from groups like the American Principles Project, which noted that South Dakota was the seventh state to pass such legislation.
"The transgender industry's assault on vulnerable children is appalling," stated APP President Terry Schilling. "Kids rushed into dangerous, life-changing procedures without fully comprehending the consequences. Parents [were] misled or even outright cut out of the process. It is truly a horror show."
"Noem and South Dakota legislators deserve a great deal of credit for acting to protect children in their state from this medical malpractice. The momentum for this movement fighting the transgender industry continues to grow, and we're just getting started."
The American Civil Liberties Union of South Dakota, which supports the trans-ing of kids, by contrast, denounced the signing of HB 1080, claiming in a Facebook post that "Noem signed a law banning gender-affirming health care for any transgender person under 18."
"This ban won't stop South Dakotans from being trans, but it will deny them critical support that helps struggling transgender youth grow up to become thriving transgender adults," the ACLU said.
"As much as Gov. Noem wants to force these young people to live a lie, we know they are strong enough to live their truth, and we will always fight for communities and policies that protect their freedom to do so."
The ACLU of South Dakota vowed to continue to fight on behalf of trans-identified youth, pointing out that courts have blocked similar laws in Alabama and Arkansas.
According to the new law, "a healthcare professional may not, for the purpose of attempting to alter the appearance of, or to validate a minor's perception of, the minor's sex, if that appearance or perception is inconsistent with the minor's sex."
This prohibition includes banning puberty blockers, the administering of "testosterone, estrogen, or progesterone, in amounts greater than would normally be produced endogenously in a healthy individual of the same age and sex" and surgeries that involve castration or sterilization.
The law provided exemptions for treatments involving a child that was "born with a medically verifiable disorder of sex development, including external biological sex characteristics that are irresolvably ambiguous," any minor "diagnosed with a disorder of sexual development" or a child that needs "treatment for an infection, injury, disease, or disorder that has been caused or exacerbated by any action or procedure prohibited" by the law.
Additionally, if a medical professional began performing sex reassignment surgeries for a minor before July 1 and it is determined that "immediately terminating the minor's use of the drug or hormone would cause harm to the minor," then the drugs can be "systematically reduced" during a period that "may not extend beyond December 31, 2023."