South Korean Olympic Hockey Goalie Wears Scripture on Mask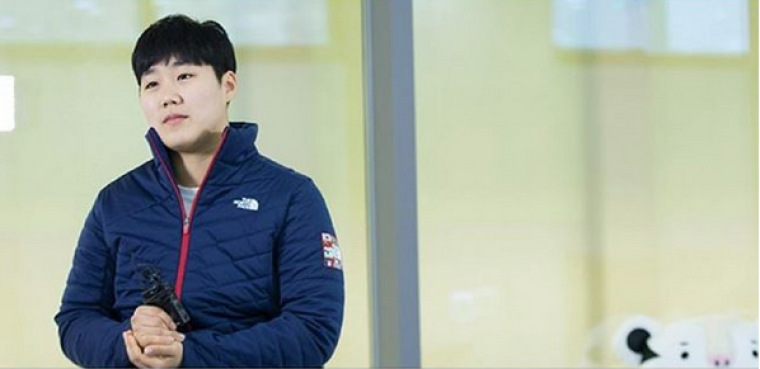 A South Korean Olympic ice hockey goaltender was recently seen wearing a Bible verse on her mask.
During a practice for the joint Korean women's Olympic ice hockey players last week, 23-year-old Han Dohee was pictured with a mask that has Isaiah 41:10 written on the back of it, according to The Associated Press.
"Do not fear for I am with you," the inscription on the mask reads. 
According to the Olympic website, Dohee plays for the Ice Avengers in the Republic of Korea and received the Best Goaltender Award and MVP Award at the 2017 World Championships Division II Group A in Gangneung, South Korea.
While there isn't a lot of information available about Han's spiritual beliefs, another South Korean Olympic athlete named Yuna Kim has been more forthcoming. Although 27-year-old Kim retired from being a professional figure skater, she is serving as an ambassador for the 2018 Winter Olympics and lit the torch at the Opening Ceremony in Pyeongchang, South Korea, Friday.
Kim's faith has been put on display since she made the sign of the cross during the 2010 Winter Olympic games in Vancouver, Canada. According to the Catholic News Agency, she has teamed up with Korean bishops for a national rosary campaign, donated money to Catholic charities and been a spokeswoman for Catholicism in Seoul.
Last year, Kim was a leading voice in an Olympic truce that South Korea presented to the United Nations to promote peace among countries around the world through sports.
"I firmly believe the PyeongChang 2018 Olympic and Paralympic Winter Games will help spread the message of peace through one of the few languages that has the power to unite people around the world: the graceful and universal language of sport," Kim previously said, according to the official website of the Paralympic Movement.
Now that North Korea and South Korea have united to compete in the Winter Olympics, Pope Francis spoke about the importance of the moment for the Olympic Truce.
"The traditional Olympic truce this year becomes especially important: delegations from the two Koreas will march together under a single flag and compete as one team," the pope said, according to the Catholic News Agency. "This fact gives hope for a world in which conflicts can be resolved peacefully through dialogue and mutual respect."