South Korean Pastor Arrested for Allegedly Subjecting 400 Congregants to Ritual Beatings to Appease God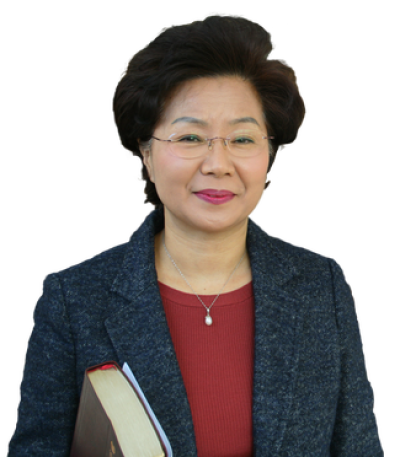 A controversial South Korean megachurch pastor was reportedly arrested last week and charged with foreign exchange exploitation, assault and confinement, specifically over accusations that she stranded 400 followers in Fiji and subjected them to ritual beatings years ago.
The Korean Embassy in Fiji told the Fiji Broadcasting Corporation that Ok Joo Shin of Grace Road Church has been arrested, and said that the investigation into the pastor's activities are ongoing.
The accusations, which also led to the arrest of three other church leaders, date back to 2014, when Shin's followers traveled to Fiji, based on her warnings that there would be a famine in Korea, according to The Guardian.
Around 400 of those worshipers had their passports taken away, according to the accusations against her, and were held by "guardians" selected by the pastor. They were forced to perform ritual beatings on each other in order to avoid punishment from God.
Grace Road Public Relations Manager Ana Choi told FBC News that the claims are false. She said that the Korean authorities have gone too far and called it ridiculous.
The church is said to operate several businesses in Fiji, from restaurants to hardware stores and a construction company, and has entered a number of government contracts.
A statement by Grace Road Group, founded by Shin, noted that "people have been making outrageous claims and spreading false information in the media."
It said the company is "composed of Christians who see, hear, believe, and act by the Bible."
"Under the motto of 'Honesty, Sincerity, Diligence before God and men,' we work every day to make Fiji the strongest nation in the world and to make the world where God is only God.
"You can see this vision and our commitment to it in our restaurants, products and services, achievements and above all in our people." 
The Christian Post reached out to Grace Road Church and will update the article should a response be given.
This isn't the first time Shin was involved in a controversy. In December 2014, she was hit by a $6 million lawsuit in New York, where a branch church is located.
The pastor was accused in the lawsuit by a mentally ill man of having worsened his condition. 
Seungick Chung, the man who filed the lawsuit, claimed that Shin deprived him of medication as she tried to cure him with prayers, the New York Daily News reported. He alleged that he was also bound with duct tape, which constricted blood flow in his right leg. His leg had to be amputated.
Legal guardian Sung-Ho Hwang revealed that Chung was then forced to live in a nursing facility due to his worsened condition.
The website for Grace Road Church in Korea states that Shin is a graduate of Seoul Theological College, which is associated with the Presbyterian Church of Korea (Hapdong), and that she has held professor and pastoral positions at multiple institutions.
"Grace Road TV (Grace Road Mission, Grace Road Church) was established to foster the people of God who take the role of being the true light and salt of this age to achieve the eventual aim to reveal the will of God through the proper interpretation of the Word," the church says of its mission.
It states that it was established in March 2009, and that it has branches across Korea, Japan, USA, Australia, and other places, working to "uphold the duty of preparing the way of the Lord until the Lord comes again, by prophesying again to the whole world, surpassing denominations, and uniting pastors and lay-believers into one."